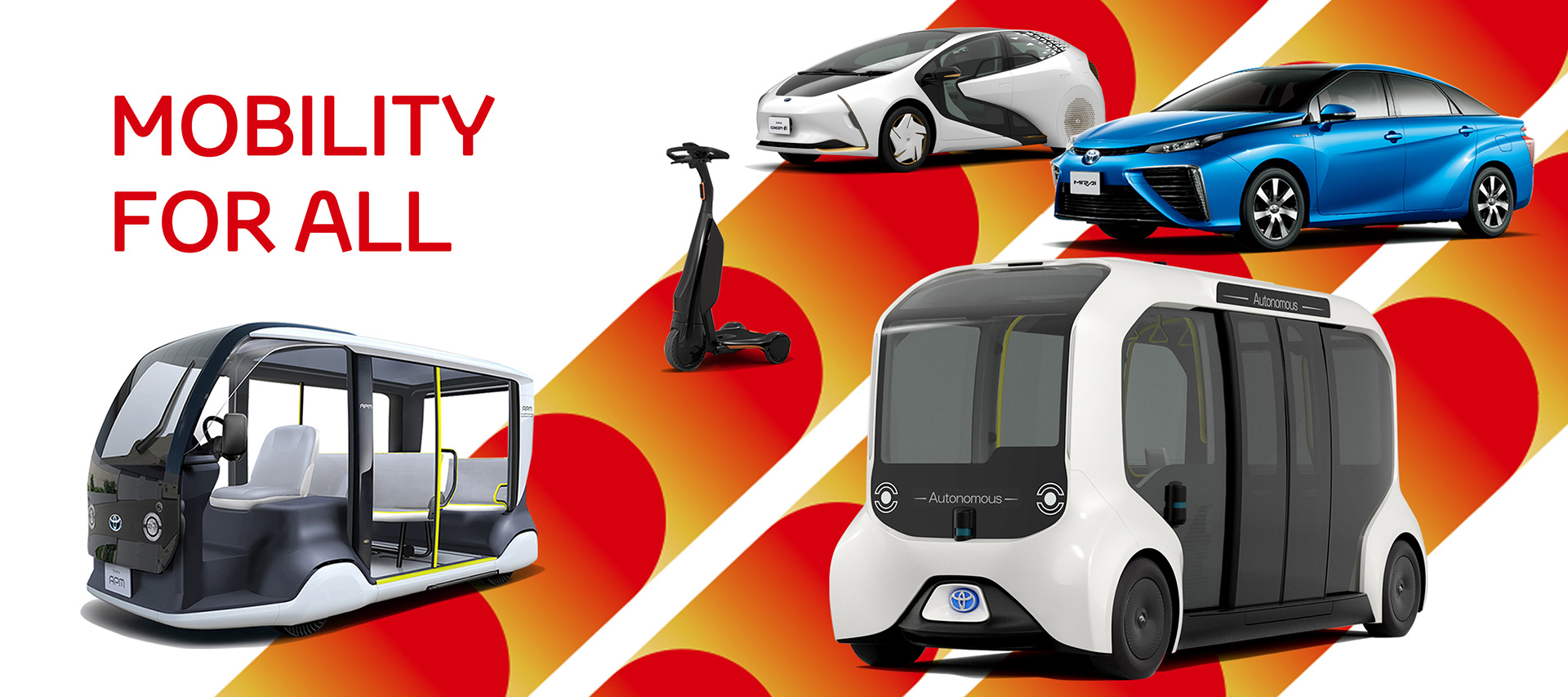 Toyota's Philosophy
Mobility for All
"By being involved with the Olympics, the Paralympics and the Special Olympics Games, I hope that Toyota will come to respect everyone's uniqueness and embrace diversity." By Akio TOYODA
Learn more

Toyota & Sports
Since the company's foundation 80 years back, sports have always been there to encourage and inspire us.
The two teams, the auto company and the sports team, have always been inseparable;
they always pushed each other to continue, as their paths overlapped.
Learn more

Global Team Toyota Athelte
At Toyota, we call the athletes that we support who are aiming to compete at the Tokyo 2020 Olympic and Paralympic Games "Global Team Toyota Athletes".
Learn more
TO THE OPENING CEREMONY
OF THE OLYMPIC GAMES
TOKYO 2020
TO THE OPENING CEREMONY
OF THE TOKYO 2020
PARALYMPIC GAMES
PARALYMPIC GAMES
TOKYO 2020