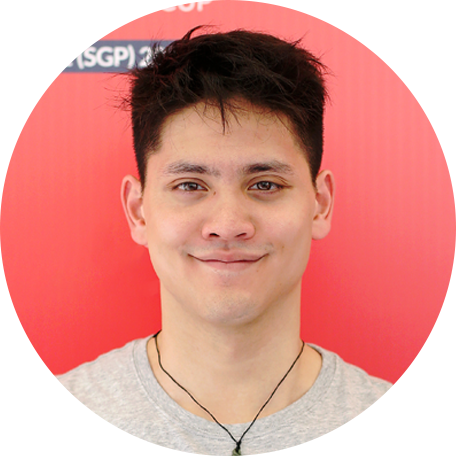 Athlete Stories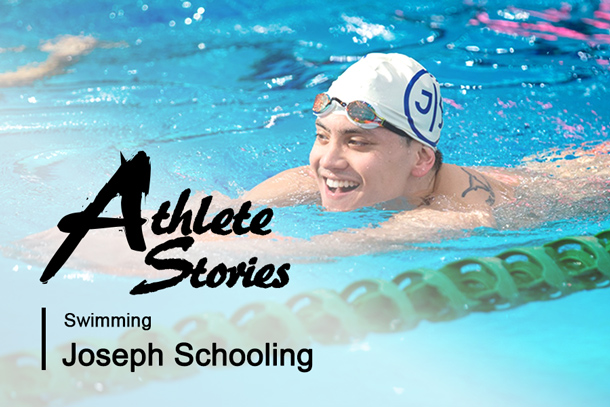 Conquering pinnacles and his own childhood hero
It was a cloudy and humid Wednesday, yet it was scorching 33 degrees Celsius temperature. The largest aquatic center in Singapore was quite lively at 4 pm, with more than half a dozen swimmers practicing in the pool, coaches busily providing instructions and recording the athletes' times. Waves and splashes in the pool were so tempting that even we wanted to jump in due to the humidity and heat. We were walking to the interview room when we first met him. It was the one and only Joseph Isaac Schooling. Wearing a light blue T-shirt, dark grey shorts and a friendly smile, he welcomed us warmly and let us know that he'd be with us shortly.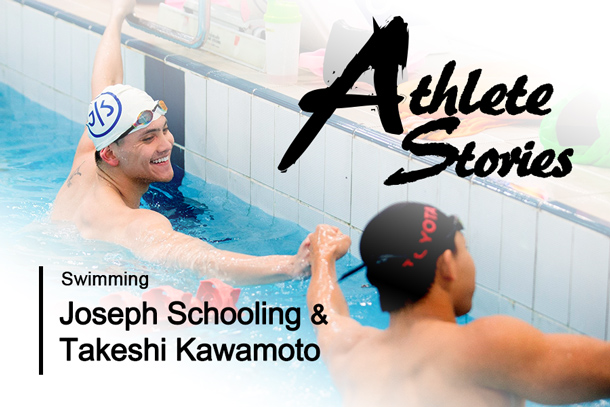 You can learn from your rivals
Since returning to Singapore, Joseph Schooling has been training on a daily basis with other swimmers, including overseas swimmers. Today, one of those other swimmers is Takeshi Kawamoto, another Global Toyota Team Athlete (GTTA). Like Joseph, Takeshi is best known for the butterfly stroke.
Please leave your messages encouraging athlete in the form below.