Jun. 13, 2012
TMC to Exhibit Family-oriented Concept at Tokyo Toy Show
Toyota City, Japan, June 13, 2012―Toyota Motor Corporation (TMC) is to display a family-oriented concept vehicle at the International Tokyo Toy Show 2012 from June 14 through June 171 at the Tokyo Big Sight in Koto Ward, Tokyo. The vehicle, called the "Camatte"2, is aimed at bringing delight to parents and children alike.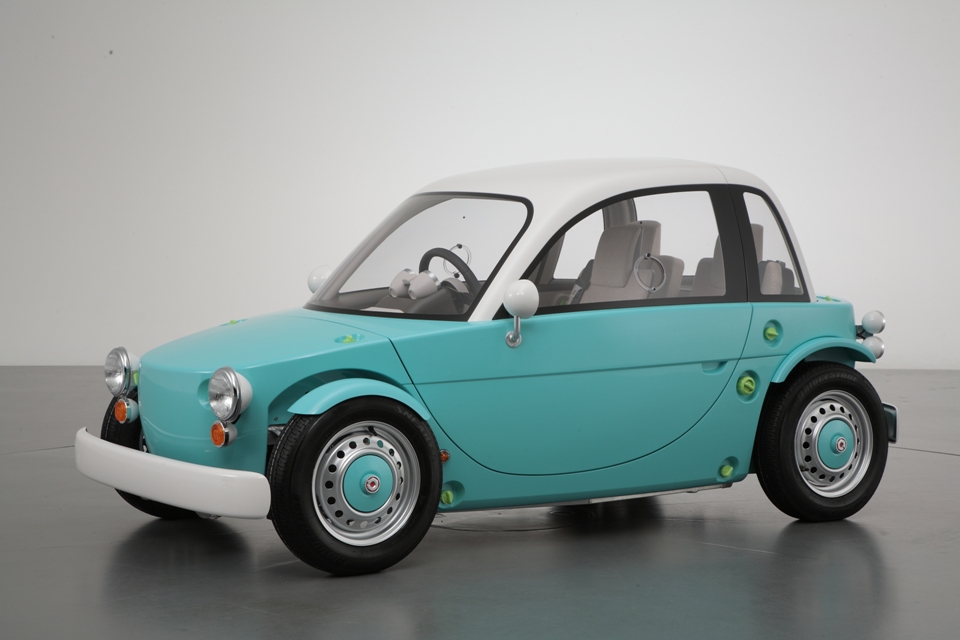 "Camatte Sora"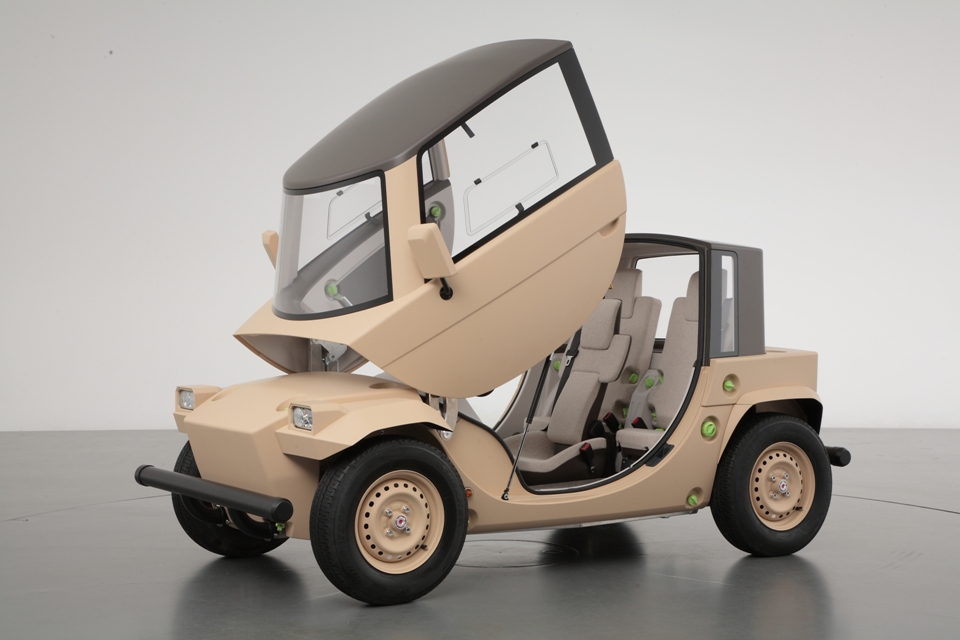 Customized "Camatte Daichi"
The Camatte aims to convey the joy and dreams of motor vehicles to current and future drivers, by providing an opportunity for parents and children to experience together the fun of driving, car customization and car enthusiasm.
Major Features
1) Customization: Toy-like ease and range
The preeminently customizable body features toy-like simplicity with easily removable and installable body panels and enables the adoption of a wide range of color and design combinations.

A simple body structure has been adopted to spur interest in cars within families by providing an opportunity for parents and children to directly handle vehicle components while developing an understanding of the structure and workings of motor vehicles.
2) Compact and intimate interior
The interior features triangular seating arrangement with reduced distance between the single, center-positioned driver's seat and the two rear seats to emphasize family intimacy and facilitate parent-child communication, thus creating a fun space to enjoy driving.
3) Even children can drive3
The pedals and seats can be positioned and adjusted to enable operation by a child while an adult, seated in the rear-right seat, assists steering and braking and helps the child develop driving skills.
Camatte Sora Main Specifications
| | |
| --- | --- |
| Length | 2,700 mm |
| Width | 1,300 mm |
| Height | 1,200 mm |
| Wheelbase | 1,800 mm |
| Seating capacity | 3 |
1Buyer's days: June 14-15; public days: June 16-17
2From the Japanese word for "care", meant to signify "caring for others" and "caring for cars"
3At non-public places such as go-kart tracks