Aug. 23, 2017

Toyota Holds 11th Dream Car Art Contest Awards Ceremony
Gold Awards Go to Children from Sri Lanka, Canada and Brazil
Tokyo, Japan, August 23, 2017―Toyota Motor Corporation (TMC) today held an awards ceremony for the 11th Toyota Dream Car Art Contest at Mega Web, Toyota's vehicle experience facility in Tokyo's Koto Ward, where the award-wining entries were announced and awards were presented.
Entries in this year's contest numbered approximately 830,000 from 79 countries and regions. The award-winning entries (shown below) were selected among winners in national contests.
Age 7 and under―Gold
"Toyota Knowledge Paradise Car"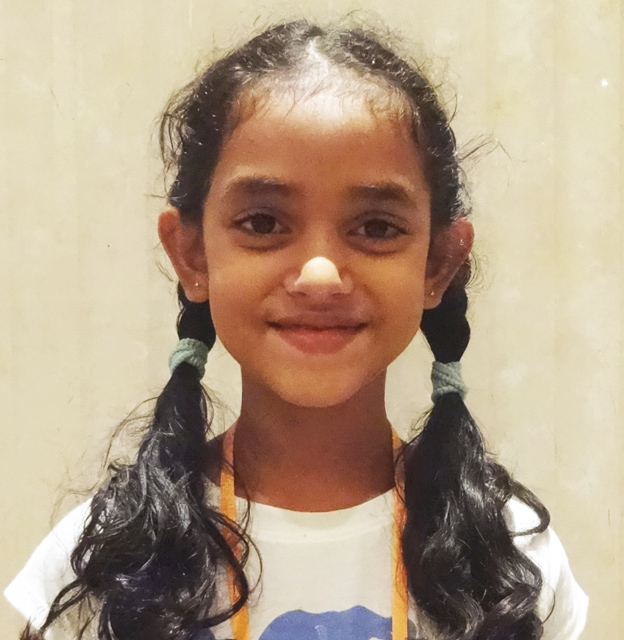 Ruwindya Thushadi Indraratne
(Sri Lanka, Age 7)
This car provides everyone with a clean environment, sensibilities and knowledge related to sharing, health and education for building a better future.
Ages 8-11―Gold
"The Suitcase Car"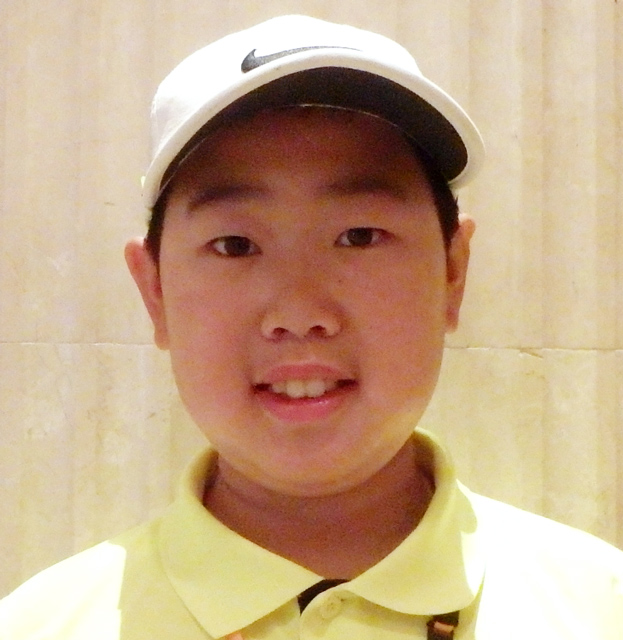 Hong Yu Liang
(Canada, Age 10)
This is a portable car that folds closed like a suitcase and uses air as its power source. It floats in the air and can help people escape natural disasters, such as tornadoes and earthquakes.
Ages 12-15―Gold
"The Recycle of Dreams"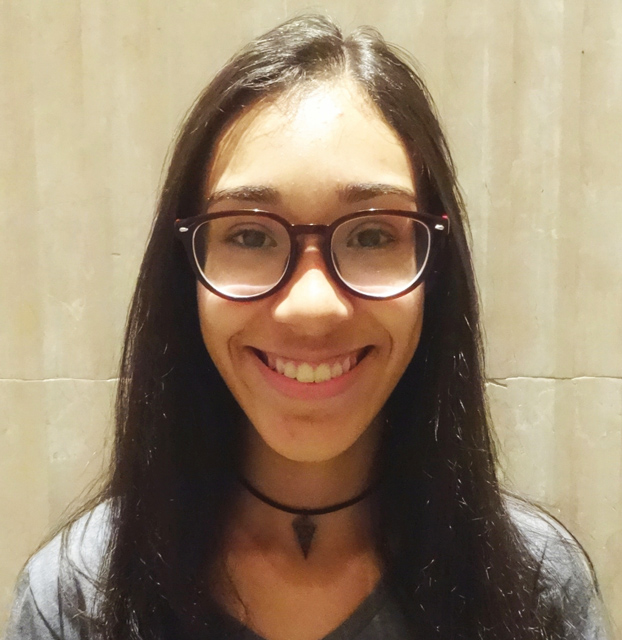 Victória Bezerra Oliveira
(Brazil, Age 15)
This car brings together people's dreams of joy, love and new ideas. It keeps communities clean by converting organic waste into fuel and helps trees live longer by fertilizing them with its exhaust.
President Akio Toyoda Award
"Mother's Car"
Massiel Esther Salguero
(Bolivia, Age 4)
Comment by President Akio Toyoda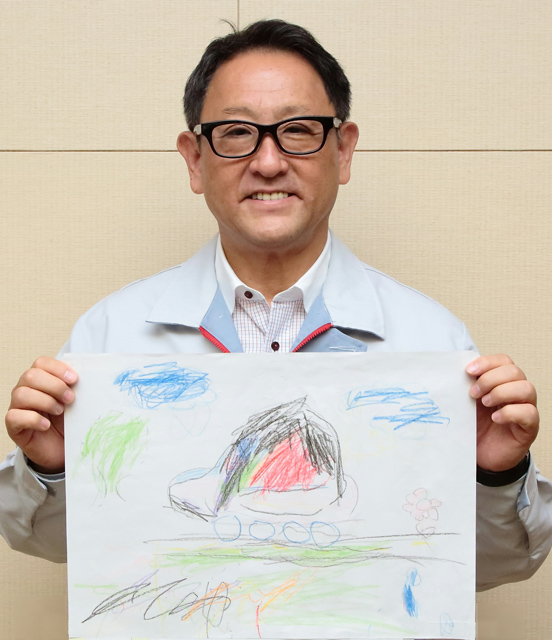 "The drawing's warm theme of 'My dad buys a car for my mom' struck my heart. I could sense the caring feeling of giving the mother of a family freedom of mobility, of making her life easier and enabling the whole family to have a good time together with smiles on their faces. In Japanese, we have the term aisha, which means 'beloved car'. Cars, which Toyota makes, are rare among manufactured goods, in that they are sometimes preceded by the word 'beloved'. I felt both appreciation and joy in seeing cherished family love projected onto such a car, which was drawn in a very sweet way."
Engineering Inspiration Award
"Note Car"
Fatahillah Faisal Rizqiawan
(Indonesia, Age 14)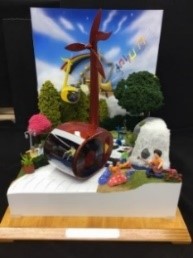 The Engineering Inspiration Award is given to the entry (chosen by Executive Vice President Didier Leroy) that most inspires those in charge of car-making at Toyota. Based on the original drawing, TMC's Prototype Production Division reproduced the entry as a three-dimensional model, giving it a moving suspension, a propeller and a built-in music box.
Makes Me Smile! Award (online voting award)
"Toyo Terra Click"
Ana Gabriela Agudo
(Panama, Age 7)
Last year, the contest instituted the "Makes Me Smile! Award", which spreads the appeal of entered artworks by giving a wide cross section of the general public the chance to participate in the judging process. The award is selected by votes cast through the contest's official website. This year, the winner was chosen as the result of numerous votes from 133 countries and regions.
General Evaluation of 11th Toyota Dream Car Art Contest Artworks (by the judging committee)
The artworks of the 11th Toyota Dream Car Art Contest were highly regarded by the judges, who noted their exceptional quality, and helped the judges appreciate that each piece took much time to complete and was carefully drawn to give form to the artist's ideas. The children's artworks depict worlds that leap far beyond the imagination of the judges. For example, a piece with the theme of ocean floor resources features numerous undersea palaces of the "dragon god" (from a famous Japanese fable). In another piece (with a 3D theme), a tiger from one of the tales of Ikkyu-san (stories of the childhood of a famous Buddhist monk from centuries ago) is driven out through a partition screen. The vividness of the children's imaginations made the judges feel that their thinking was overly conservative. Even if the composition of the pieces seemed fantastical to the judges, they felt that the canvas serves as a natural world for children. The judges also noted that many artworks are tied to social issues, enabling them to see various realities from the viewpoints of children from around the world. The pieces have the power to inject common sense into the minds of adults by making them aware of the realities in which children live and the issues they face, such as uncertainty of the future, war, air pollution and water scarcity.
Outline of Toyota Dream Car Art Contest
The Toyota Dream Car Art Contest, first held in 2004, gives children around the world the opportunity to feel the joy and importance of having dreams. It is also meant to provide children an occasion for developing an interest in cars. Thanks to the support and cooperation of the children around the world who draw/paint their works and send them in, and of the distributors and affiliates who organize local competitions in their respective countries or regions, the contest was able to mark its 11th year in 2017.
There were approximately 830,000 entries from 79 countries and regions in this year's contest. National contests were held around the world from October 2016 to March 2017, with the winning artworks submitted to be judged in the world contest, which was held in April in Japan. Under the guidance of President Akio Toyoda, chair of the judging panel, art experts and automotive specialists from outside Toyota judged the entries and selected the award winners in the contest's three age categories.
The Awards
Awards
One Gold award, two Silver awards, three Bronze awards and four Encouragement awards are awarded in each of the three categories of "Age 7 and under", "Ages 8-11" and "Ages 12-15".
Special Awards
There are three special awards: The President Akio Toyoda Award (chosen by President Akio Toyoda), the Engineering Inspiration Award (chosen by Executive Vice President Didier Leroy) and the Makes Me Smile! Award (an online voting award).
Toyota Dream Car Art Contest official website

11th World Contest Winning Artworks gallery

Makes Me Smile! Award: voting website
How to Download Entered Artworks
Winning artworks of the 11th Toyota Dream Car Art Contest, as well as photos and video from today's awards ceremony, can be downloaded from the following URL
Related: Mobilmo™―an App That Allows Children to Experience the Craft of Future Manufacturing
To further advance the Toyota Dream Car Art Contest principle of exercising creativity through the craft of making things, Toyota launched Mobilmo™, a smartphone and tablet app that makes experiencing the craft of making things even more fun through digital technology.
Created through a partnership between Toyota and teamLab, a digital art collective gaining attention around the world, MobilmoTM aims to allow children worldwide to connect with their dreams and to help them find joy in the craft of future manufacturing through the following three key elements: "Move" (moving things), "Build" (freely creating things), and "More" (making more friends).
Official website
Press release
List of 11th Dream Car Art Contest Award Winners
Award
Name
Country / Region
Age
Title of Artwork
Gold Award
Ruwindya Thushadi Indraratne
Sri Lanka
7
Toyota Knowledge Paradise Car
Hong Yu Liang
Canada
10
The Suitcase Car
Victória Bezerra Oliveira
Brazil
15
The Recycle of Dreams
Silver Award
Angeline Keisya Andani
Indonesia
7
Turtles Sea Patrol Car
Elis Yazici
Turkey
7
Savior
Khamphou Sihalath
Lao PDR
11
TOYOTA Car Rescue the Bomb
Xiao Yun Lim
Malaysia
11
My Save Our Earth Dream Car
Lok Yan Noelle Yau
Canada
13
Toyota Mobile Library
Hansaja Dewnith Wele Parpelage
Sri Lanka
14
Sins Extracter - Path to Wisdom and Heaven Car
Bronze Award
Noel Bariki Arego
Kenya
6
Trojan Horse Car
Wan-Yun Lee
Taiwan
7
Car that Protects Marine Ecology
Sirinya Sombatprom
Thailand
6
Turtle Car, the Sea Creator
Phakwaran Kaewkhao
Thailand
8
Ostrich Car
Oleksandr Serhiiovich Perekhrest
Ukraine
11
Anti-Radiation Car
Adrijaa Pal
Ghana
10
Toyota Transformer
Premmika Meepara
Thailand
12
The Hornbill Life Saving Car
Ariane Lorice Raymond
Haiti
14
Mother Nature of Art
Lattana Chandavong
Lao PDR
14
TOYOTA Car Tree Wonderland
Akio Toyoda Award
Massiel Esther Salguero
Bolivia
4
Mother's Car
Engineering Inspiration Award
Fatahillah Faisal Rizqiawan
Indonesia
14
Note Car
Makes Me Smile! Award
Ana Gabriela Agudo
Panama
7
Toyo Terra Click
Encouragement
Aja Aigerim Middleton
U.S.A. <Hawaii>
7
Adult Play Car
Han Yean Choo
Malaysia
6
Aromatic Garbage Car
Ana Gabriela Agudo
Panama
7
Toyo Terra Click
Massiel Esther Salguero
Bolivia
4
Mother's Car
Liam Joseph Sayer
South Africa
11
The Aqua Transporter
Kseniia Alexandrovna Shirobokova
Russia
10
Emotion Car
Maja Joanna Górecka
Poland
8
The EcoRabbit Vehicle
Athalia Genevieve Clarke
Jamaica
10
Leaf Car
Sophia Ivey Stark
U.S.A. <Hawaii>
12
Toyota Seeds of Memory Car
Fatahillah Faisal Rizqiawan
Indonesia
14
Note Car
Doménica Alexandra Vega
Ecuador
14
Toyopeace
Ada Maria Ciontu
Romania
12
Toyota Symphony on Wheels Orchestrating Communication