Aug. 06, 1976
The milestone car, Toyota Corona 1800, rolls off the assembly line at Tsutsumi plant on Aug. 8, 1976.
RELATED CONTENT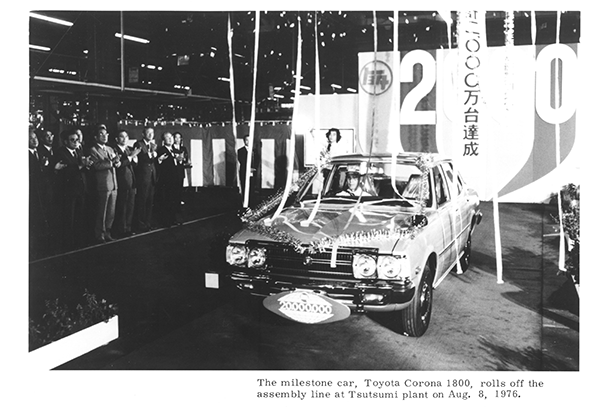 Aug. 06, 1976
TWO MILLION COROLLAS EXPORTED
Toyota Motor Sales Co., Ltd., announced today that it exported its two-millionth Corolla during July 1976, thus making Toyota the first automaker in Japan to have exported two million units of a single passenger car series. It took Toyota nine years and nine months to set this record.