Mar. 11, 2016
Five Years on: Toyota's Efforts to Build a Disaster Resilient Future
Shioyasaki lighthouse is an unassuming white structure perched atop a rocky outcrop overlooking Japan's Pacific coast. For over a century, the lighthouse―closely associated with Fukushima Prefecture―has served as an essential navigational aid for passing ships, imparting an important sense of security for those out at sea. Beyond being a symbol of nautical safety, the lighthouse also bears the scars of the earthquake and tsunami that devastated Japan's Tohoku region five years ago. Briefly shut down in the aftermath of those events, the lighthouse was relit once again, and now serves as a reminder of the resilience of Tohoku's local communities.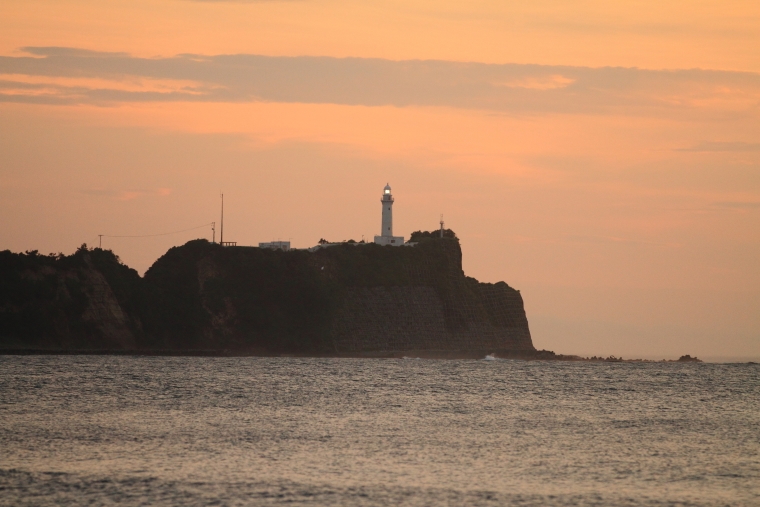 Shioyasaki Lighthouse in Fukushima Prefecture
Japan sits within the Pacific Ring of Fire, where the country alone accounts for approximately ten percent of the world's active volcanoes. The country faces frequent seismic activity, and earthquakes remain a constant risk. The high casualty rates and large-scale damage wrought by the disaster in 2011 have reinforced the importance of being forward-looking in terms of preparedness and reconstruction plans. On a nationwide basis, there is heightened awareness of the need to establish contingency plans where help can be mobilized swiftly and in a well-coordinated fashion. Sharing this same sense of determination, and recognizing the needs that Japan's unique geographical position brings, Toyota prioritizes emergency preparedness, disaster relief, and continuity of livelihoods in local communities after a disaster.
Putting Communities First
Regardless of the magnitude and impact of a disaster, Toyota will prioritize humanitarian aid and community recovery before looking to restart its own operations. With this overarching objective, Toyota has sought to engage directly with communities, through signing multiple collaborative disaster aid agreements with numerous cities across Japan, particularly those which are at higher risk.
Starting with Miyagi Prefecture in 2012, the activities covered by these agreements are staggered into stages―beginning with crucial immediate disaster rescue and relief and the provision of basic necessities. Toyota firmly believes, through experience, that the restoration of communities is of utmost priority, so that locals are able to resume normal activities as quickly as possible, which will then, in turn, lead to recovery of company operations and supply chains. This is the core tenet of our business continuity management (BCM) principles. Our employees are also members of the community, and therefore providing disaster aid is also a reaffirmation of our commitment towards our employees. As recovery steadily progresses, Toyota will provide vehicles for use, such as hybrids, plug-in hybrids, and hydrogen fuel cell vehicles, which can all double up as electricity generators.
Plug-in Hybrid cars used as external power sources

Using a different plug, electricity can be directed
for use as shown in the picture,
to cook rice and bake using an oven
The agreements are wide-reaching, often extending to infrastructure reconstruction. Toyota's agreement with Tahara City, for example, includes provisions for the rapid establishment of specialized berths for ships to dock, load and unload cargo, thereby facilitating sea-based recovery operations. Through the years, Toyota has agreed to strengthen the coordination of disaster aid activities with other cities as well, with Toyota City, Miyoshi City, and Susono City being included amongst others.
Sharing Electricity
Just as the lighthouse acts as a beacon of hope to all nearby, continuously providing an important source of illumination that guides ships, Toyota plans to offer support by establishing power sharing networks to aid local communities in the recovery process. Electricity is constantly required to speed up rescue efforts, as well as to provide warmth that is especially critical in the harsh climate around the Tohoku region, which experiences heavy snow and long winters. As a result, Toyota entered into a partnership with 11 corporations to establish the F-Grid Ohira, Miyagi LLP (F-Grid, for short) in 2013.
The F-Grid is a smart community project, where a framework to control and optimize power usage between communities and plants has been created. Toyota's main role has been to construct a Community Energy Management System (CEMS), as well as to manage and operate the installed F-Grid systems. Normally, the project mainly includes the provision of electric power and heating (including steam and hot water) to LLP members. Under ordinary operating conditions, activities also include sales, leasing, maintenance and management activities which are also jointly managed by Toyota. The F-Grid system enables electricity to be quickly transmitted and deployed to the surrounding communities in the region in the event that a disaster strikes.
The F-Grid project is demonstrative of Toyota's goals, which are to contribute to the creation of stable, regionally-integrated towns and industrial areas by maintaining and improving environmental performance, economic efficiency, and energy security at all times. The F-Grid is a reassuring presence for the surrounding communities―a pledge to help ensure that daily activities are not compromised if grid power becomes unavailable.
Improving Supply Chain Transparency
Two essential qualities in a lighthouse are resilience and reliability. As figurative guardians of travelers at sea, they must be a constant presence, regardless of the weather conditions. Mirroring these qualities, Toyota has established a supply chain database known as the RESCUE system, to ensure continuity even in the face of crises. The system ensures that Toyota's businesses are not severely disrupted, which could potentially have serious repercussions for customers globally, as well as our foreign affiliates and dealerships, who depend on the continued operations of Toyota as a whole.
Under strict compliance with its duty of confidentiality, Toyota conducts regular training with suppliers that could be meaningfully employed in the event of a disaster. The RESCUE system stores supply chain information on around 6,800 items and are standardized and in working with the Japan Automobile Manufacturers Association, help to lay the foundations of a disaster-resilient supply chain.
All of Toyota is also committed to this cause, with these business continuity management policies having been incorporated into the company's regular duties and corporate culture. Maintaining constant communication with suppliers under ordinary operating conditions will aid in providing stability in the supply chain, which will hopefully enhance our ability to mitigate overall disruption caused during a disaster. Through constant refinement and learning from our previous experiences, Toyota is aiming to become more resilient in the face of major disruptions.
Shioyasaki lighthouse has weathered countless storms alongside the residents of Tohoku. The lighthouse's steadfast and enduring quality is representative of the courageous Tohoku residents, who have taken their experience in their stride, and for the past five years, sought to move forward and rebuild their new lives. Even as the years roll on, Toyota will continue to join communities throughout Japan in looking back on the disaster, as we continue to work towards building a stronger future.