May. 15, 2017
Toyota Launches Restroom Information Service Across Japan
A New Service Added to the TC Smartphone Navigation App
Toyota City, Japan, May 15, 2017―Toyota Motor Corporation will launch a service today that enables users to search for information on public accessible restrooms1 which are located at rest stops on highways, general roads, as well as at public and cultural facilities nationwide. Route guidance to the restrooms will also be provided. The service will be added to TC Smartphone Navigation2, a navigation application for smartphones.
The service provides information of approximately 19,000 public accessible restrooms located at a range of locations, such as highway service areas, rest areas, "highway oasis" recreation areas, Michi-no-Eki (roadside rest areas across Japan), municipal offices, art and other museums, Welcab Stations3 among others, so as to enable wheelchair users and disabled people to be able to have a stress-free and comfortable journey. The service displays the locations of the relevant facilities which are near the user's vehicle, and provides route information to the selected facility on the user's smartphone. Furthermore, detailed information are provided, such as the availability of disabled parking at the facilities, if there are steps at the restroom's entrance, as well as the types of handrails installed among others.
Toyota created the Restroom Finder application as a part of its application lineup provided exclusively by the T-Connect and Lexus G-Link telematics services. It has provided the service in three Tokai prefectures (Aichi, Gifu, and Mie) for approximately two years from May 2015 to March 2017. The service launched this time will expand the coverage of information on public accessible restrooms across Japan, and will be available free of charge for all smartphone users. This will help to enhance convenience, with the aim of providing reassuring and convenient mobility support services to an even broader range of users.
Going forward, Toyota will continue enhancing TC Smartphone Navigation services as tools that would help to support the mobility-based lifestyles of consumers.
1Restrooms with handrails that facilitate use by wheelchair users as well as diaper changing tables, facilities for ostomates, and other equipment to support a wide range of users which include senior citizens, disabled persons, people with children, and so on.
2Compatible devicesiPhones and Android devices. Service territory: Japan. Supported language: Japanese
3A Toyota dealer with a dedicated space for specially equipped Welcab vehicles. Welcab Stations meet universal design standards and employ a resident Welcab consultant―a professional who combines expert knowledge and experience in the field of welfare mobility.
Images of Smartphone Displays of the Restroom Finder Information Service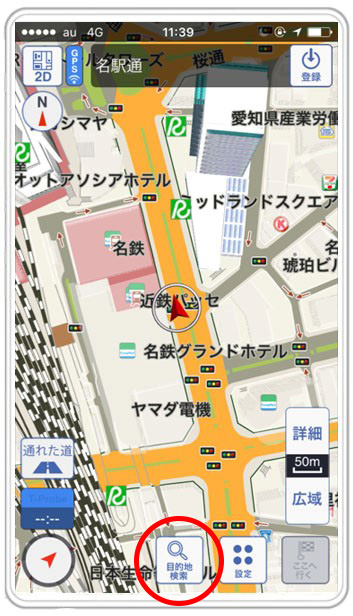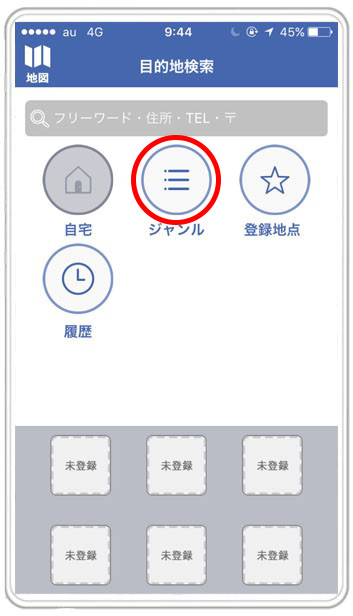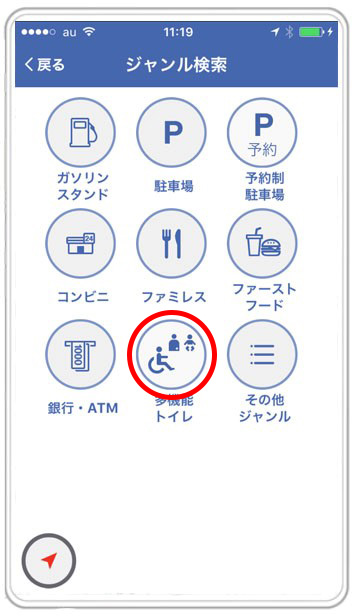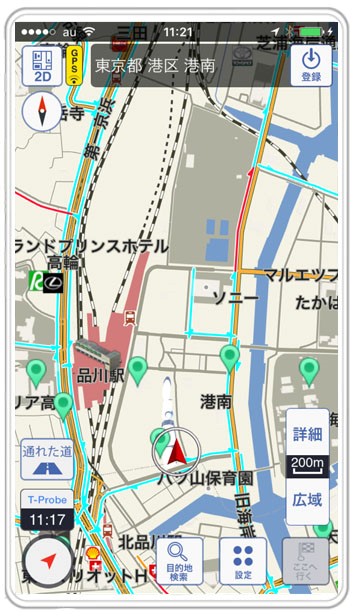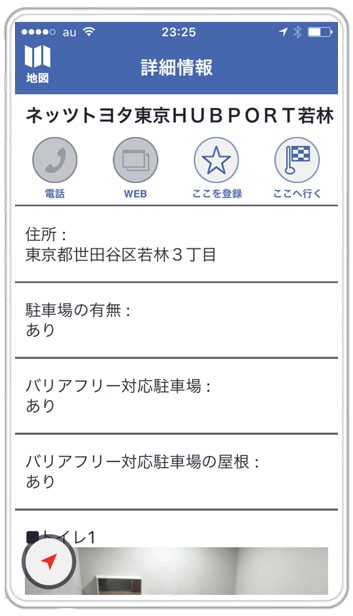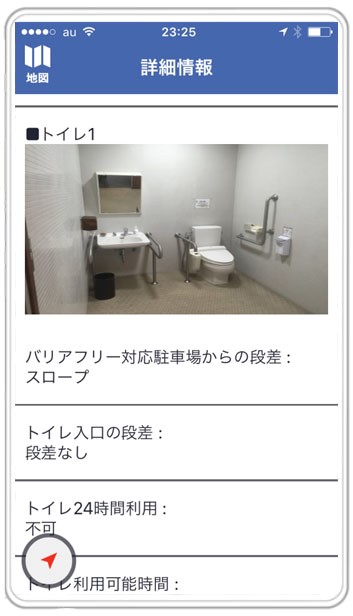 Number of Facilities Covered by the App
Facility
Special Need Restrooms
No. of Facilities with Detailed Information*
Highway services areas, rest areas, and "highway oasis" recreation areas
1,005
1,005
Michi-no-Eki (roadside rest areas)
1,088
1,064
Public and cultural facilities
10,395
4
Hotels and inns
4,348
0
Commercial facilities
2,288
0
Welcab Stations
231
231
Heartful Plazas4
10
8
Total
19,365
2,312
4Permanent display areas specially for Toyota Welcabs (assisted mobility vehicles)
*Detailed Information
Facility accessibility and parking information provided by app
Basic information (address, telephone number, URL etc.)
Number of barrier-free parking spaces
Availability of roofing over barrier-free parking spaces
Restroom accessibility information provided by app
Whether there are steps between barrier-free parking and special needs restroom
Entrance steps (steps, slope, or no steps) e.g. 20 cm, two steps
Entrance door-type (automatic, sliding, or hinged)
Entrance width (narrower or wider than 80 cm)
Restroom operation hours
Whether there are right-hand handrails, and the handrail type (L-shape, U-shape, or I-shape; fixed or movable)
Whether there are left-hand handrails, and the handrail type (L-shape, U-shape, or I-shape; fixed or movable)
Toilet type (barrier-free, etc.)
Whether there is a backrest
Whether there is a warm water shower-toilet
Whether there is a warm water shower-toilet control panel; location of control panel (wall-mounted or next to the toilet seat)
Flush type (push, sensor, pedal or lever, etc.)
Whether there are facilities for ostomates
Whether there are care beds
Whether there are diaper changing tables and child seats
Whether there are emergency buttons