May. 10, 1982
TOYOTA MARKETS NEW COROLLA WAGONS
TOKYO―Toyota Motor Co., Ltd. and Toyota Motor Sales Co., Ltd. today announced that two new Corolla station wagons have been put on sale nationwide, to meet growing demand in Japan for low-priced, multipurpose vehicles.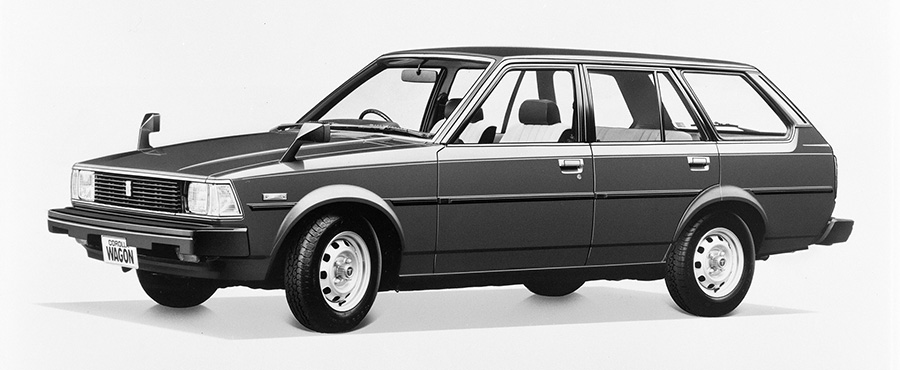 COROLLA WAGON 1300 GL (E-KE73G-EWMNS)
The major features of the two new Corolla station wagons are as follows:
Sporty Exterior
Large urethane bumpers, side protection molding and body stripes combine with blackout door sash, center pillar and locker panel to give the new wagons' exterior a fresh, sporty look. (GL models)
4K-II Type Engine
The new wagons are equipped with the 1290 cc 4K-II type engine, whose stellar performance in the Corolla, Sprinter and Starlet has already won it a glowing reputation. The economical, high-performance 4K-II has posted fuel efficiency values of 15.0 km/l in Ministry of Transport 10-mode tests.
Luxurious Interior and Topflight Comfort
Generous use of trim on all doors heightens the interior's luxurious atmosphere. (GL models)
Collapsible seats increase available cargo space. The rear seat backs are more sharply slanted and the seat cushions moved further to the rear for extra comfort.
Improved Handling and Stability
Both new Corolla wagons are equipped with rack-and-pinion steering for sharper, more responsive handling.
Steel-belted radial tires are standard equipment on all models.
Major specifications of the new Corolla station wagons follow.
COROLLA STATION WAGONMAJOR SPECIFICATIONS