Jul. 03, 1990
TOYOTA COROLLA FIRST JAPANESE CAR TO SURPASS 15 MILLION MARK
Toyota City―TOYOTA MOTOR CORPORATION announced today that the Toyota Corolla has become the first Japanese car to reach cumulative production of 15 million units. Based on production figures through the end of June, 15,040,200 units have been produced domestically. That puts the Corolla just ahead of the Model T Ford, of which 15,007,033 were manufactured, to become the second best-selling vehicle in the world following the Volkswagen Beetle.
Since its introduction in October 1966, the Corolla has enjoyed immense popularity worldwide and is currently exported to some 150 countries.
Manufacture and assembly takes place at 13 overseas plants as well as four in Japan, where the car continues to be the annual bestseller, a position it has held since 1968.
The current Corolla is the sixth generation of this popular car.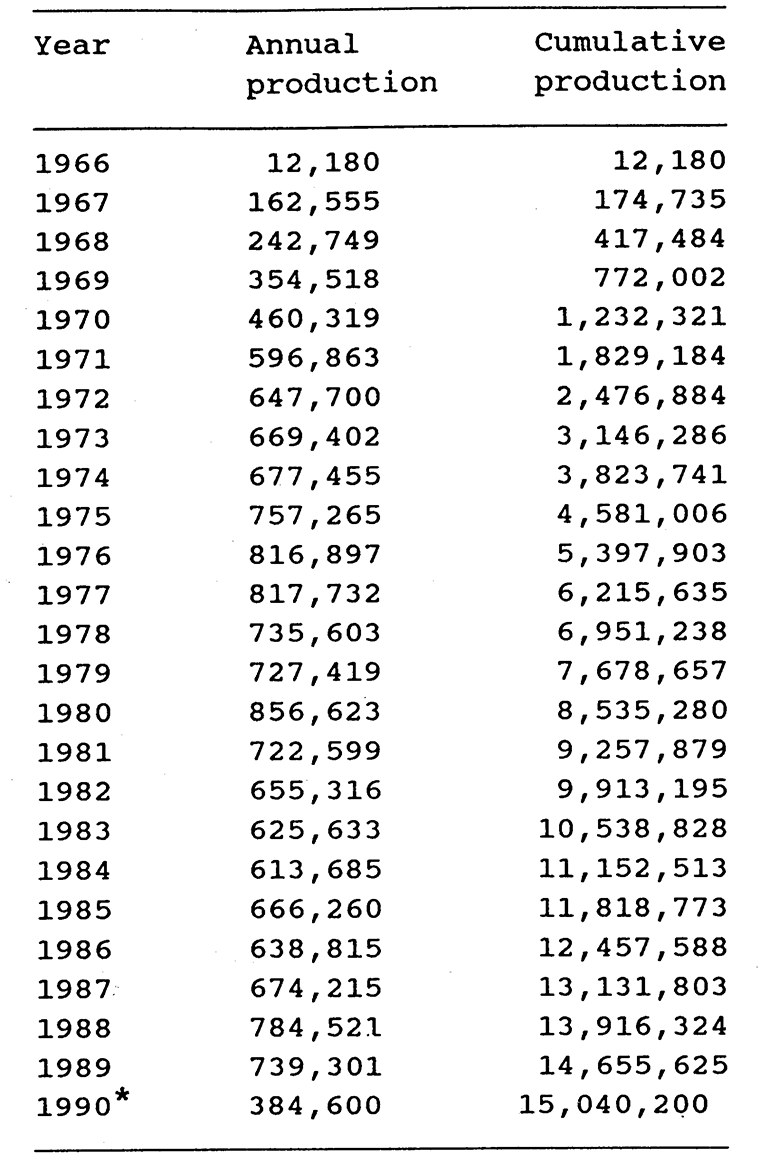 *The figures for 1990 are preliminary estimates for the period January to June.