Transformation into a mobility company to offer improved value and expand our contribution to SDGs
Since its founding, Toyota has maintained the Toyoda Precepts, or Five Main Principles of founder Sakichi Toyoda, and contributed to creating an affluent society through its business activities, with the aim of becoming a reliable corporate citizen in the international community. In this spirit, we have tackled various challenges in society. By applying the Toyota Production System and other technologies we have fostered in our monozukuri (manufacturing), we have developed the world's first commercial hybrid vehicle aimed at resolving environmental issues. We have also contributed to society by making "ever-better cars" that make our customers happy, which has led to the establishment of a stable business base. This virtuous circle has enabled us to achieve sustainable growth for our business activities.
Today, propelled by a series of technical innovations called CASE*, the automobile industry is entering a once-in-a-century transformational period. Taking advantage of this opportunity, Toyota is transforming itself from an automobile manufacturing company into a mobility company. By making the best of our strengths cultivated through manufacturing while adapting ourselves to technological innovations centered on CASE, we will further expand the potential of automobiles and offer services that make freedom of mobility available to everyone. The development of automated driving and other advanced technologies, for example, is a solution to Toyota's ultimate challenge: zero deaths and injuries from traffic accidents.
Through these initiatives, Toyota hopes to provide society with greatly improved value and contribute to the achievement of SDGs through its businesses. Toyota will also continue to proactively promote social contribution activities with a view to becoming a reliable corporate citizen.
Meanwhile, to realize a sustainable society, which the SDGs are aimed at, efforts in tackling ESG issues, such as human rights and diversity, are necessary. We will enhance our initiatives to address these social issues and promote diversity among our employees, who are our assets, to help them survive the period of transformation, thereby creating changes in society while leveraging such changes for the further growth of Toyota itself.
Toyota believes that it can also contribute to society through promoting motorsports, the purpose of which is to enjoy movement itself, and corporate sport activities, which Toyota has consistently supported since its founding. Seeing those who challenge their limits gives you a heart-pumping feeling of excitement (waku-doki). This is one of the values that we should maintain for creating a more affluent society in the future.
| | |
| --- | --- |
| * | Fields of innovative technologies represented by Connected, Autonomous/Automated, Shared, and Electric. For details, click here. |
SDGs
(Sustainable Development Goals)
New Sustainable Development Goals for 2030 adopted unanimously at the UN Sustainable Development Summit in September 2015, consisting of 17 goals and 169 targets.
Mobility for All with All Stakeholders
As a mobility company, Toyota hopes to achieve the SDGs ideal of leaving no one behind by providing "Mobility for All."
Mobile Toilet No. 1
Mobile Toilet No. 2
YOU Perspective
To this end, it is important that each employee has a "YOU Perspective" with the aim of realizing a harmonious society in which all persons with differing needs and abilities work and live together in harmony. In the hope that employees would take action for someone other than themselves, Toyota is promoting programs to encourage employees to participate in various volunteer activities to promote parasports, the 2020 Summer Paralympics, and artistic activities together.
Click here for more information (Toyota's Social Contribution Activities)
Creating a Work Environment to Maximize the Potential of All People
Toyota is striving to establish a work environment where all employees working at Toyota, including its special-purpose subsidiary Toyota Loops, can flexibly work according to their abilities and achieve their fullest potential. Some of the Toyota and Toyota Loops employees participate in the development of assisted mobility vehicles, and as real users, conduct evaluations (evaluating ease of getting in and out with a wheelchair) for development of the Welcab and provide opinions on aspects of the development of automated driving vehicles.
Click here for more information (Sustainability Data Book)
Pursuing Freedom of Movement as a Mobility Company
With this philosophy, as a mobility company, Toyota is working to resolve limitations in movement people with disabilities have. So far, Toyota has evolved the Welcab Series*1 and the Mobile Toilet*2, developed the e-Palette, and commercialized the Human Support Robot. In the future, Toyota will go beyond mobility to construct Woven City, a future city embodying a diverse range of mobility and lifestyles.
By spreading this new lifestyle to different cities across the globe, we aim to realize "Mobility for All," a society where all people can move freely.
Mobile Toilet No. 1
Mobile Toilet No. 2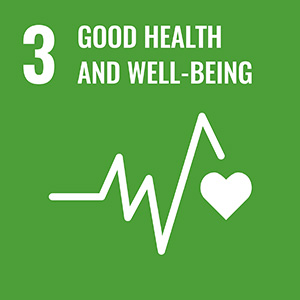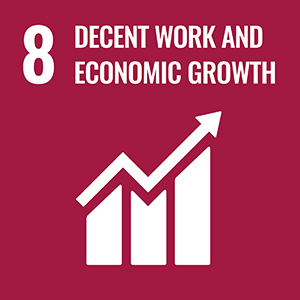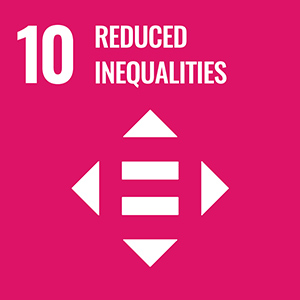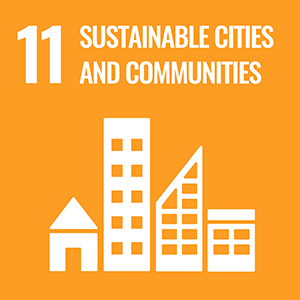 Aiming for a society with zero traffic casualties
Contribution by developing automated driving technology and utilizing data
Toyota has been engaged in research and development of preventive safety and automated driving technology with the primary goal of zero traffic casualties. Currently, automated driving is being researched and developed based on the "Mobility Teammate Concept."*1 This is a concept unique to Toyota, which aims to build friendly peer relationships between people and vehicles under which they watch over each other on one occasion and help each other on another occasion with the same purpose, in order to realize a society where everyone can move safely, smoothly, and freely.
Achieving zero traffic casualties is a social issue common to all countries. Due to recent improvements in safety technology, the number of casualties in Japan and Western countries has been declining. However, it is also true that there are still situations where accidents cannot be prevented due to poor visibility, unpredictable movements of objects, high-speed driving, erroneous operations mainly by the elderly, and other reasons. To respond to these situations, it is necessary to equip the vehicle with an advanced system that substitutes for the driving process performed by the human eye, brain, and muscles, such as "cognition, judgment, and operation," and monitors it safely. Accordingly, there are increasing expectations for automated driving technology. In particular, the key technical area is cognition and judgment. In order for vehicles to correctly recognize and judge, high-precision maps and AI (artificial intelligence) are necessary. Moreover, to realize a map that corresponds to the road environment, which changes every day, and AI that can make correct decisions in various situations, a large amount of data obtained from a moving vehicle is indispensable.
In the future, we will utilize the image data obtained from the camera (drive recorder) installed in the customer's vehicle in addition to the data accumulated so far. By so doing, we will grasp "situations where accidents cannot be prevented" and make AI learn them, aiming to improve more practical cognitive and judgment skills.
When using image data, we also consider it important to pay attention to the privacy of pedestrians*2 that are reflected in the image, as well as the privacy of the driver. We are proceeding with policy formulation from a multifaceted perspective based on not only in-house discussions but also the discussions and opinions of outside experts about how to pay proper attention to their privacy.
Toyota will work to help all people move safely and freely by applying the technology obtained from the development of automated driving to more vehicles, aiming to reduce traffic casualties as much and early as possible.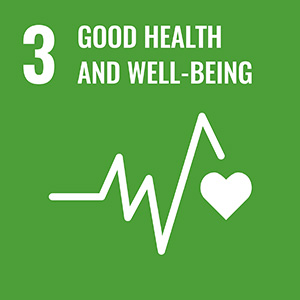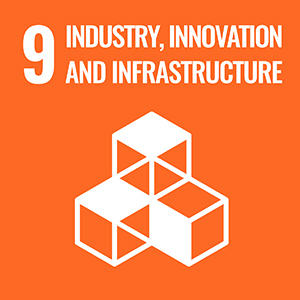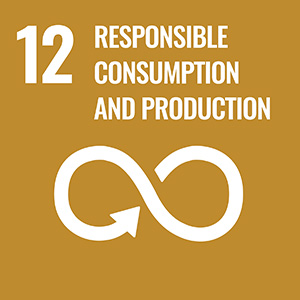 Exerting Greater Impact on Society by Utilizing Technologies and Sharing Aspirations
Reducing CO2 emissions is a global challenge. To achieve this goal, it is important to further promote the widespread adoption and use of electrified vehicles in the global market. While various types of electrified vehicles, including battery electric vehicles (BEV) and fuel cell electric vehicles (FCEV), have been developed, promoting the widespread use of them requires more time and cost, especially in regard to battery and infrastructure development. Therefore, to speed up the pace of reductions in CO2 emissions, now is the time for us to share our aspirations with many stakeholders and work in collaboration with our partners. Accordingly, Toyota has decided to grant royalty-free licenses on approximately 23,740 patents it holds for vehicle electrification-related technologies. These are advanced technologies that Toyota has been employing for higher performance, making things more compact, and the reduction of costs through the long-standing development of hybrid vehicles, which serve as core technologies that can be applied to the development of various types of electrified vehicles. Concurrently with the sharing of technologies, we will eagerly work toward the proliferation of electrified vehicles. For the purpose of reducing CO2 emissions globally, we aspire to help make electrified vehicles "standard" cars.
In additional to its environmental initiatives, Toyota is also making efforts in the area of vehicle safety. On that front, we have developed and evolved a virtual human body model software application which enables computer simulation and analysis of injuries to the human body as caused in vehicle collisions. This software is known as the "Total Human Model for Safety" or "THUMS." Toyota offers free access to its THUMS software. Compared to the physical crash dummies commonly used in real-life vehicle collision tests, THUMS is able to analyze collision-related injuries in more detail, because it precisely models the shapes and durability of the human body. Additionally, conducting simulations on computers enables repeated analysis of a range of different collision patterns, while dramatically reducing the development lead times and costs associated with collision testing. Free access to THUMS, and its subsequent use by a wider variety of users, are expected to help enhance vehicle safety across the entire automotive industry, and reduce traffic injuries and fatalities to create a safer society.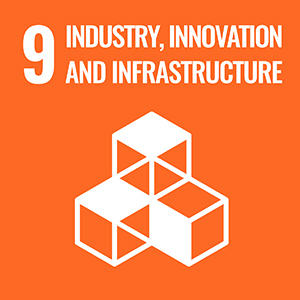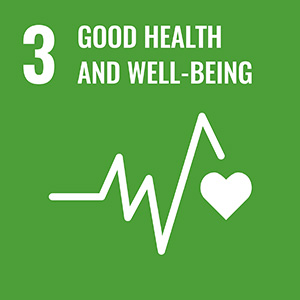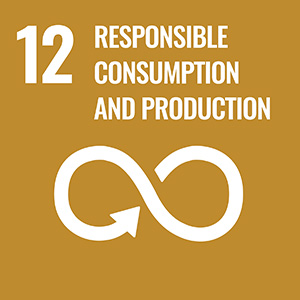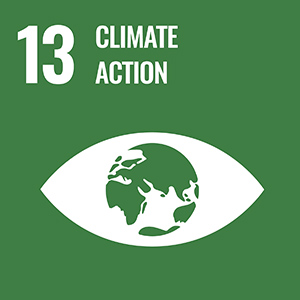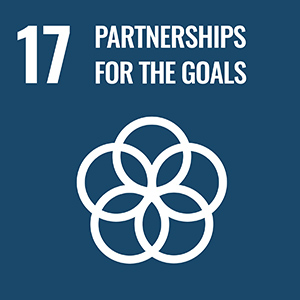 Global Efforts to Protect the Earth's Rich Biodiversity
Toyota considers the efforts it makes to conserve the earth's complex and diverse ecosystem equally important to efforts it is making to tackle climate change. Under the Toyota Environmental Challenge 2050, which espouses the "Challenge of Establishing a Future Society in Harmony with Nature," we help various global projects to protect biodiversity in collaboration with international organizations, NGOs, and NPOs.
In 2016, Toyota formed a partnership with the International Union for Conservation of Nature (IUCN) to raise awareness of the world's biodiversity crisis with the aim of enriching The IUCN Red List of Threatened SpeciesTM (IUCN Red List). Under the IUCN-Toyota Red List Partnership, over 28,000 new Red List assessments of animals, plants and fungi will be carried to make the IUCN Red List a true Barometer of Life. The assessments include a number of threatened fish and reptile species which are only found in Japan and collectively will be used to inform conservation action at local, national and global levels.
Meanwhile, upon receipt of the Global 500 Award from the United Nations Environment Programme (UNEP) in 1999, we launched the Toyota Environmental Activities Grant Program. Under the themes of climate change and biodiversity, we have offered support for environmental activities carried out by NGOs and NPOs both in and outside Japan. Through this approximately 20-year-long program, a total of 413 projects in 57 countries and regions around the world have been supported (as of August 2020).
Here are some examples of our efforts: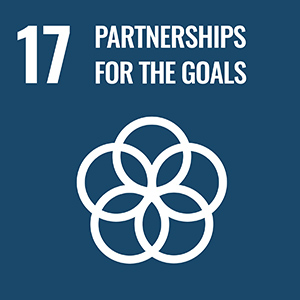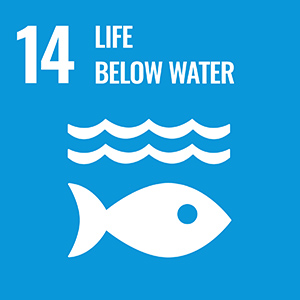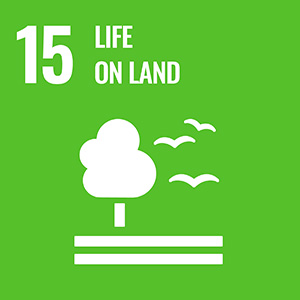 Shops will come to your place!?
Experience an entirely new form of mobility.

Based on the desire to offer a "new mobility" that makes people's daily lives better, Toyota has developed e-Palette, a next-generation electric car. Under the concept of "Move" for All, it is aimed at providing all people with freedom of movement and also moving their hearts through such movements. With a roomy interior space, this electrified and connected car employing automated driving technology is not only a safe and reliable means of transportation for people but also a Mobility-as-a Service (MaaS) vehicle available for multiple purposes, from distribution to sales of things. It emits no CO2 while driving. Large sliding doors, low floors, and electric ramps combined with automated driving control, which enables the car to fully pull over to a sidewalk or a station, can allow people in wheelchairs or elderly people to get into/out of the car and travel easily and smoothly. Establishing an environment that enables all people to move freely and pleasantly is very important in creating a sustainable society in which they can continue to live for a long time. e-Palette not only supports the movement of people but also delivers various goods and services to people, demonstrating the unconventional value of mobility. e-Palette contributes to the creation of new mobility services, envisioning the future of mobility, in which people will communicate with mobility.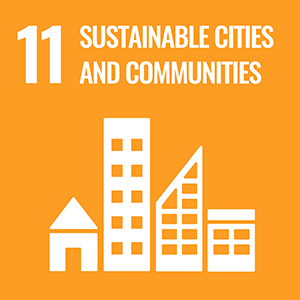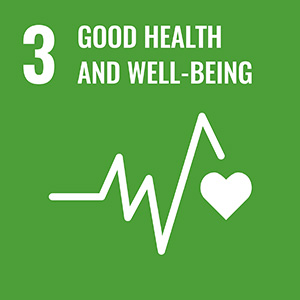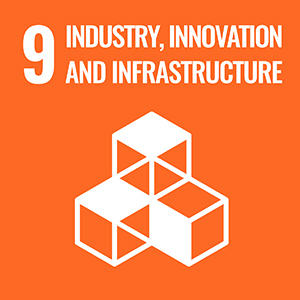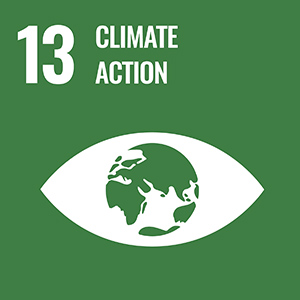 Technology can contribute to the environment when disseminated. Zero CO

2

emissions challenge
Tackling climate change is one of the most important social issues of today. In order to reduce CO2 emissions, the spread of electrified vehicles* is crucial. In response to rising expectations for electrified vehicles, Toyota has been taking advantage of its experience in the development of hybrid electric vehicle (HEV) technology for over 20 years and has been advancing development in all fields of HEV, PHEV, FCEV and BEV. The Toyota Environment Challenge 2050 aims at a long-term goal of reducing CO2 emissions from new vehicles during driving by 90 percent from the level of 2010. According to the milestones for the spread of electrified vehicles announced at the end of 2017, the target sales volume of electrified vehicles for 2030 is set at over 5.5 million. Currently, electrification of vehicles is advancing faster than this target thanks to a significant increase in HEV sales, and the target is likely to be achieved about five years ahead of schedule. Toyota is also working on the development of various types of zero-emission vehicles, such as BEV and FCEV. In 2020, starting with China, Toyota will launch a mass-production BEV it has been developing. Believing that environmental technologies can contribute to society when they are disseminated, we will accelerate our efforts to further promote electrification, with the aim of providing the value of zero CO2 emissions.
*

Electrified vehicles

hybrid electric vehicles (HEVs),

plug-in hybrid electric vehicles (PHEVs),

battery electric vehicles (BEVs),

fuel cell electric vehicles (FCEVs)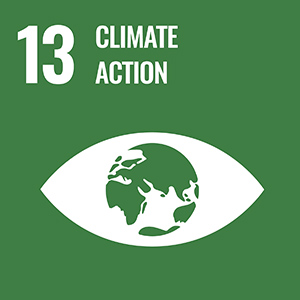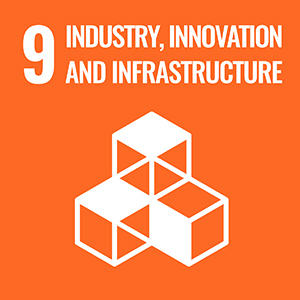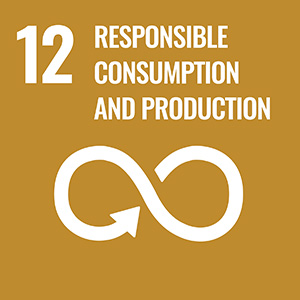 Cars should support people even in emergencies,
now that natural disasters are escalating
In 2019, severe typhoons hit many areas all over Japan. In particular, massive, lengthy blackouts in Chiba Prefecture caused by Typhoon Faxai and Typhoon Hagibis seriously affected the lives of citizens. Toyota dispatched over 70 electrified vehicles (HEVs, PHEVs, FCEVs) to the affected areas to supply power to the residents. Electrified vehicles that can be used as mobile power sources in an emergency enable people to feel relieved in case something happens. Advanced electrification technologies are not only environmentally friendly but also contribute to enhancing adaptability to the escalation of disasters and building disaster-resilient communities. Meanwhile, as the use of renewable energy expands, it is expected that the electricity storage function of electrified vehicles will be used on a daily basis. To ensure that cars can be helpful in an emergency, the value of electrified vehicles as power suppliers should be widely known. Efforts are being made in cooperation with local governments and dealerships to further promote recognition of this value.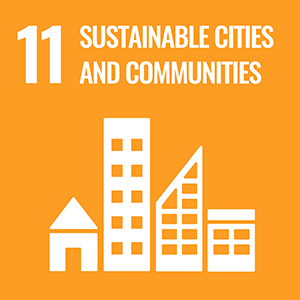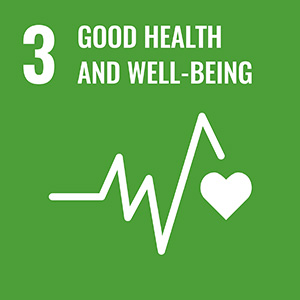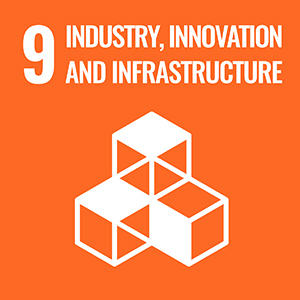 17 Sustainable Development Goals
Toyota's commitments

GOOD HEALTH AND WELL-BEING

Initiatives to Improve Traffic Safety

"Toyota Safety Sense" Preventive Safety Package

Research and Development of Automated Driving Technology

"Toreta Michi Map"―At-a-glance Map Showing Safe and Passable Routes in the Event of a Natural Disaster

Toyota Safety School (for pre-school aged children)

Toyota Driver Communication (hands-on workshops)

Toyota's response to the spread of COVID-19 (Novel Coronavirus) infections

Sharing the Toyota Production System (TPS) to Help Others Do More with Less and Maximize Impact with efficient kaizen activities (United States)

QUALITY EDUCATION

Toyota Technological Institute

Toyota Female Engineer Development Foundation

Scientific Jack-in-the-box! Why /

What Lectures

Toyota Gentaiken Program (traveling classrooms) *Japanese only

TOYOTA DREAM CAR ART CONTEST *Japanese only

Toyota Family Learning Program (United States)

Toyota Study Assistance Program (China)

GENDER EQUALITY

CLEAN WATER AND SANITATION

Toyota Environmental Challenge 2050
Challenge of Minimizing and Optimizing Water Usage

Toyota ABCD Program (India)

AFFORDABLE AND CLEAN ENERGY

Toyota Environmental Challenge 2050

Plant Zero CO

2

Emissions Challenge

INDUSTRY, INNOVATION, AND INFRASTRUCTURE

Developing Humanoid Robots

Offering Free Access to THUMS Virtual Human Body Model Software

REDUCED INEQUALITIES

SUSTAINABLE CITIES AND COMMUNITIES

Development of future mobility "e-Pallet"

(Edu Town, comprehensive education website for elementary and

junior high school students)

*Japanese only

Welcab (Assisted Mobility Vehicles) *Japanese only

TDRS (Toyota Disaster Recovery Support)

New Bus Service and Park & Ride System to Promote Multi-Modal Transportation in Vietnam

(Toyota Mobility Foundation)

Mobile toilet *Japanese only

RESPONSIBLE CONSUMPTION & PRODUCTION

Toyota Environmental Challenge 2050

Life Cycle Zero CO

2

Emissions Challenge

Toyota Environmental Challenge 2050
Challenge of Establishing a Recycling-based Society and Systems

CLIMATE ACTION

Toyota Environmental Challenge 2050

New Vehicle Zero CO

2

Emissions Challenge

LIFE ON LAND

Toyota Environmental Challenge 2050

Challenge of Establishing a Future Society in Harmony with Nature

TOYOTA forests projects

(Forest of Toyota, Toyota Shirakawa-Go Eco-Institute,

Toyota Mie Miyagawa Mountain Forest)

*Japanese only

Desertification Prevention Activities (China)

Mangrove Reforestation and Coastal Clean-up Activities (Thailand)

PARTNERSHIPS FOR THE GOALS

Collaborative Projects with International Organizations

(IUCN Red List, WWF's Living Asian Forest Project)

Toyota Environmental Activities Grant Program

Collaboration with Business Partners

Waku-doki

(heart-pumping excitement)

Toyota & Sports

Motorsports