Aug. 04, 2017
Toyota Sports 800 Gas turbine-Hybrid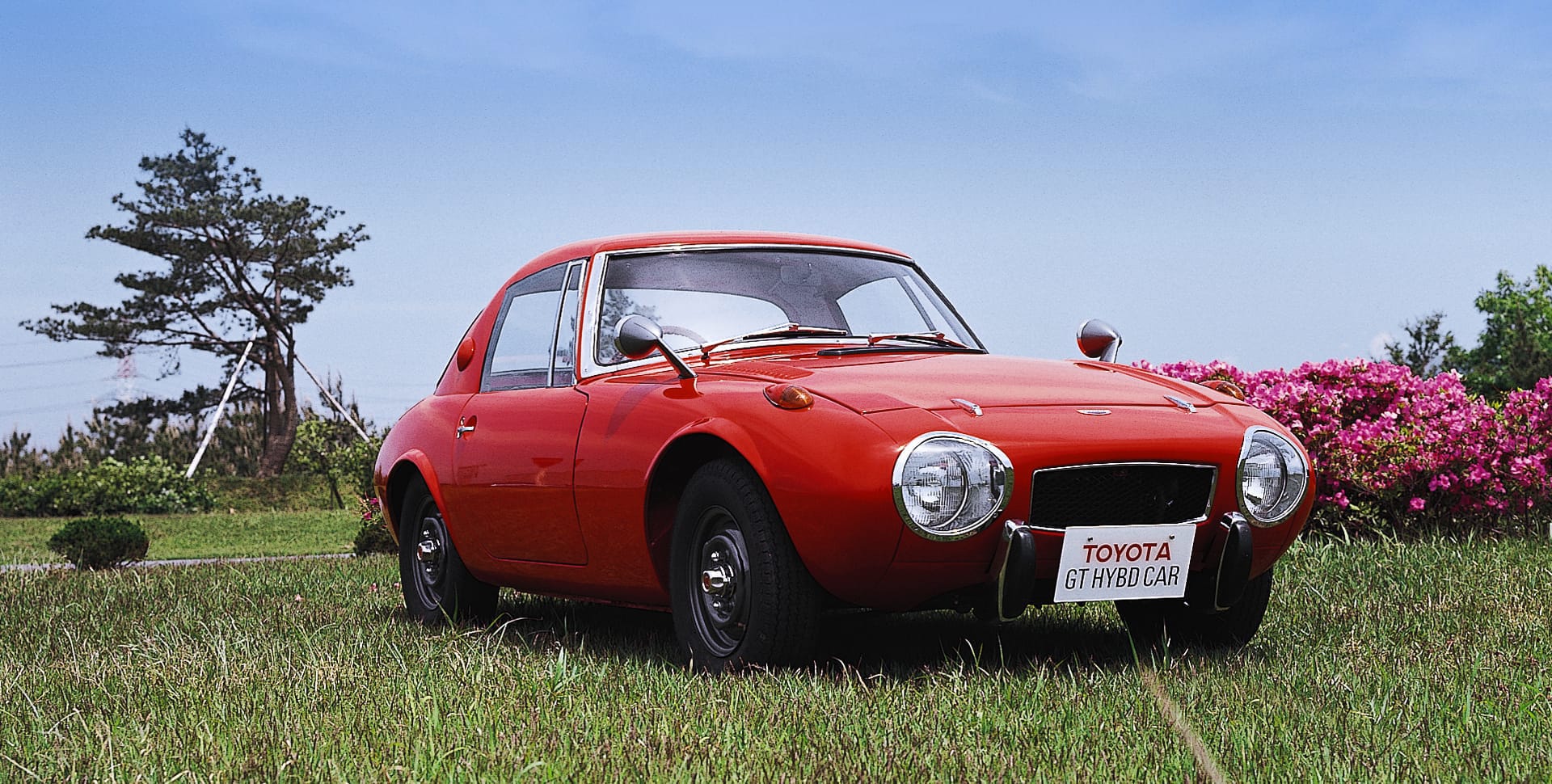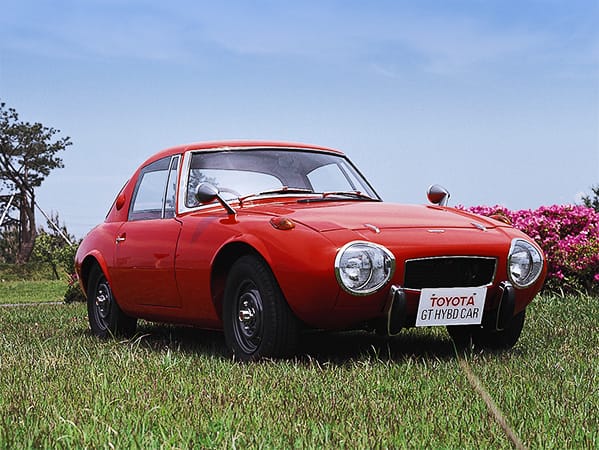 Aug. 04, 2017
Toyota Sports 800 Gas turbine-Hybrid
Start of gas turbine project
The project began in 1965. Hybrid system was adopted as a measure to fit gas turbine, which is not effective when burden is light, to a car.
Hybrid system requirer energy-strong components. Gas turbine is compact and light, thus suitable for hybrid system.
Development Flow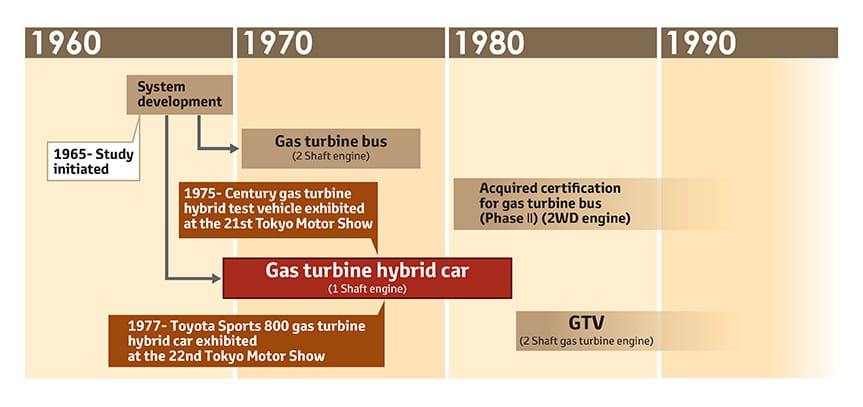 From which Toyota hybrid sports
Following the system development, a vehicle featuring the system started in 1969.
Century gas turbine hybrid experiment was displayed at the 21 Tokyo Motor Show in 1975.
The components of Toyota Sports 800 gas turbine hybrid was shown at the 22 Tokyo Motor Show in 1977.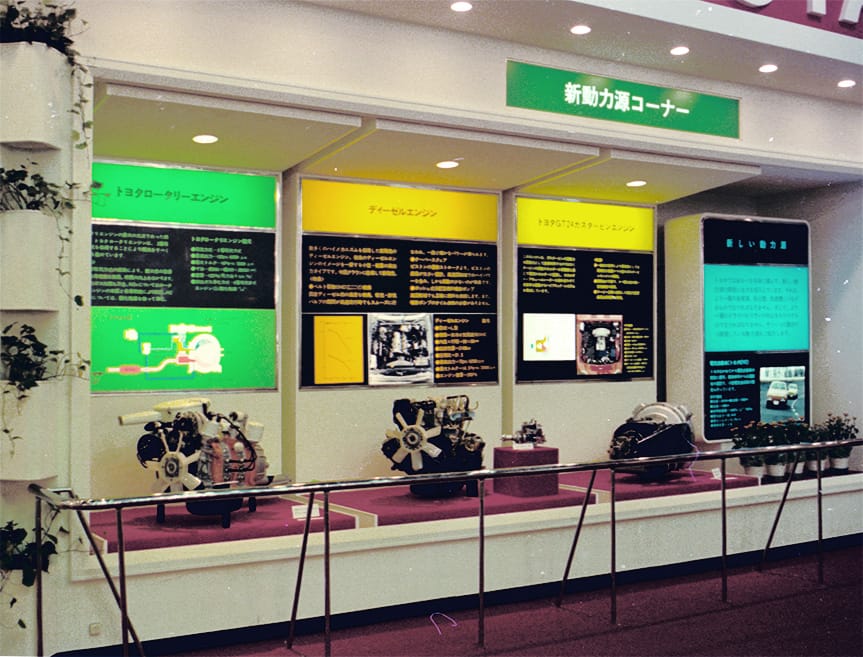 Development of a battery-equipped gas turbine hybrid vehicle continued until 1983. However, the single-shaft gas turbine vehicle that used the hybrid system contained many components that required further development; for this reason, Toyota decided to focus development on a twin-shaft gas turbine vehicle that did not use these components. It was at this point, therefore, that the development of the hybrid system and the development of the gas turbine engine diverged.
System Flow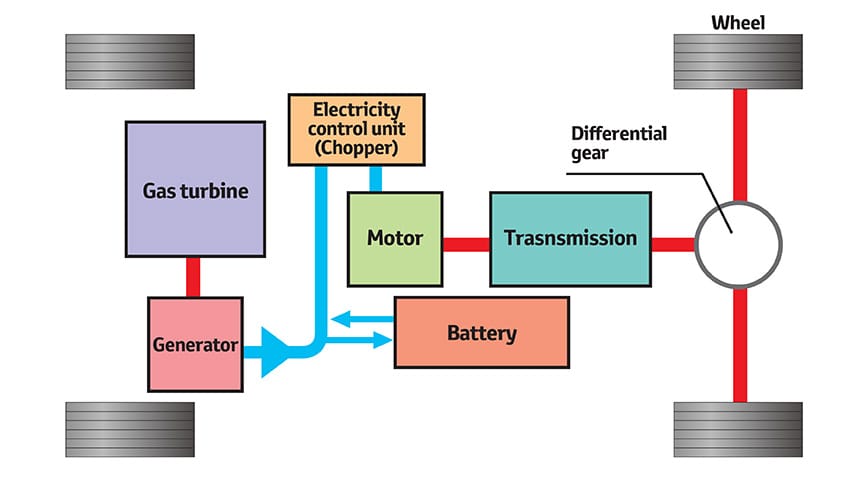 Overall structure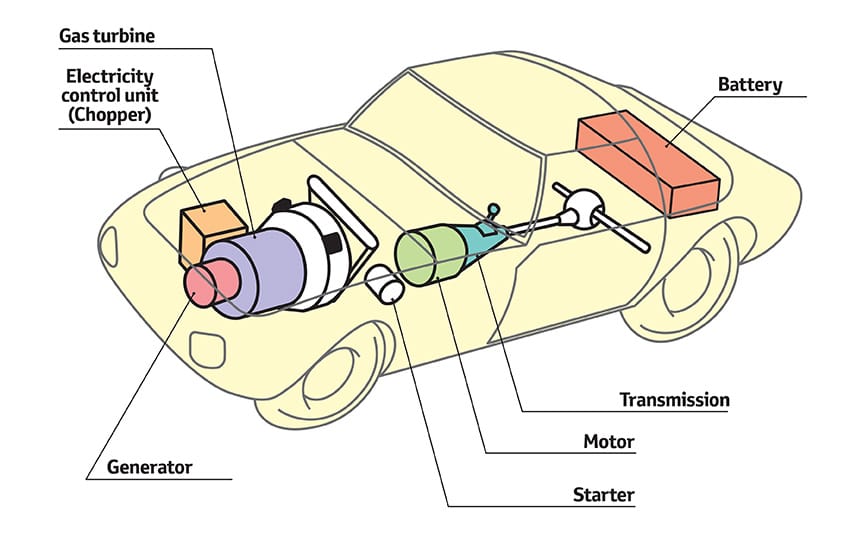 Specifications
Hybrid car
Base vehicle
Length (mm)
3,580
←
Width (mm)
1,465
←
Height (mm)
1,175
←
Curb weight (kg)
1,000
←
Engine output (kW [PS])
22 [30]
52 [71]
Drive system
RWD (Rear-wheel drive)
←
Transmission
2 speed
4 speed
Fuel efficienty
HFED (km/R)
LA4 (km/R)

17.7
13.9

20.9
16.5