Aug. 04, 2017
Fourth-generation Prius 2015-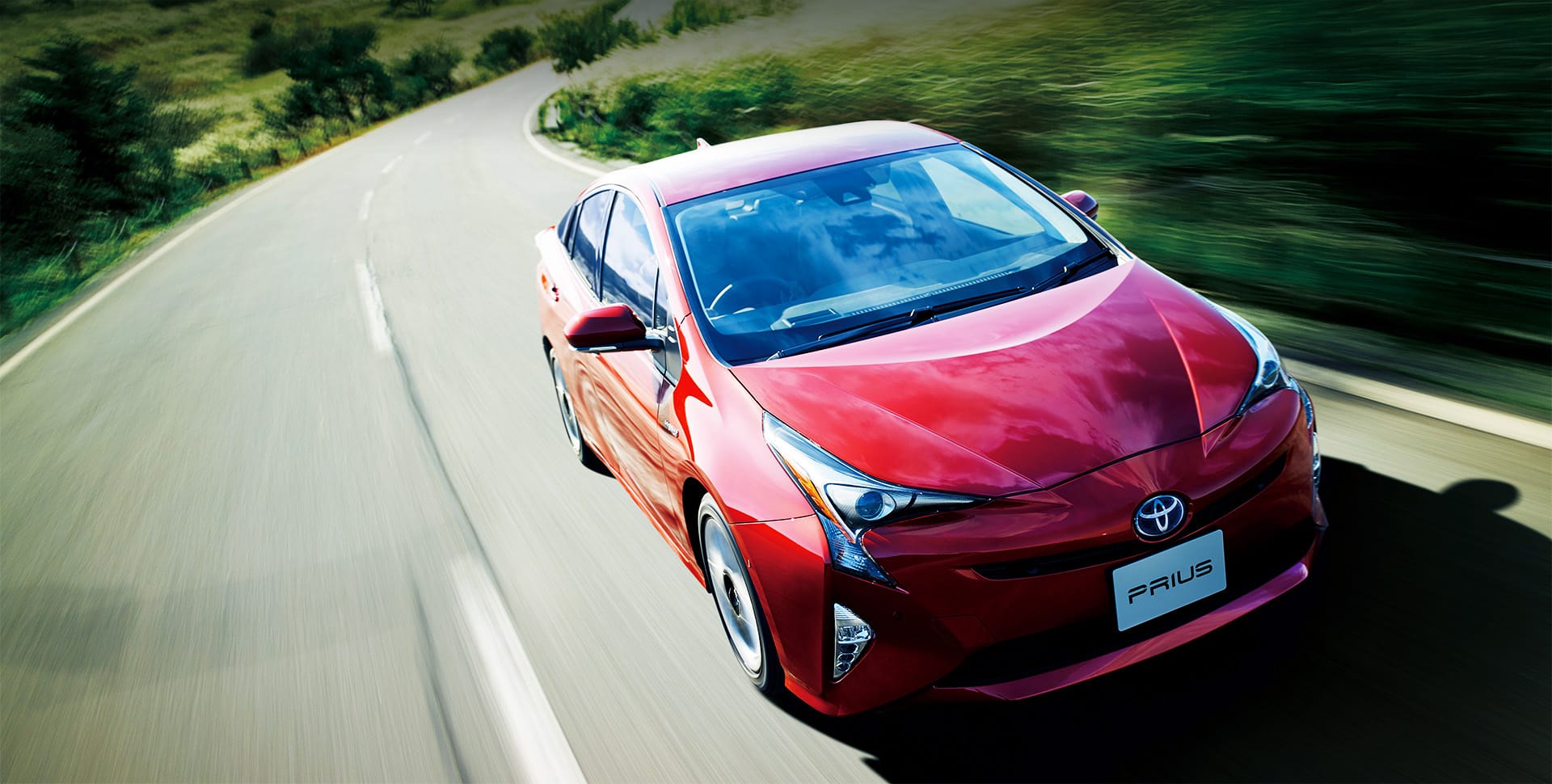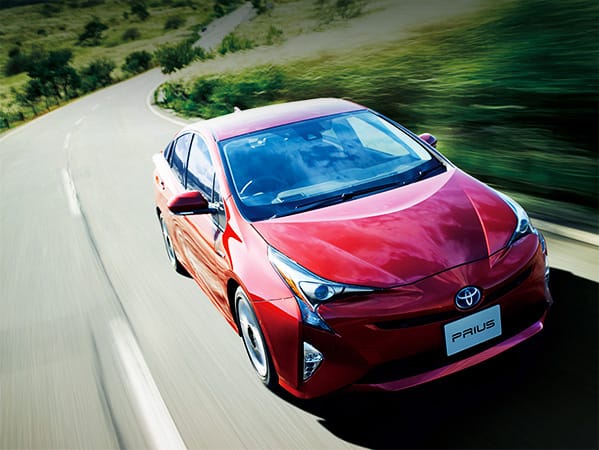 Aug. 04, 2017
Fourth-generation Prius 2015-
There were no major design changes from the second to the third-generation Prius. However, the fourth-generation Prius, while inheriting the "triangle silhouette" design, now featured a more aggressive appearance with a lower center of gravity.The new model combined an outstanding fuel efficiency rating of 40.8 km/L in Japanese JC08 test cycle with superb performance in a dynamic redesign.
Emotional design, combining functions and a sense of fun
Pursuing distinct characteristics to recognize at a glance that it is the Prius, as well as intuitive functions
―The "ICONIC Human-tech" concept―
What we aimed to develop is a vehicle that beautifully appeals to the human senses. The "ICONIC Human-tech" concept served as a guideline. The exterior expresses the low center of gravity achieved through TNGA, and evolving the triangular silhouette has contributed to achieving the world's highest drag coefficient of 0.24.*
For the interior, intuitive interfaces have been pursued based on the Prius DNA concept of "placing information areas further away and consolidating operational areas near the driver", achieving an ever-advanced design.
*: An in-house measured value.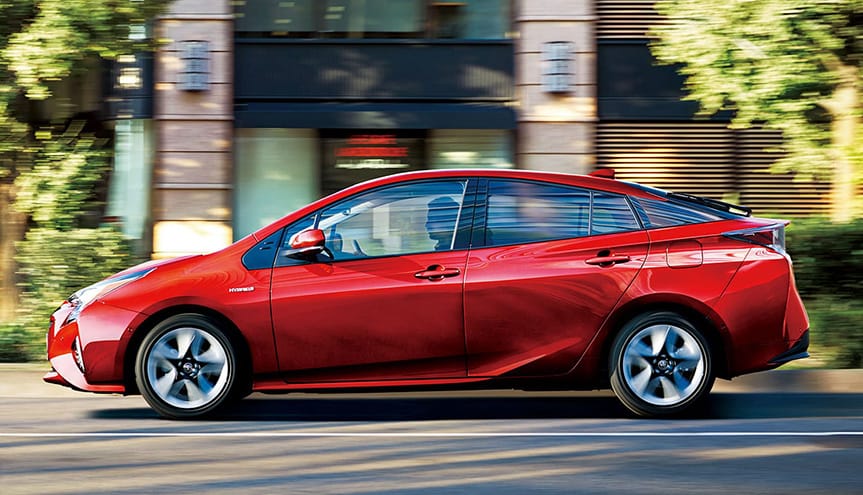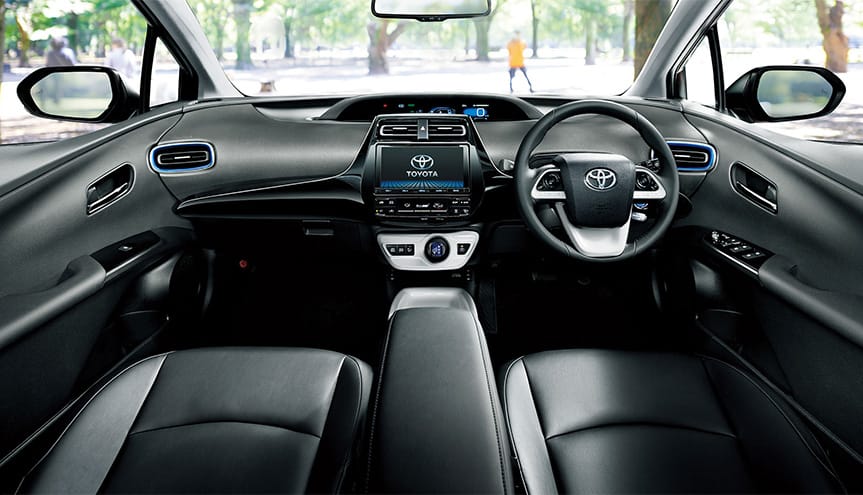 Relentless search for ride comfort and user-friendliness
─Comfort and easy handling originating from the mindset of hospitality─
For the seats, we adjusted the materials for cushion pads and their thickness to disperse the load on the body, which tends to be concentrated on the hip bone, to help prevent tiredness on long drives.
Furthermore, the intuitive up-and-down air-conditioner temperature/airflow control switch and color-coded switches on the steering wheel zoned according to function support safe and comfortable driving with less eye shift.

Three new colors developed
─Totally new body colors─
Three new colors have been developed;
• Emotional Red, a strong and bright reflective red utilizing state-of-the-art technology to merge an aluminum reflective layer with a translucent pigment layer
• Thermo-Tect Lime Green, which helps reduce body surface temperature
• Steel Blonde Metallic, exuding a progressive yet refined composure

Excitement to make daily driving more fun
Improvement of quietness for a more comfortable drive
─Device to suppress engine noise─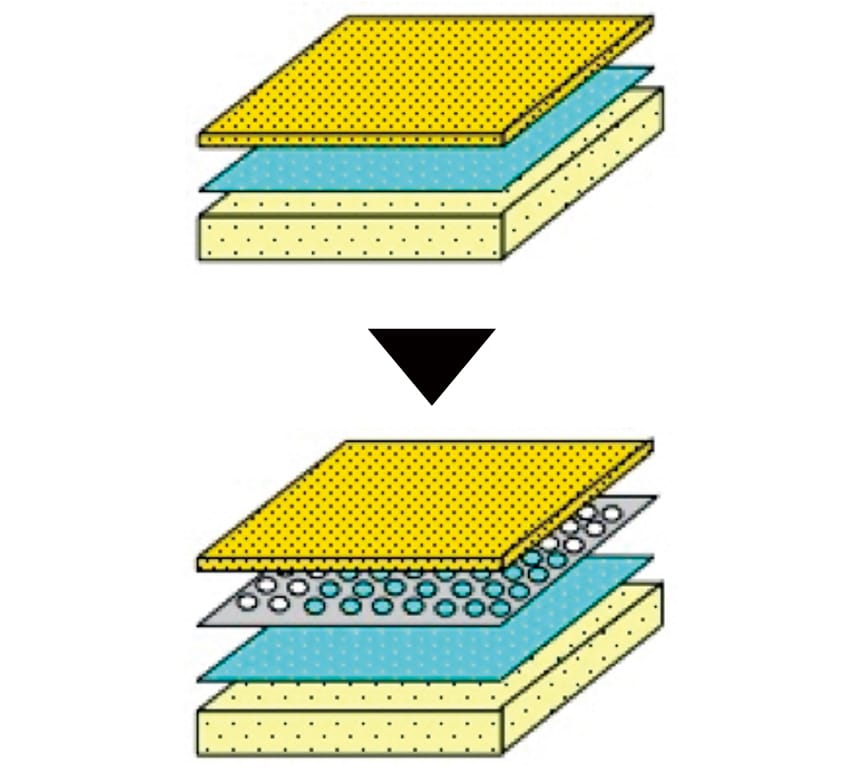 To improve quietness while driving, engine vibration and noise have been suppressed and high-performance sound-proofing and absorbing materials have been used for the engine bay walls to keep the engine noise from entering the cabin.
Furthermore, porous sound-proofing materials to cancel the sound with the same frequency range as the engine noise have been newly adopted for the wall between the engine bay and the driver's seat.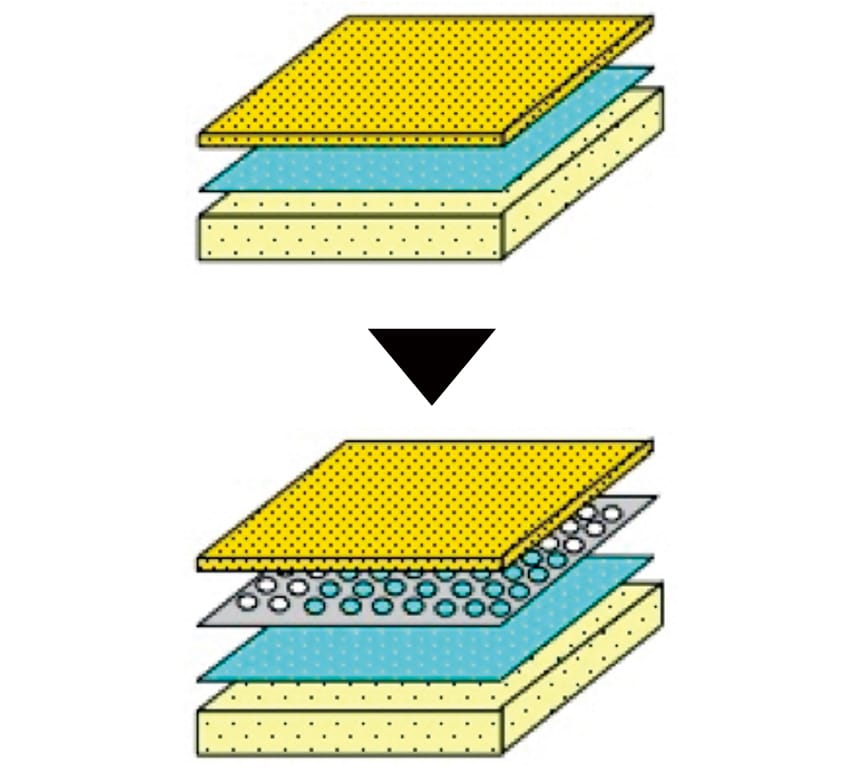 To achieve a high-quality ride on every road surface
─Highly rigid body and shock-damping suspension─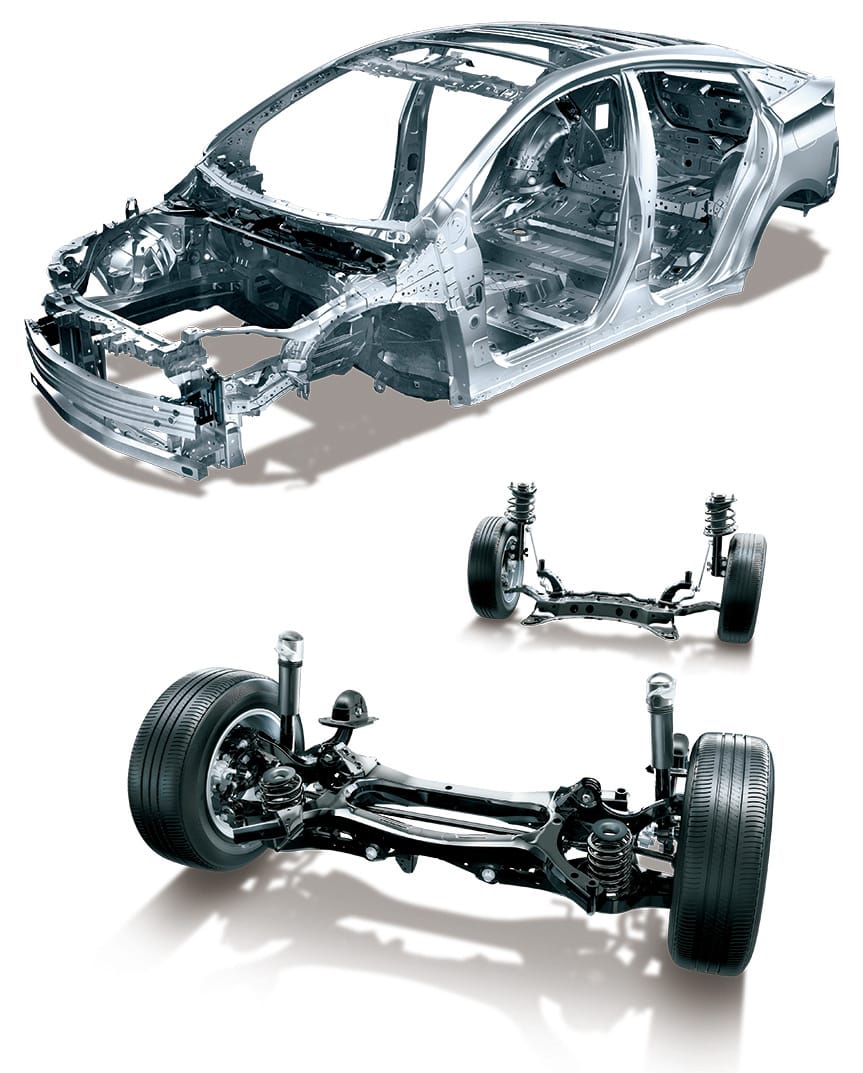 Using ring-shaped frame structures, LSW* and structural body adhesives have improved the rigidity of the body by more than 60% compared with previous models, contributing to improved ride comfort and excellent handling stability as well as quietness and safety.
Adopting an all-new double wishbone rear suspension provides excellent, shock-damping ride comfort and comfortable cornering.
*: Laser Screw Welding (Body welding technology based on laser radiation)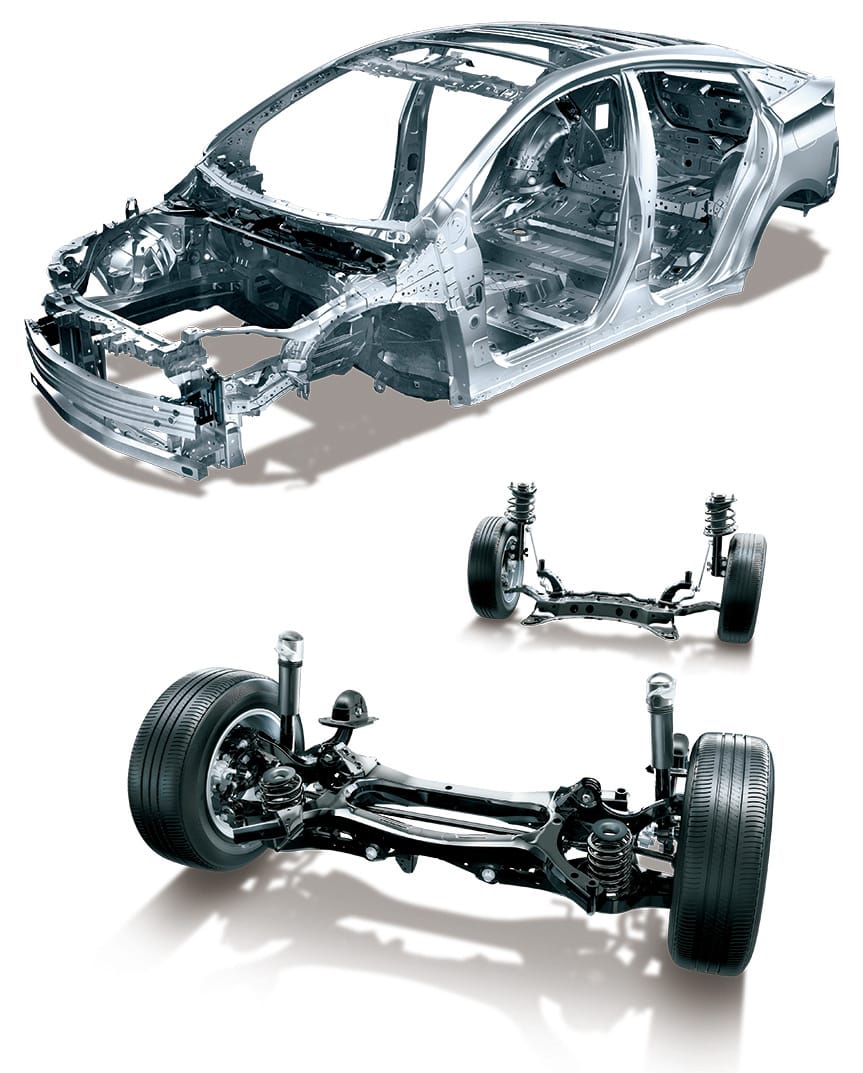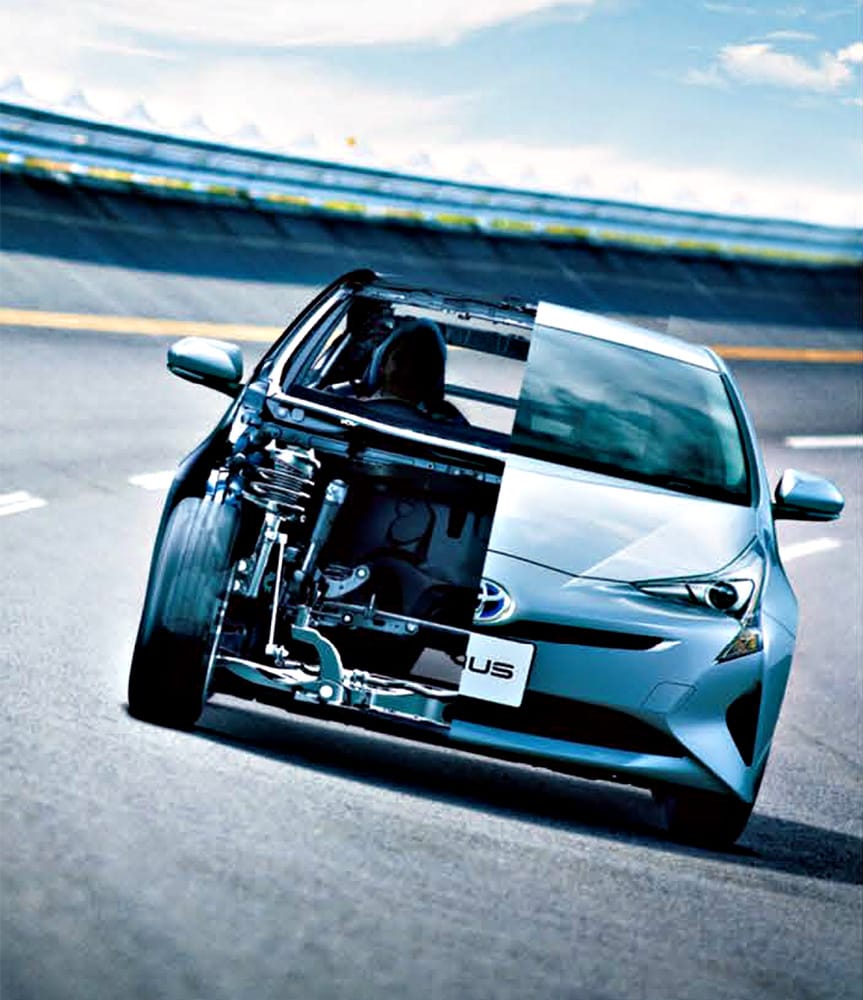 Cars bringing safety and peace of mind to society
Improvement of active & passive safety performance
─Toyota Safety Sense P & the latest GOA body─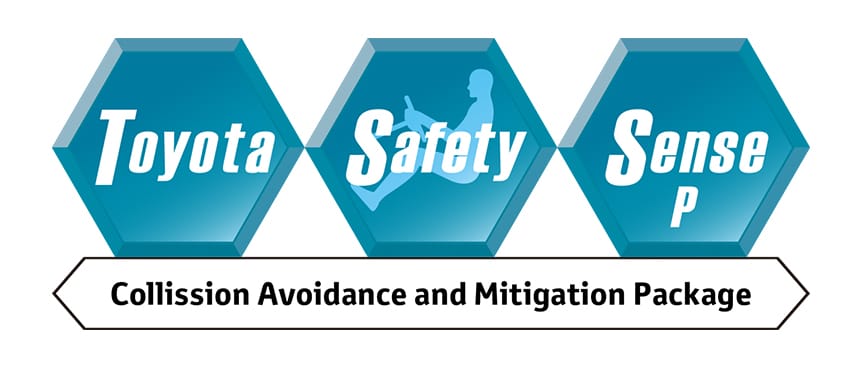 Adopting Toyota Safely Sense P*1 has improved active safety performance, and adopting the latest GOA*2 passive safety body has improved collision safety.
*1: Standard on the A Premium and A grades and optional on the S and E grades.
*2: Global Outstanding Assessment (Safety assessment pursuing the best in the class worldwide)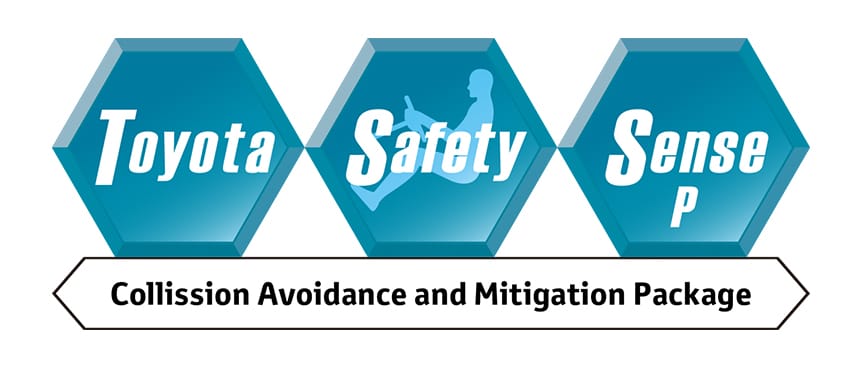 Playing a role in power outages and other emergencies
─Accessory sockets (emergency power supply system)─
The all-new Prius has two accessory sockets that are the same as household wall sockets. PCs and other electric appliances can be connected and used while the car is moving. It is also equipped with an emergency power supply system.

World-leading*1 low fuel consumption achieved by assembling various kinds of technologies
Good environmental performance (fuel economy)
Great challenge we set for the Prius: '40.8 km/L'*2
─The new engine helps achieve a maximum thermal efficiency of 40%─
Improving the tumble ratio by redesigning the air intake port and combustion performance by increasing the cooled exhaust gas recirculation (EGR) inflow has improved combustion efficiency significantly. The all-new Prius has made significant progress in fuel economy, achieving a maximum thermal efficiency of 40%, the world's highest for a gasoline engine.
*1: As of December 2015. For gasoline passenger cars (excluding plug-in hybrid cars). Checked by TMC.
*2: For the E; 37.2 km/L for other 2WD grades; 34.0 km/L for the E-Four.
Each and every part improved intelligently and efficiently and downsized
─Downsized, redesigned hybrid system─
Important development themes for the fourth-generation Prius were to make the hybrid system small and lightweight and reduce transmission loss. A high-revolution motor with higher output density achieved by a new winding method, a transaxle with multi-shaft positioning of the motors, the power control unit positioned directly above the transaxle, along with all other technologies, have been assembled to improve fuel economy and achieve excellent use of space.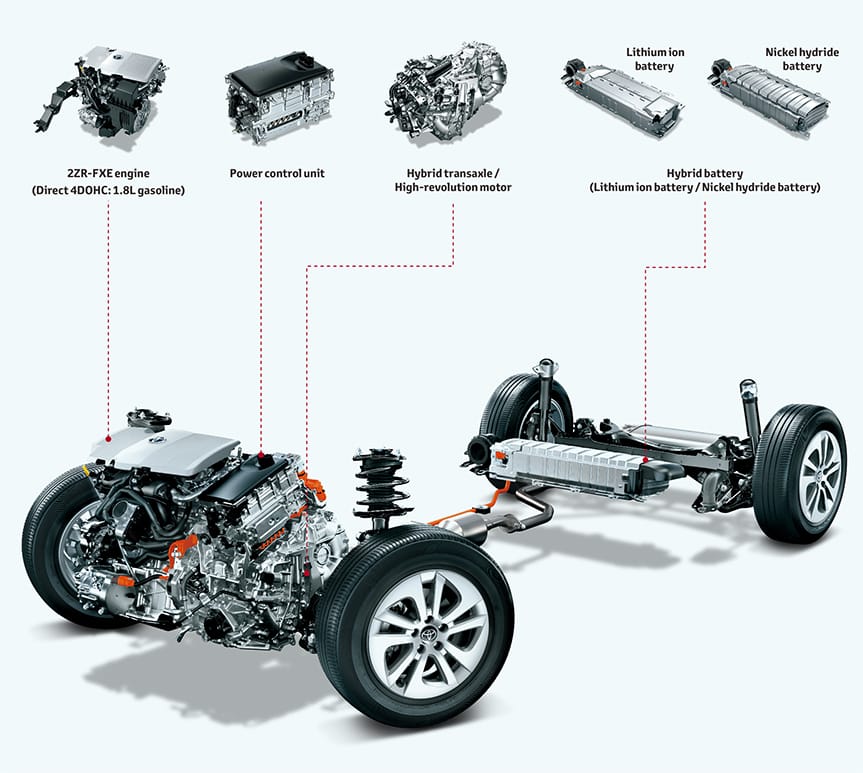 DATA
Fuel economy
(under the JC08 test cycle)
2WD (E grade)
40.8 km/L
2WD (other than E grade)
37.2 km/L
E-Four*
134.0 km/L
Size
Length
4,540 mm
Width
1,760 mm
Height (2WD)
1,470 mm
Height (E-Four)
1,475 mm
Wheelbase
2,700 mm
Price range (incl. tax)
2,429,018 yen to 3,394,145 yen
*: Electric four-wheel-drive system
Beautiful Hybrid, Bringing "Four FUNs" to the World
The new Prius is the fourth generation of this popular car. We developed all of it, including the platform, as an all-new Prius based on the vehicle manufacturing structural innovations of the Toyota New Global Architecture (TNGA).* The developmental concept is "Beautiful Hybrid (Beautiful Earth & Beautiful Car)." Beautiful cars run beautifully, which makes the Earth beautiful. We have incorporated this concept into each and every part.
What we want to bring to customers through this all-new Prius are smiles. I hope that the Prius will exist as an environmentally friendly beautiful car that is also human and socially friendly through the four FUNs of stylishness, good drivability, good environmental performance (fuel economy) and social friendliness.
*: An approach to dramatically improve basic vehicle performance and product capability by developing the new powertrain components and vehicle platform together