Aug. 04, 2017
Prius concept car (1995)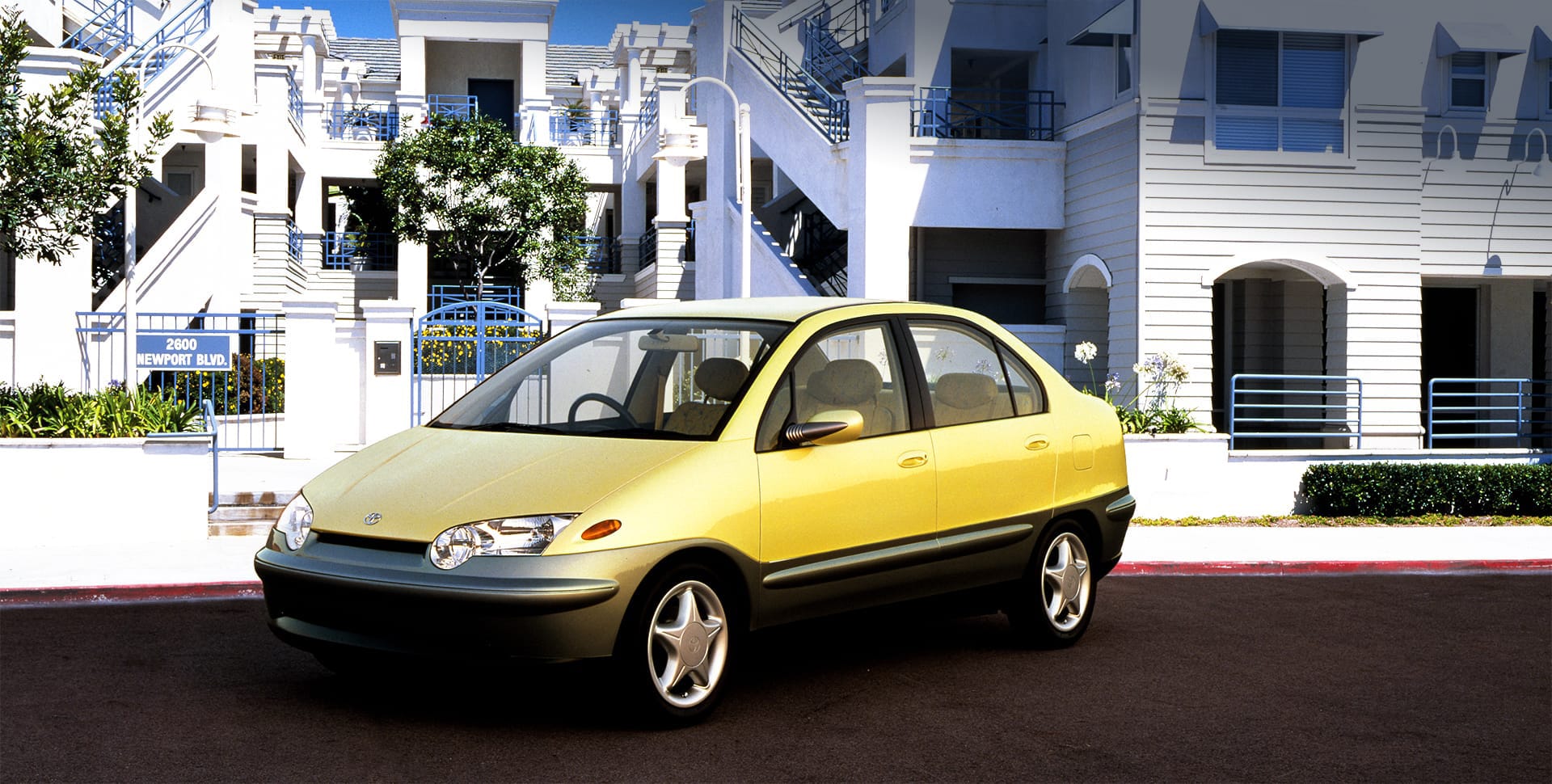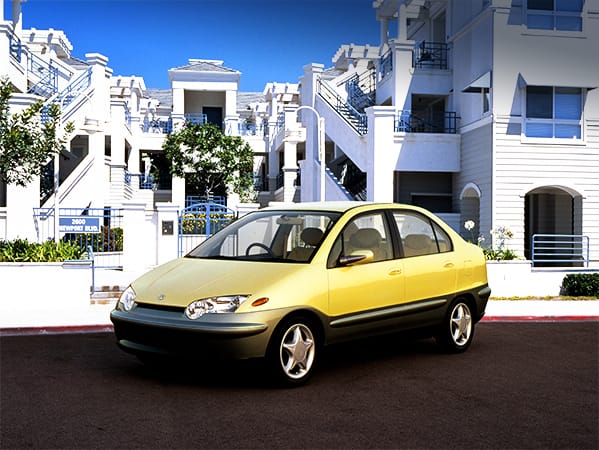 Aug. 04, 2017
Prius concept car (1995)
It was in 1993, when in-house discussions over a "vehicle for the 21st century" intensified, that the development that led to the Prius got under way. In that year, the G21 Project was launched as a means to promote technological development, and, with Project General Manager Takeshi Uchiyamada at the center, efforts began toward finding ways to achieve a groundbreaking improvement in fuel efficiency that would light the way in the 21st century.
With the improvement of engine efficiency its primary objective, the G21 Project at first set a target of raising fuel efficiency performance to 1.5 times the level of that of conventional engines. However, in a top-down move, Akihiro Wada, the executive vice president for research and development, ordered the high target of a two-fold improvement. In the summer of 1994, the basic G21 concept was approved, but it was not until it was decided later that a concept vehicle would be shown at the Tokyo Motor Show in the autumn of 1995 that the hybrid approach entered the picture. A decision was made to give the concept vehicle a hybrid format because a hybrid offered the prospect of doubling fuel efficiency.
But from the autumn of 1994, when development of the motor show concept vehicle was started, and into the winter, a major change occurred in the corporate atmosphere within TMC. As a result, it was decided to go for a hybrid format for the production version as well. Thus, rather than centering on engine improvement, the project had shifted focus to the adoption of a hybrid system. The upshot was the completion in the autumn of 1995 of a prototype model that was exhibited at the Tokyo Motor Show and which used a capacitor as the electricity storage device.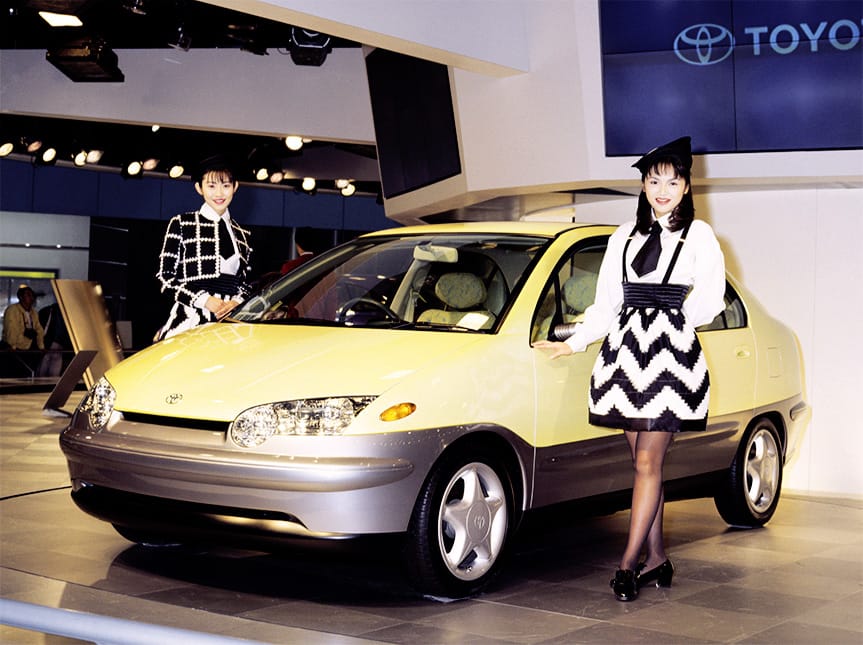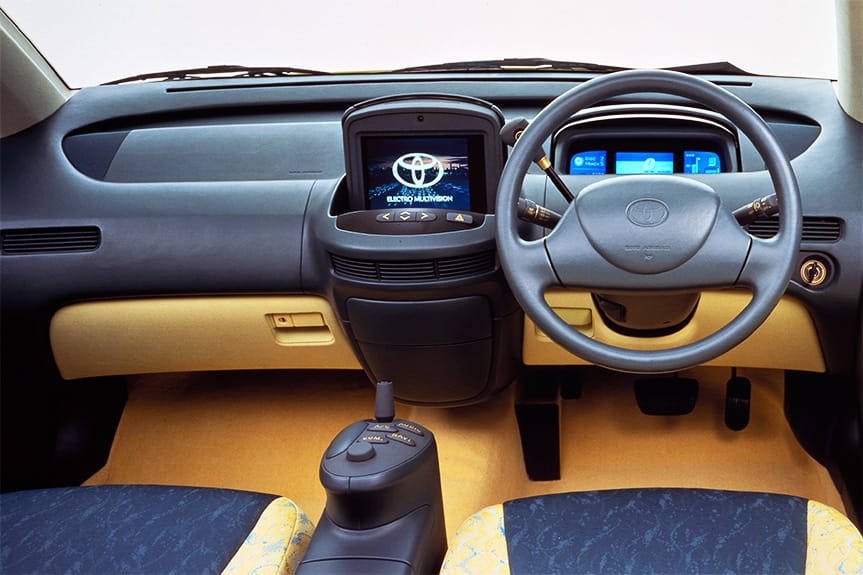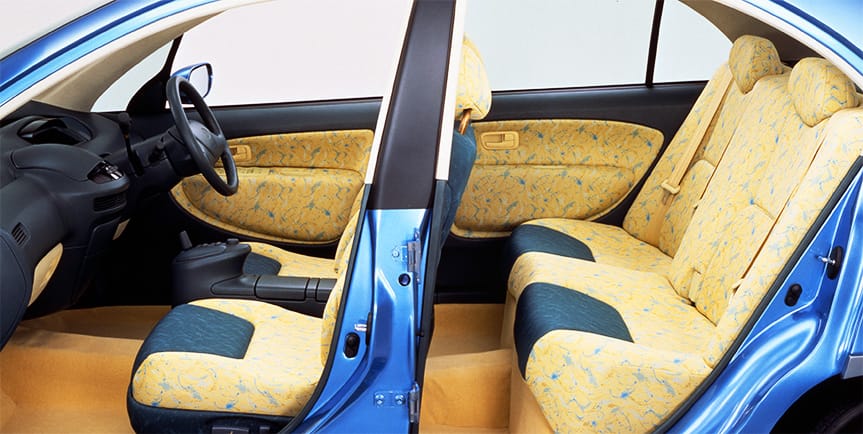 TOYOTA EMS (Energy Management System)
In addition to radically improving the efficiency of the engine and driving system, epoch making functions such as energy regeneration and stopping the engine while the vehicle is stationary were also employed in order to realize a high fuel efficiency of 30km/L (10-15 Japanese test cycle), approximately double that of other vehicles in the same class (at the time 1995).
1.5L TOYOTA D-4 Engine & CVT (belt-type continuously variable transmission)
In addition to further improving the new generation direct injection gasoline engine TOYOTA D-4 that was announced in 1993, a new design that optimizes the emissions volume was employed for the Prius. For the transmission, a high efficiency CVT was employed.