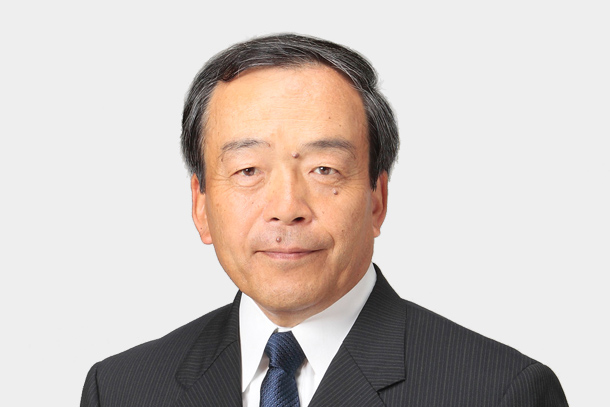 Takeshi Uchiyamada
Chairman of the Board of Directors
(Representative Director)
Takeshi Uchiyamada,
Chairman of the Board of Directors
(Representative Director)
Takeshi Uchiyamada was born on August 17, 1946. He graduated from Nagoya University with a degree in applied physics in March 1969, and joined Toyota Motor Corporation (TMC) in April the same year.
In January 1994, Mr. Uchiyamada became project general manager of Vehicle Development Center 2. In January 1996, he became chief engineer of the center, which developed the Prius―the world's first mass-produced gasoline-electric hybrid car.
After being named to the Board of Directors in June 1998, Mr. Uchiyamada oversaw Vehicle Development Center 3. In June 2000, he became chief officer of Vehicle Development Center 2, and in June 2001, became the managing director and chief officer of the Overseas Customer Service Operations Center. Mr. Uchiyamada was made a senior managing director (this title was changed to senior managing officer as of June 2011), and was also appointed chief officer of the Vehicle Engineering Group in June 2003. In June 2004, he became chief officer of the Production Control & Logistics Group, and in June 2005, he became an executive vice president. Mr. Uchiyamada was appointed vice chairman of the board of directors in June 2012, and then chairman in June 2013.
Key non-TMC posts

Director,

JTEKT CORPORATION

(June 2018-)

Director,

MITSUI & CO., LTD.

(June 2019-)
Awards and citations

Medal with Blue Ribbon, Japan

(April 2015)

Grand Cordon of the Order of the Rising Sun, Japan

(November 2020)