Nov. 11, 2016
Corolla geek meets the Corolla master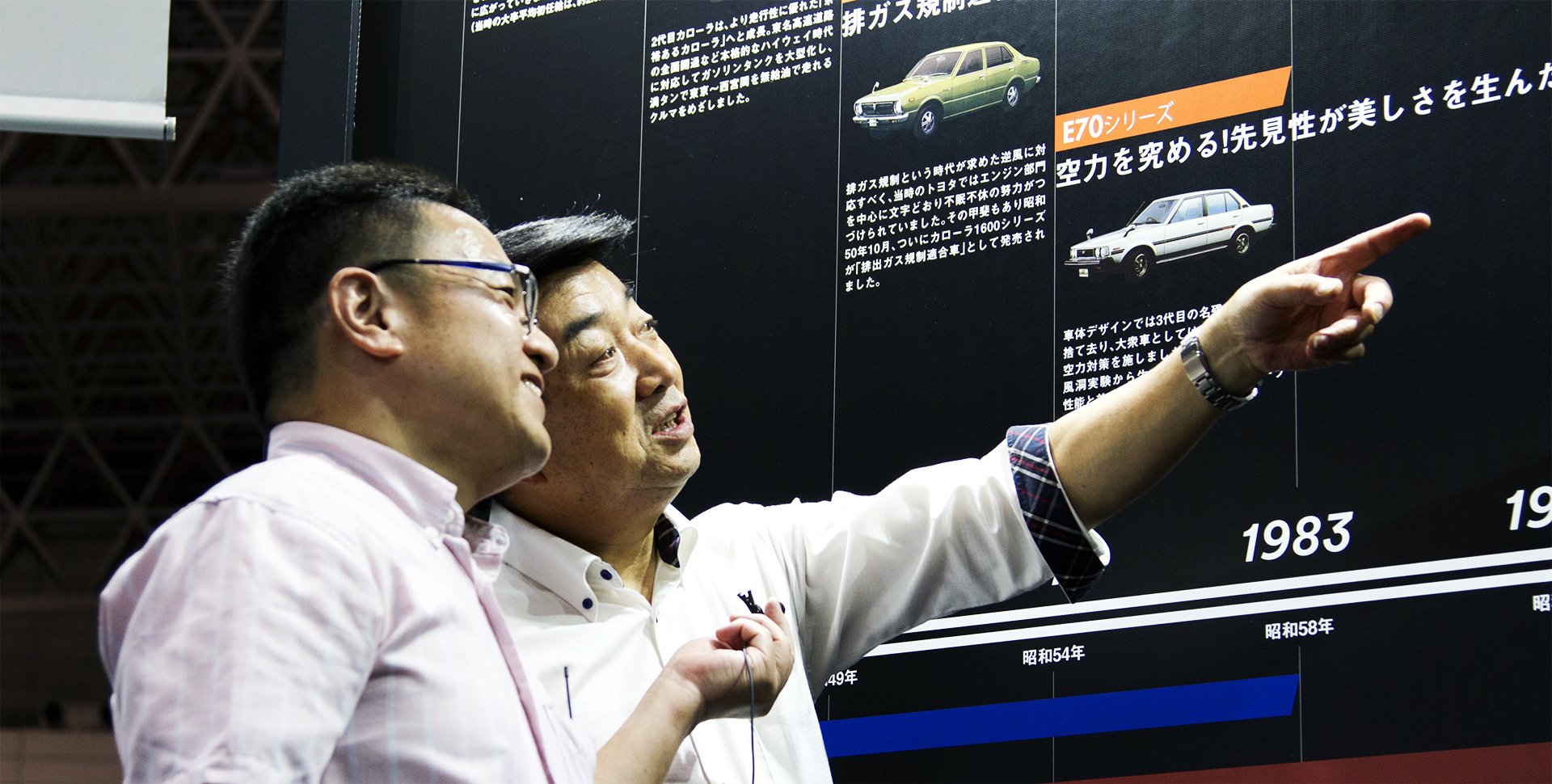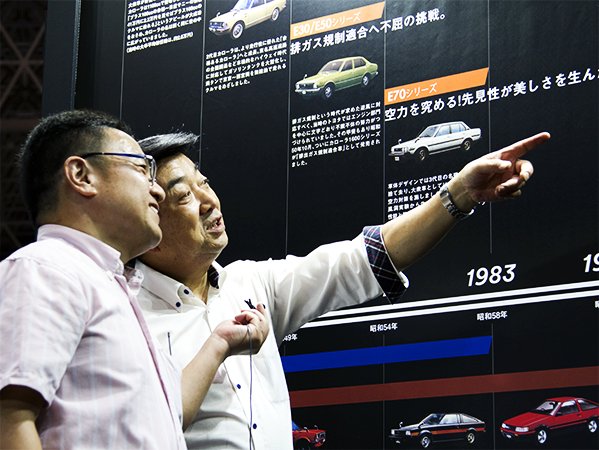 Nov. 11, 2016
Corolla geek meets the Corolla master
Atsushi Kobayashi (Freelance writer)
This article is written by well-known "Corolla geek" Atsushi Kobayashi, who had met and chatted with the Corolla master, Shinji Ohira for the first time. So do both the user and Toyota's representative "Corolla master" share similar ideas about the car? Read on to find out!
Dating back to when my family first owned a Corolla, I've been riding in and driving Corolla cars for roughly 30 years, during which I've owned 10 Corolla sedans (including one Corolla Ceres). So others see me not just as a Toyota or Corolla fan, but a real "Corolla obsessive." Now I am fortunate enough to have the opportunity to talk to Toyota's representative, the "Corolla master", Shinji Ohira, who has been dedicated to developing successive generations of Corolla models for the past 38 years. This is definitely the highlight of my career as a freelance writer.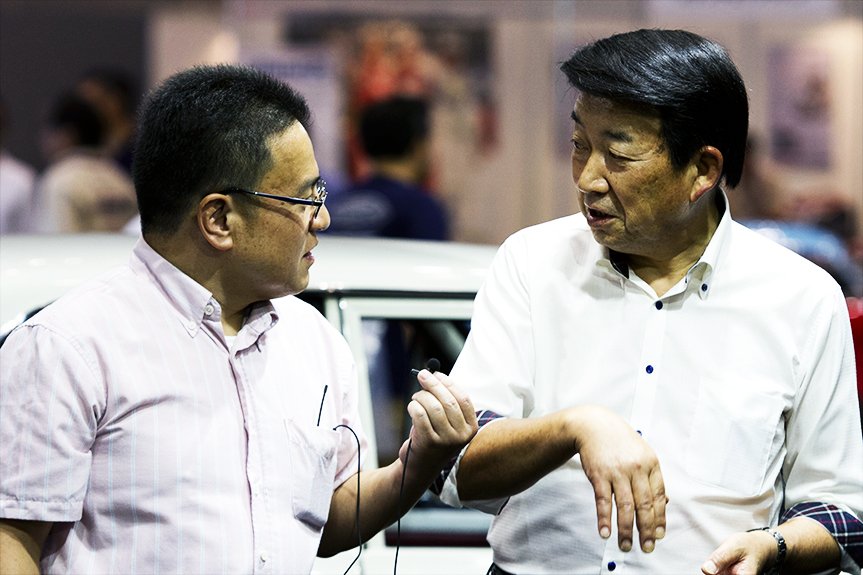 Since transferring from the Prototype Division to the Product Planning Division in 1977, Mr. Ohira worked solely on developing the Corolla until 2015. He joined the development team from around the launch of the fourth generation Corolla (sedan), which incidentally, was my first Corolla - the first car I drove after getting my driver's license. So I'll now share some of the highlights of my chat with Mr. Ohira, mainly about the fourth generation Corolla.
While I was delighted to have the chance to meet Mr. Ohira, I was also a little anxious about it. I was worried that he would listen to my views of successive Corollas, which are nothing more than arbitrary assumptions, and then tell me, "Well, that's not quite right…."
But once we started talking, I realized that there weren't any vast differences between Mr. Ohira's views on the Corolla as one of its engineers, and my views of it as a user (geek). For instance, we were mostly in agreement on what the standout Corolla models are within its successive generations.
Although I may be somewhat of an eccentric when it comes to cars, I'm just another Corolla driver. And when I really think about it, the reason I've continued to drive a Corolla for the past 30 years is most likely because what the engineers are aiming for, and my ideas of what I want in a car are largely in sync. The engineers have been able to clearly convey their intentions to the users in each model, probably because they really understand the needs of Corolla drivers, and are working day and night to develop new models.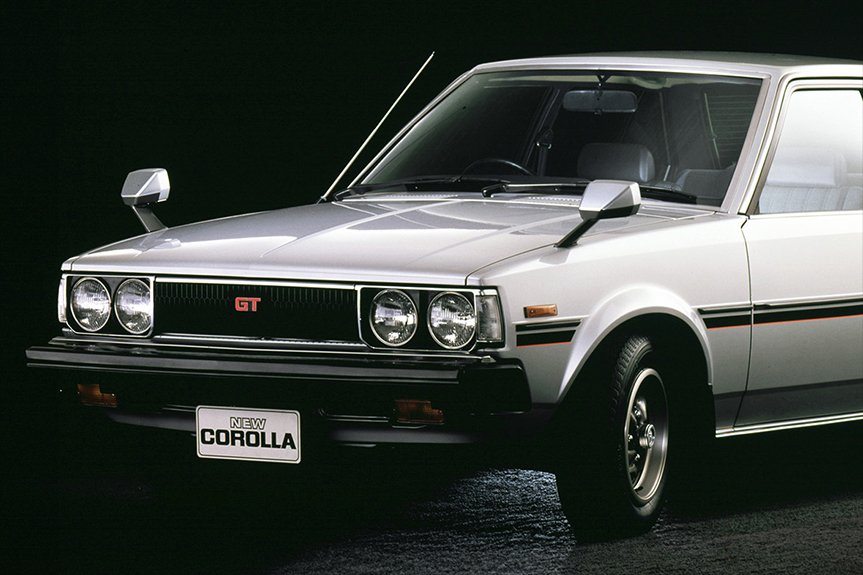 The first aspect of the fourth generation Corolla which I had asked Mr. Ohira about, was whether or not the headlights featuring four round lamps were the only kind in the series. I was in elementary school when this model debuted, and even now, I still remember the powerful impact the fourth generation Corolla had on me when I first laid eyes on it; no other rival cars at the time had this style of headlights. Just prior to some minor changes being made to the fourth generation Corolla (before the model had adopted the front engine/front drive (FF) style, which many rival cars were already using then), and when my father was hurriedly trying to decide whether to buy the Sprinter or Corolla Sedan - although he was leaning towards the angular Sprinter - he was swayed by my suggestion that "you should give the fourth generation Corolla a try." That was the start of my, and my family's long relationship with the Corolla.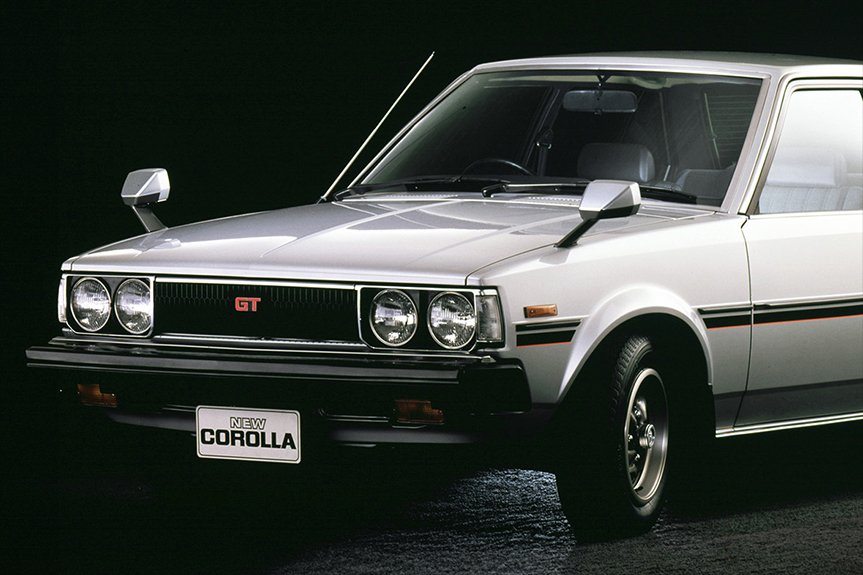 After I started working in the automobile-related media, and learned that until the fourth generation Corolla had debuted, four round lamp-style headlights were a special fitting that could even be said to denote a "luxury vehicle," while two round lamp-style headlights were the norm for an affordable car, such as the Corolla class. According to Mr. Ohira though, right from the start the developers decided to use four round lamp-style headlights in the fourth generation Corolla to create an impact, as well as to add a sense of luxury. Even though two round lamp-style headlights were the standard grade for cars in the 60s, the fact that there was also a model featuring four round lamp-style headlights as a luxury fitting showed just how special a feature it was.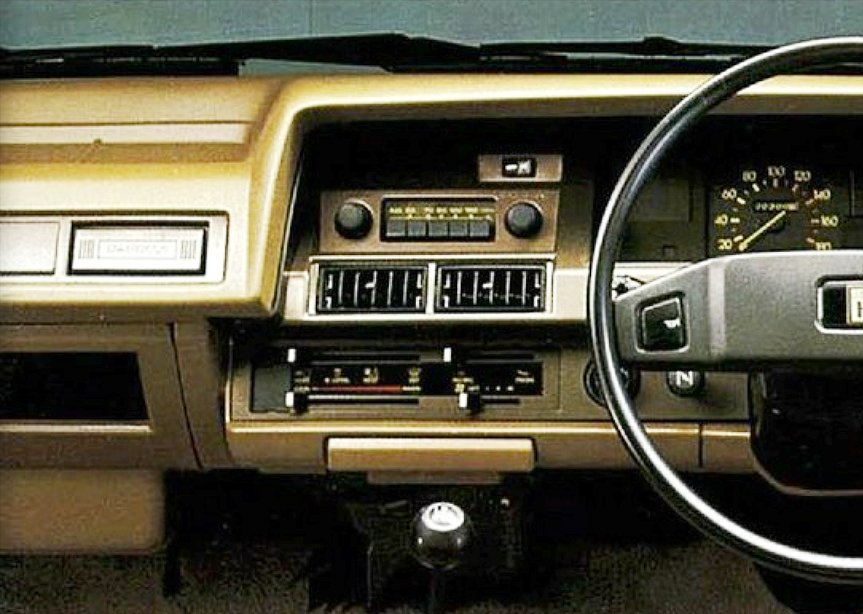 The next aspect I was curious about was the glove box. Firstly, some low-priced cars with a 1300cc engine had a "fixed-type" glove box with no door that left the inside exposed. For a long time I thought this was a cost-cutting measure for such cars; but Mr. Ohira told me a different reason for it. These types of low-priced cars with a "fixed-type" glove box were also used by salespeople to do their rounds of customer visits and so forth. In addition to vehicle inspection certificates, those users also have to fit various work-related documents and forms inside the glove box; so when considering the ease of use for customers, Toyota narrowed down the target model for a "fixed-type" glove box to low-priced cars.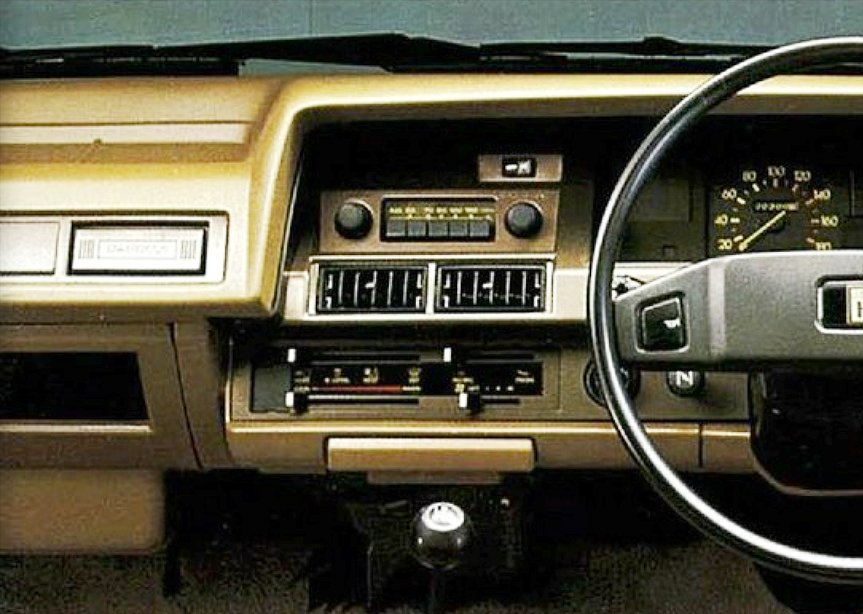 I recalled my father saying that he couldn't fit the vehicle inspection certificate folder in the glove box, so he stuffed it into the car's trunk instead. Nevertheless, it seems that the developers collected these folders from Corolla dealerships nationwide, and developed the car while checking if the folder could actually fit in the glove box.
In my family's case, the vehicle inspection certificate folder we received from our Corolla dealership was by chance quite large, and not the same size as the folder used during the test drive, which is why it wouldn't fit in the glove box.
Mr. Ohira then told me that Toyota set a standard size for the vehicle inspection certificate folder used in the glove box capacity test during the Corolla's development, so that all Toyota dealerships across Japan would use a uniform-sized folder. For many years, I was convinced that the reason why the vehicle inspection certificate folder didn't fit in the glove box is because it was designed overseas. So I was really glad to have that misconception corrected, and realized once again about the detailed work that went into developing the new Corolla, to the point that Toyota thoroughly checked if the vehicle inspection certificate folder could fit in the glove box.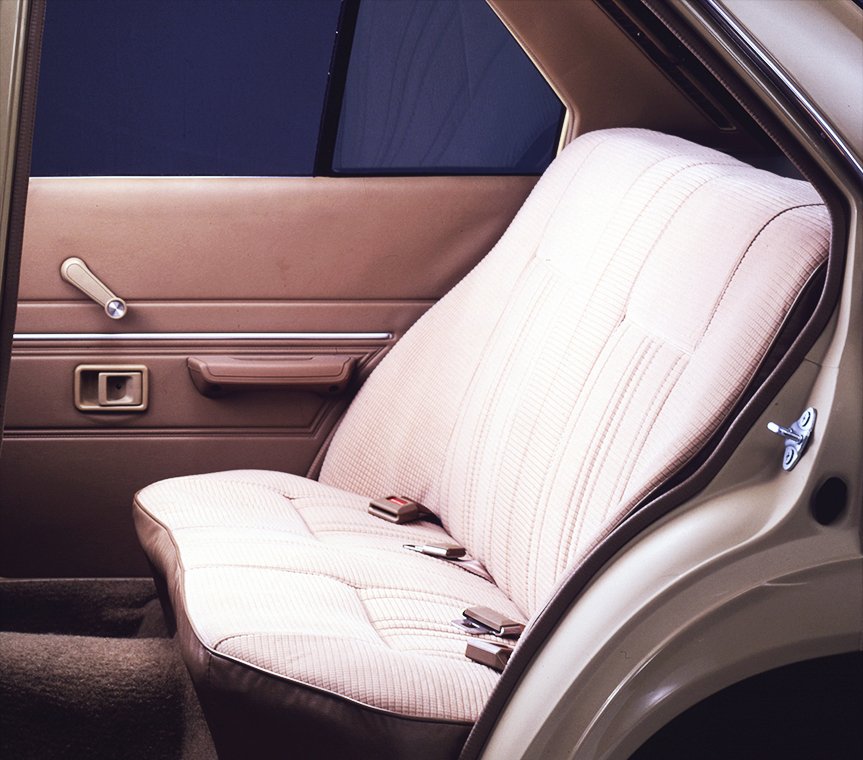 Another aspect of the Corolla that impressed me was the sound of the door opening and closing. Before the Corolla, our family drove a 1976 Publica Starlet Sedan Deluxe, and its doors featured a semi-trim lining with part of the steel exposed. However, the fourth-generation Corolla sedan 1500GL that we purchased next had a full-trim door with no exposed steel, which definitely reduced the loud sound of metal against steel, and created a similar rich and deep sound of the door closing like it does in luxury vehicles. That sound is still fresh in my mind, even now.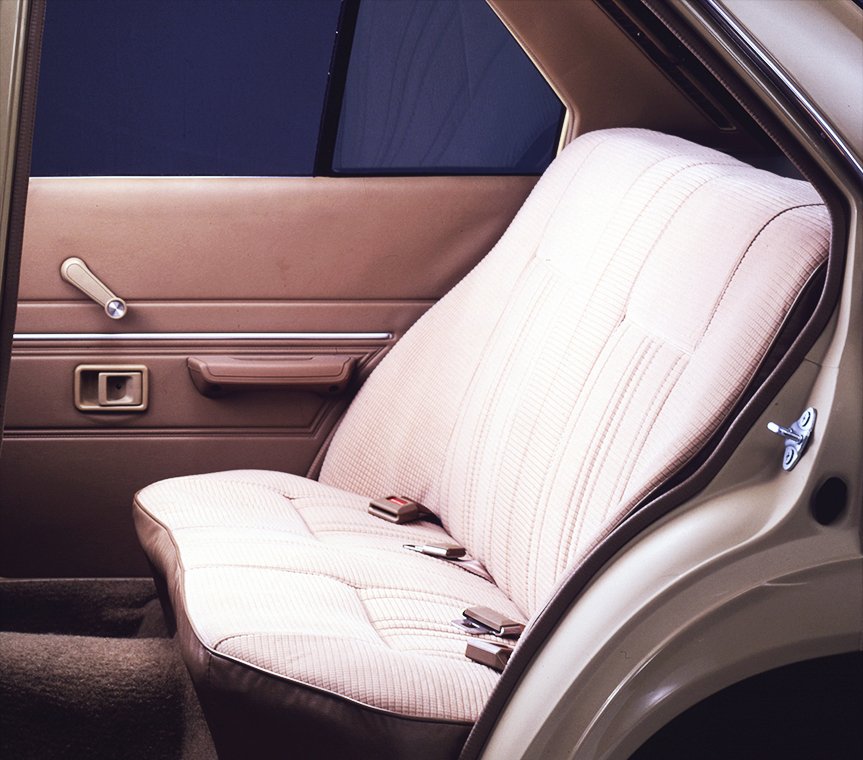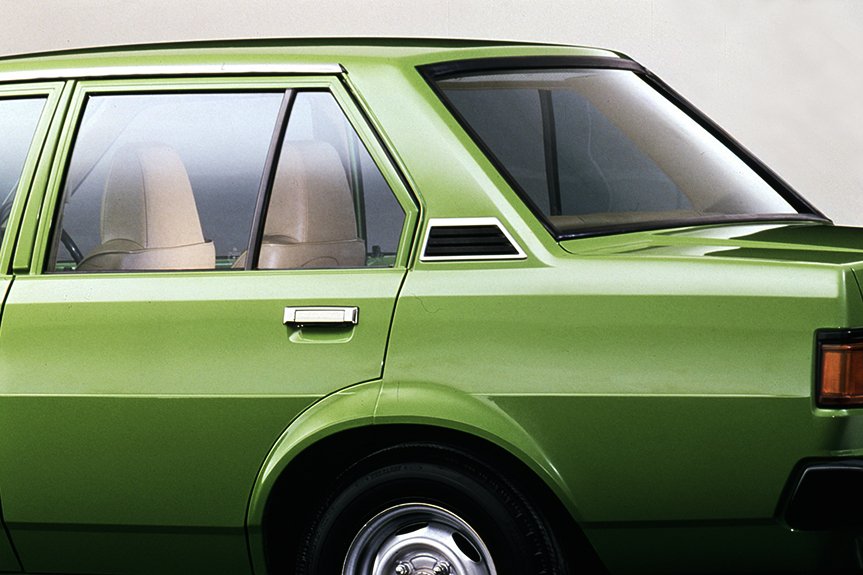 The C pillar in the fourth-generation Corolla has an air exhaust for ventilating the air within the car. Mr. Ohira elaborated. "Naturally the air inside the car becomes compressed once the door closes, so we made the door easier to close in order to quickly release the air outside, and worked on creating a pleasant sound when the door opens and closes."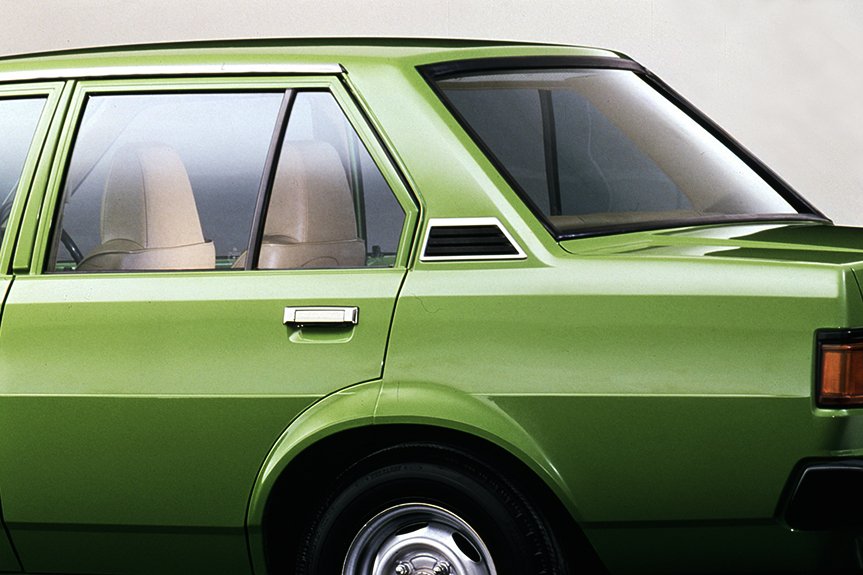 Although this time I've only written about aspects of the fourth-generation Corolla that I asked about, Mr. Ohira also shared with me various detailed features and fittings of other generations of Corollas. He was able to immediately answer any question on the finest details of all Corolla models in any generation. This was both surprising, but also expected, as he truly fits his title as the "Corolla master".
Each generation of the Corolla has been developed by also reflecting the views of its users, of course. So someone like Mr. Ohira, who has worked on the development of successive models, provides advice that is sprinkled like a spice on the views of users, which is then blended together to bring out the "flavor" of the car, and to improve the performance of each new model.
What has given me joy as a long-time Corolla driver is not so much the major technical advancements in each new model, but rather the moment I realize that the minor complaints I had with older models have been resolved by minor adjustments or full model changes.
Before I met Mr. Ohira, I was curious about what kind of person a Corolla master is. However, after actually meeting with him and talking to him briefly, I understood that it's because people like Mr. Ohira have been a part of the development team that the Corolla has remained at the core of Toyota's lineup for 50 years. Developing new cars from the user's perspective is definitely not as easy as it sounds, but as I talked to Mr. Ohira, I could tell that he was a true craftsman, who really understands what drivers want in a car.
Atsushi Kobayashi (Freelance writer)
Mr. Kobayashi grew up in a household with a fourth generation Corolla, and the vehicle turned both him and his parents into Corolla fans. Before he knew it, his infatuation with Corollas led him to find employment at a Corolla dealership. While delving more and more deeply into his research into Corollas, he suddenly found himself switching to a job at an automobile magazine publisher. He subsequently became a freelance writer. If one includes the Corollas his parents owned, he has been the owner of ten consecutive Corollas. His wide-ranging knowledge of Corollas covers not only domestic Japanese models, but also Southeast Asian and North American models.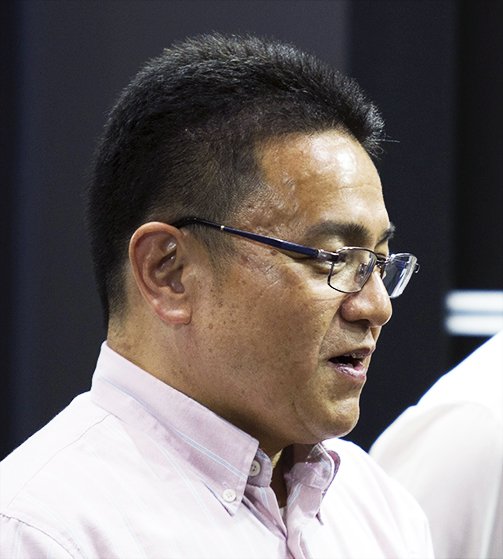 Shinji Ohira (Former engineer at Product Planning of the Corolla, Toyota Motor Corporation)
Mr. Ohira joined Toyota in 1968. After his assignment at the Prototype department, he was transferred to Product Planning in 1977 and started working on product development of the Corolla. Since then, Mr. Ohira had dedicated himself to the product planning of the Corolla for approximately 38 years, from the fourth-generation Corolla through to the eleventh-generation Corolla. He retired at the legal retirement age on August 2015.