Nov. 05, 2016
After Being Driven Continuously for 560,000 km, this First Generation Corolla is Still Raring to Go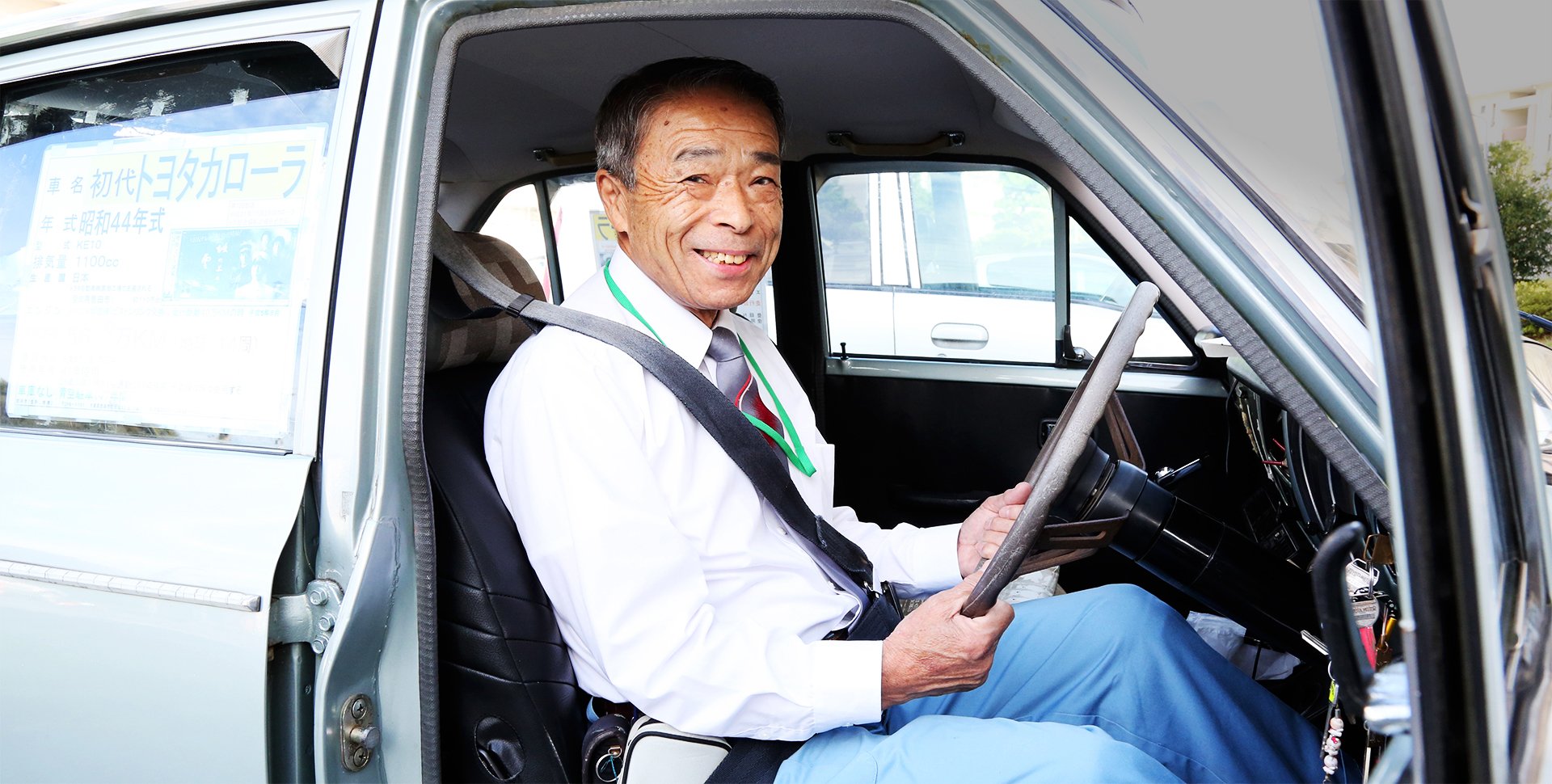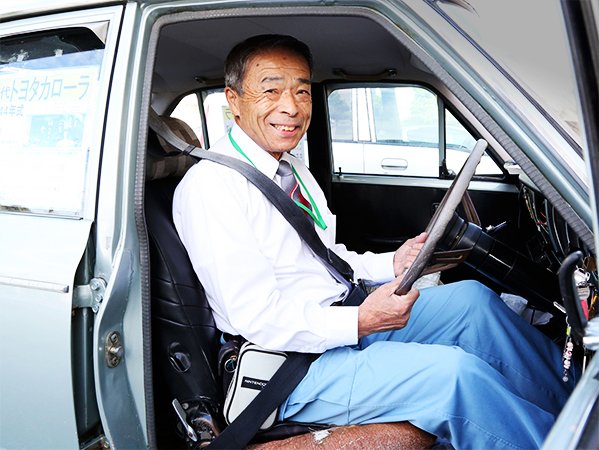 Nov. 05, 2016
After Being Driven Continuously for 560,000 km, this First Generation Corolla is Still Raring to Go
Shougo Asada bought his beloved first generation Corolla in 1969 when he was 24 years old. 47 years later, Mr. Asada's Corolla is still going strong today. The total running distance has reached a stunning 560,000 km. That extraordinary number represents a distance equivalent to 14 times around the earth.
"The Corolla is a really sturdily built car," Mr. Asada emphasizes. "The engine was running fine without an overhaul when it went well past the 400,000 km mark. Recently, I drove from Chiba to Miyagi and back, a 1,200 km trip, without a hitch. I was reminded of what an amazing car it is."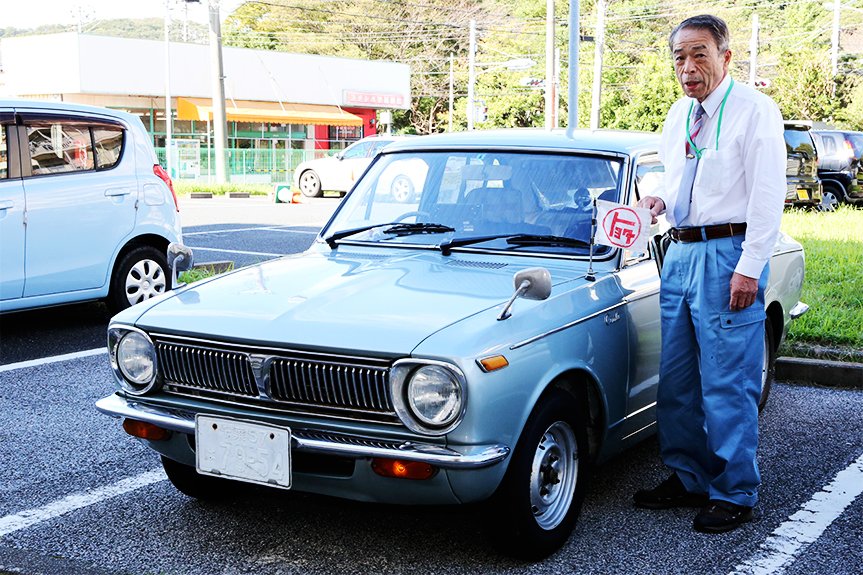 We asked Mr. Asada the secret of why he has been able to drive the car for this long.
"I don't recall having taken any special maintenance measures. The only thing I was careful about was to change the oil after every 3,000 km. And my mantra was 'don't let it get loose, don't let it run out, and don't let it leak,' referring to the bolts, oil, and coolant respectively."
While Mr. Asada claims to only have been careful to carry out basic maintenance, the truth is that he recorded detailed notes on every aspect of maintenance, from the state of the car to the parts that were replaced, and kept them carefully in scrapbooks. Over the past 47 years, the scrapbooks are at volume three and have exceeded 10 cm in thickness each. These scrapbooks are the embodiment of Mr. Asada's love for his Corolla. It is this love that has kept the car running flawlessly all these years.
Mr. Asada explains, "It was the first car I ever bought, but it was very easy to drive from the beginning. I really enjoyed driving around in it. However, the road conditions at the time were awful. It was gravel roads wherever I went, and the car would be covered in dust after a day's driving. So I washed it all the time. The license plate would get dirty too, so I'd always wash it, but as a result, the green color on the numbers came right off."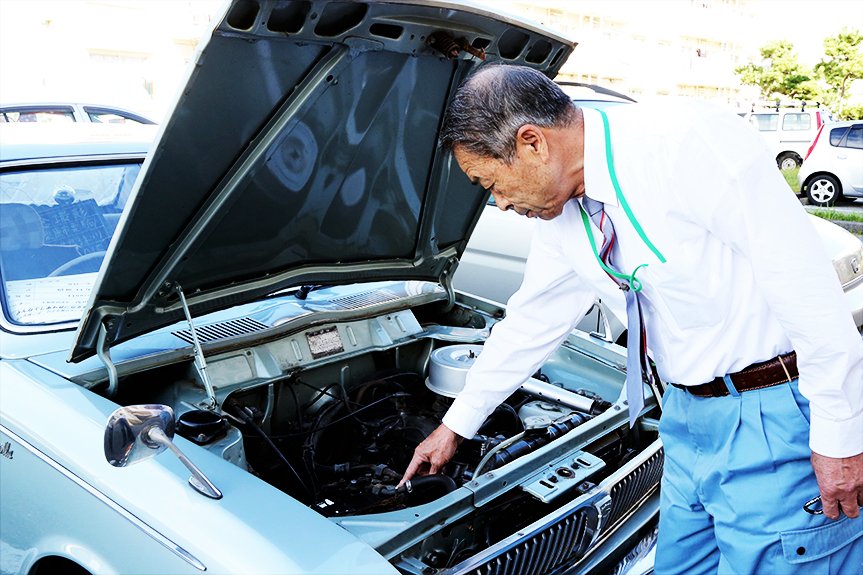 There were several memorable incidents over the 47 years. One especially memorable episode was a trip to Miyazaki in 1992. Fulfilling his mother's wish to see her hometown, the pair went there in the Corolla. They took a ferry from Kawasaki in order to get there, and then drove all 1,300 km to get back home.
Mr. Asada fondly recalls, "My mother has since passed away, but that trip really made her happy."
Mr. Asada has also been asked to lend his Corolla to a TV station. He agreed without asking why, but was later told that it was for use in a TV drama about a "300 million yen robbery incident" (a famous robbery case in 1968 where the first-generation Corolla was reportedly used for an escape). Mr. Asada's Corolla was ridden in by top actors as Beat Takeshi and Ryuhei Matsuda. He was left speechless when he saw his own Corolla being ridden in by these famous actors.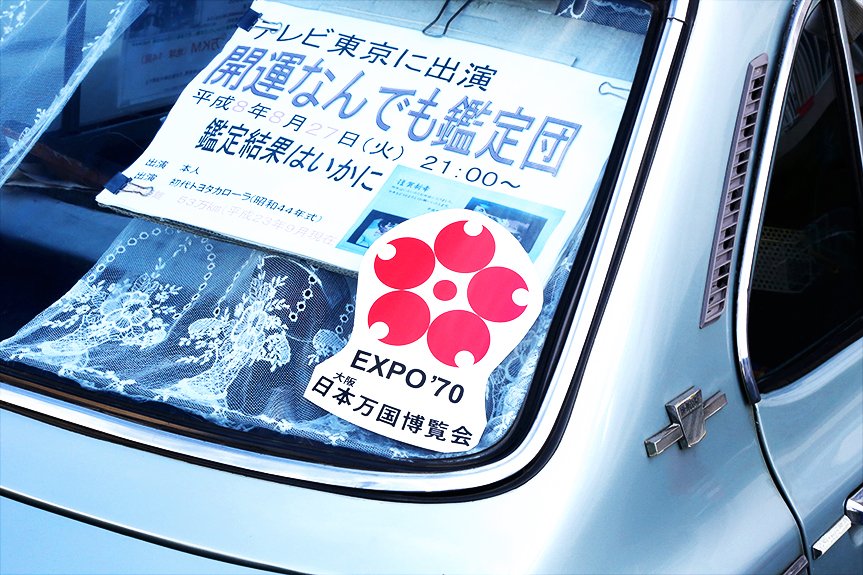 While Mr. Asada likes to drive around Japan for his own enjoyment, in recent years, he has actively participated in disaster recovery and local revitalization events where he has voluntarily exhibited his favorite car.
Mr. Asada stated that "One day I realized I did not just want to be the kind of owner that just drives around and shows off. I felt that this Corolla had given me opportunities to meet many people. The car had in a way brought me happiness. So I began to wish that many other people could be made happy by this car, like I was."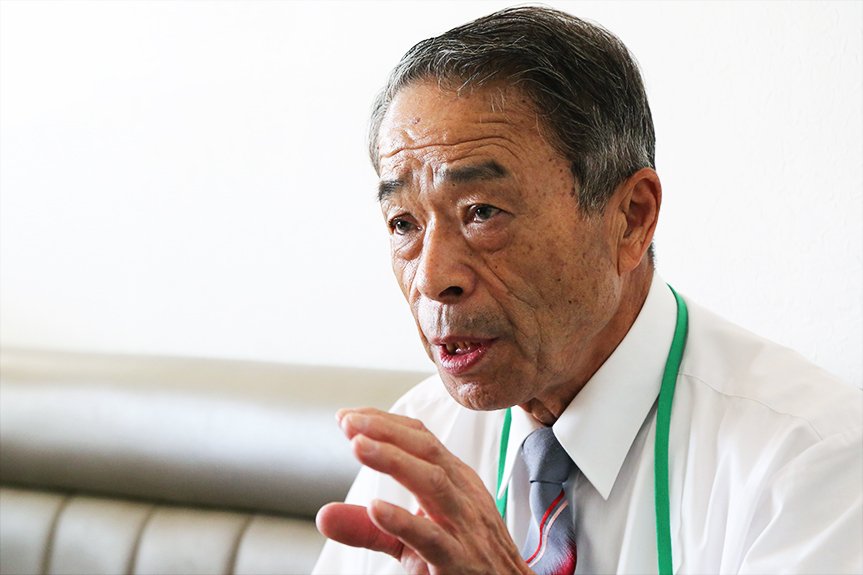 Mr. Asada's feelings are perfectly aligned with the words of the late Tatsuo Hasegawa, Chief Engineer of the first generation Corolla that - "A Corolla for the welfare and happiness of humanity." Mr. Asada heard the words of Hasegawa for the first time when we told him, but his reaction showed that he had a deep understanding of what it meant.
That spirit with which the Corolla was first built 50 years ago is carried on today, where it continues to grow in the hearts of owners.