Jan. 31, 2018
Chubu Electric Power and Toyota to Commence Electrified Vehicle Battery Reuse and Recycling Verification Project

Chubu Electric Power Co., Inc.
Toyota Motor Corporation
Nagoya City, Japan, January 31, 2018―Chubu Electric Power Co., Inc. (Chubu Electric Power) and Toyota Motor Corporation (Toyota) today announce that the two companies have concluded a basic agreement with the aim of commencing a verification project that entails construction of a large-capacity storage battery system (Storage Battery System) that reuses electrified vehicle batteries (batteries), as well as examination of the recycling of used batteries.
Chubu Electric Power recognizes the importance of accurate management of fluctuations in its energy supply-demand balance caused by the recent large-scale introduction of renewable energy, and is promoting efforts toward further improving the operation of its electric power system.
Toyota is actively promoting the use of electrified vehicles, as per "Toyota's Challenge to Promote Widespread Use of Electrified Vehicles" announced in December 2017, and is also pursuing the effective use of batteries and the development of social infrastructure that will support the widespread adoption of electrified vehicles.
Reuse of Batteries
Pursuant to the basic agreement concluded today, the two companies aim to reuse batteries collected from electrified vehicles manufactured by Toyota as a storage battery system for utilization in meeting various challenges posed by the electric power system.
When combined in large numbers, used batteries, even with reduced performance levels, can be repurposed for energy supply-demand adjustments, frequency fluctuation management, and voltage fluctuation management in distribution systems, all factors that accompany the widespread introduction of renewable energy.
Not only can these efforts serve as a solution to address the challenges within the electric power system, Chubu Electric Power and Toyota expect these efforts to have positive effects in the operation of thermal power plants.
Examples of using the Storage Battery System to solve challenges in the electric power system (illustration)
Utilization for energy supply-demand adjustment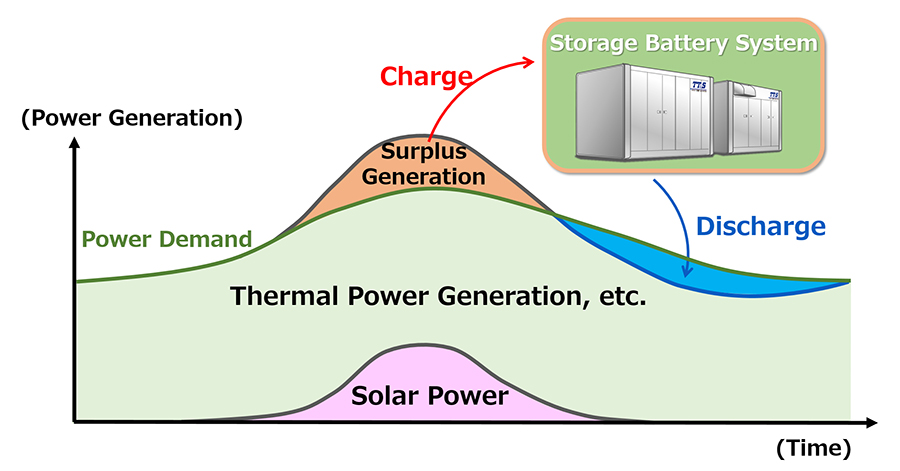 Utilization to counter frequency fluctuations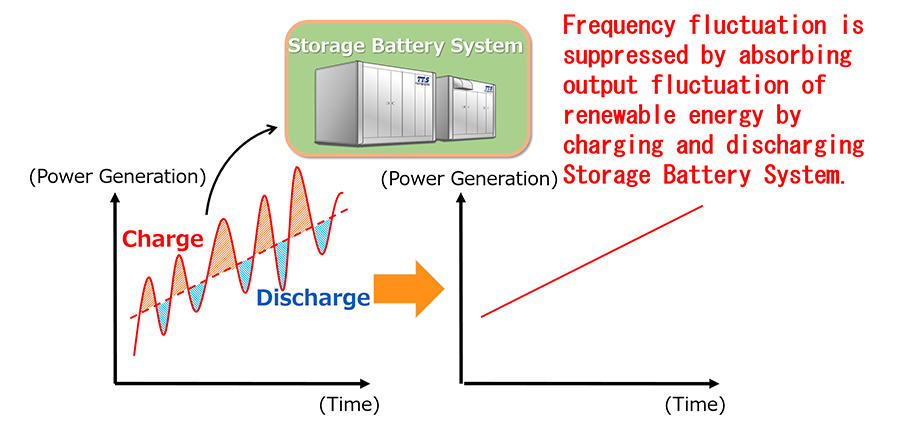 Utilization to counter voltage fluctuations in distribution systems

In FY 2018, Chubu Electric Power and Toyota will commence verification of the Storage Battery System. Based on the results of the verification test, the two companies aim to introduce power generation capacity of approximately 10,000 kW, equivalent to 10,000 batteries, in FY 2020.
The initial stage will involve nickel-metal hydride batteries, which are currently being used in large quantities, mainly in hybrid electric vehicles (HEV). By around 2030, the plan is to include lithium-ion batteries from electric vehicles (EV) and plug-in hybrid electric vehicles (PHEV).
Recycling of Batteries
The two companies will consider establishing a mechanism to recycle reused batteries by collecting materials such as rare-earth metals and re-utilizing them.
Flow of reusing/recycling (illustration)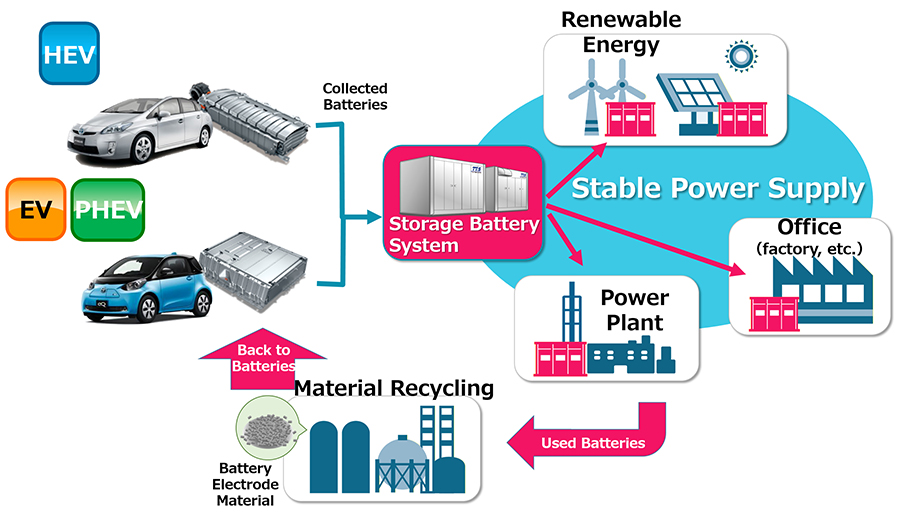 Both companies will continue to contribute to the further development of the region with an aim of achieving both a resource recycling society and a low-carbon society through initiatives such as the commercialization of battery reuse and recycling.
DOWNLOADS (IMAGES):
Examples of using the Storage Battery System to solve challenges in the electric power system (illustration)
DOWNLOADS (IMAGES):
Flow of reusing/recycling (illustration)