Nov. 16, 2016
Corollas Worldwide: "my Corolla story" from Malaysia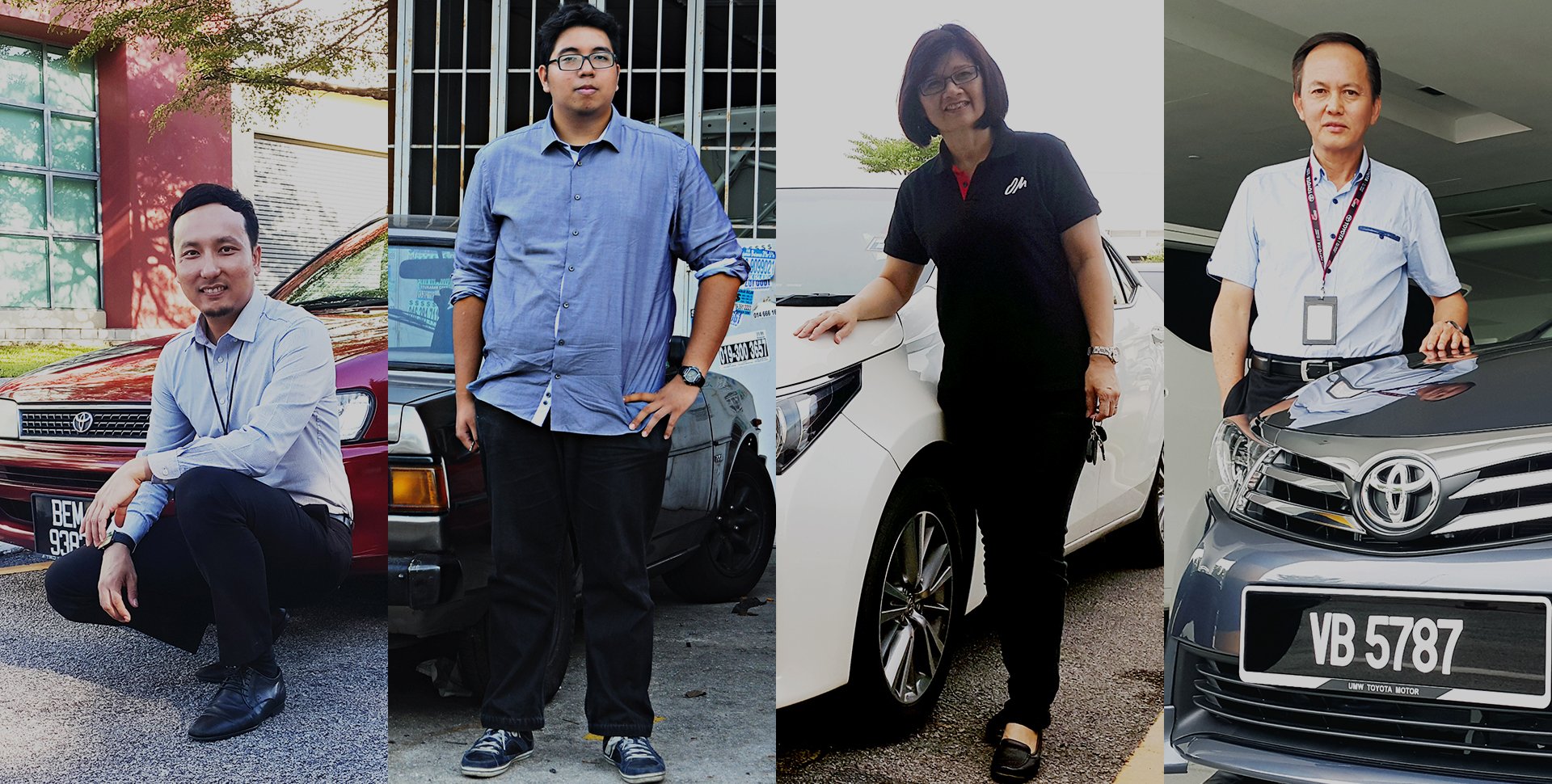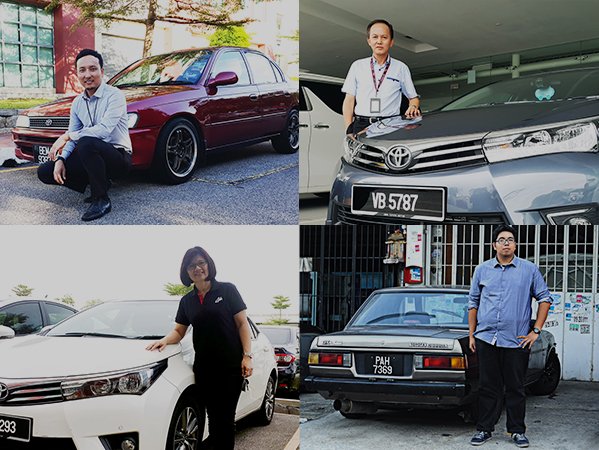 Nov. 16, 2016
Corollas Worldwide: "my Corolla story" from Malaysia
The Most Reliable Car Ever
Mohamad Nasoha Mohamed Yusof
Age 37, Malaysia
This car was made in 1995, and I bought it in 2002. I have used it for more than 14 years. I use it mainly for work, especially since my current work requires me to travel frequently. I've been to many places in this red car. I really love the car because it is trouble-free. There are no major problems so far since I first started using it. This is the most reliable car that I have owned so far.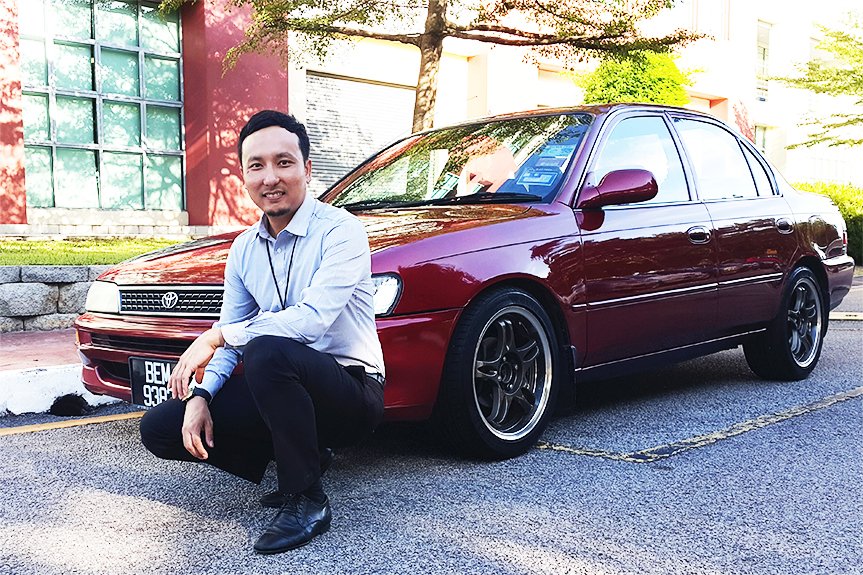 Selling Corollas with Pride for 33 Years
Vincent Wai Kam Chong
Age 59, Malaysia
I have been in the car dealership business specializing in Toyota for the past 33 years, and within this period, I have sold many units of the Corolla. From my experience, customers like to buy the Corolla for its reliability and value for money.
I myself owned two units of the older model of the Corolla AE101 which I find very reliable, and I had used the cars for over 20 years. I had many great experiences with the Corolla when I traveled around Malaysia. The Corolla never gave me any problems even though the roads were not as good then. I just love the Corolla.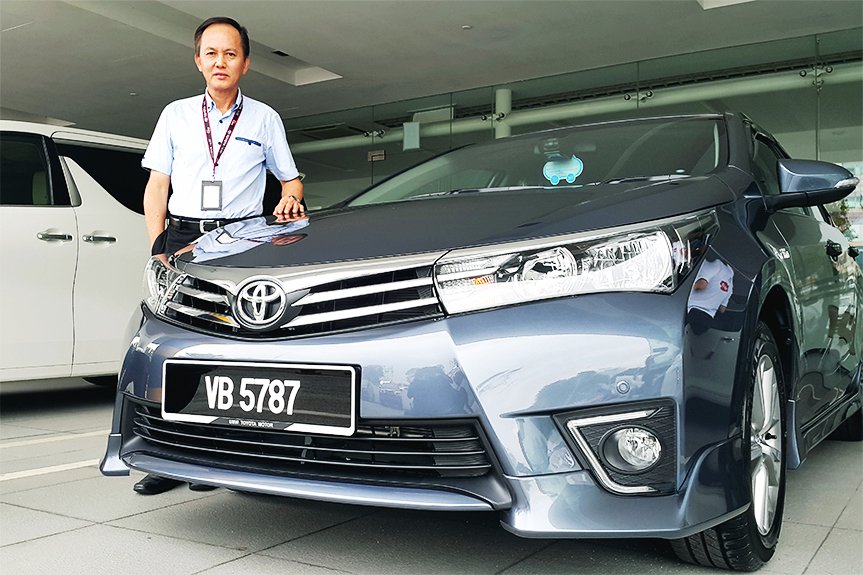 The Corolla is Always in My Shopping List
Por Jin Nee
Age 58, Malaysia
My first car was the Corolla AE80. I have used it for many miles for over a decade before selling it to my colleague in a very good condition. My second car was the AE101 Corolla, which I had used for around 8 years.
Now, I drive the latest Corolla Altis for work and I also have the Prius and the Camry Hybrid. My family members and I have been Toyota fans, and we have owned not just the Corolla, but also other Toyota models. Some of my siblings who live in Australia also own the Corolla as well as other Toyotas. When we travel during holidays, we always look out for Toyotas for rent. During my last travel to Hokkaido in Japan, I rented a Corolla Fielder to drive around for the whole 13 days.
We love Toyota not only for its trusted name, but also for its reliability.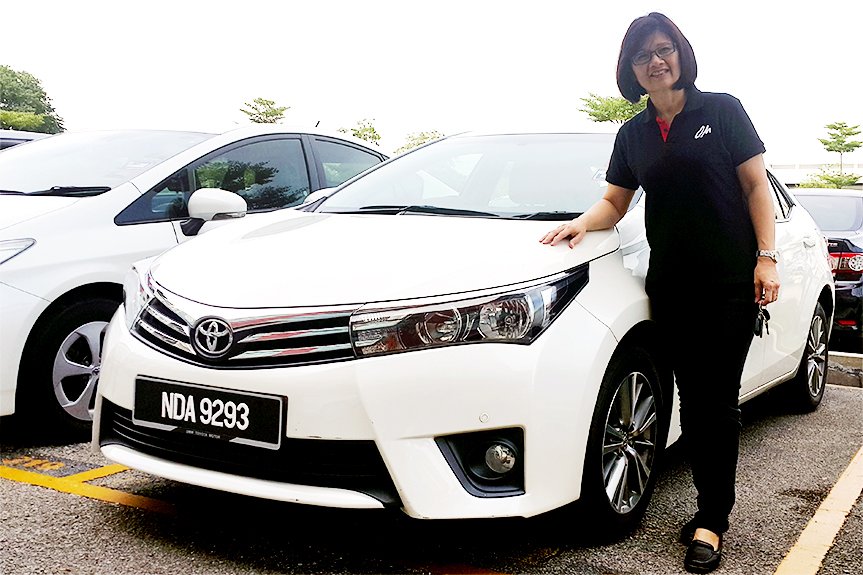 The KE70 Taught Me the Fun of Driving
Aswan Yap
Age 24, Malaysia
This is the third Corolla that I've owned, and all three were the KE70 Corolla. I've had this one for nearly 3 years now, and when I took ownership, the car was completely standard, down to the engine. Over the last two years, I've worked on fitting in a higher performance engine from a later Corolla, and I am still working on customizing it today.
My father owned a number of Corollas in the past, from the KE70 until the AE111. He eventually sold it when he needed something a little larger, thus transitioning to the Toyota RAV4. I like the Corolla because it's fun, rear-wheel drive platform is easy to maintain, and the model has relatively inexpensive parts. The first KE70 I bought gave me a very different perspective toward cars, and I've been a fan of this particular generation ever since.