Nov. 10, 2016
Corollas Worldwide: "my Corolla story" from Thailand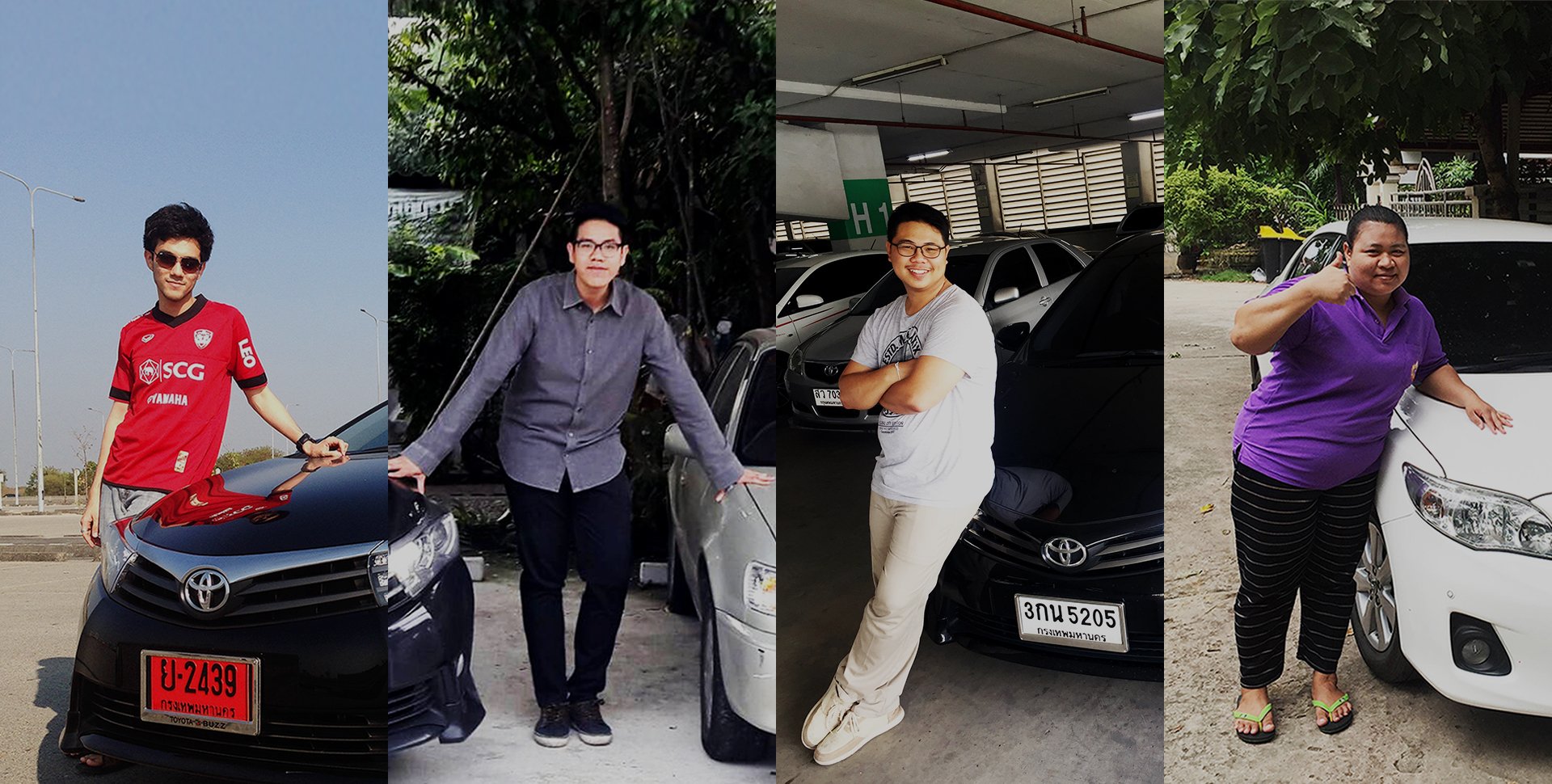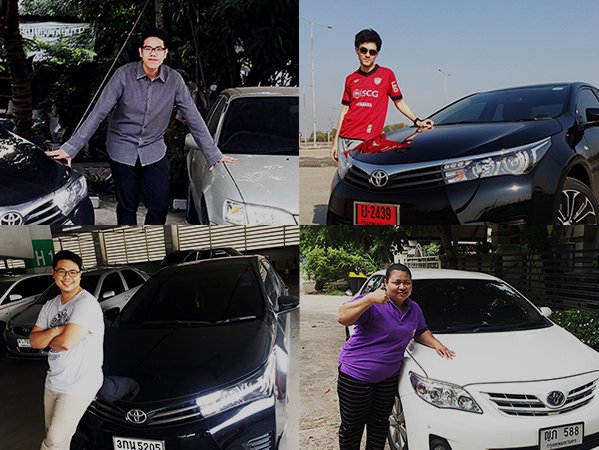 Nov. 10, 2016
Corollas Worldwide: "my Corolla story" from Thailand
My First Assignment at Toyota and Purchasing One Following its Debut
Potchara Payakkapan
Age 26, Thailand
I have started to work with Toyota since 2012, at the product management division. The Corolla was my first assignment, and I have done a fair bit of research before the new version of Corolla was officially launched in Thailand at the beginning of 2014. I was proud of being a part of the team that developed the 11th-generation Corolla. When I had first saw the new generation Corolla on the road, I felt excited. I had also purchased one right after its launch. I think that this version is the sportiest with a fierce design and good driving performance, which perfectly matches what the younger generation wants.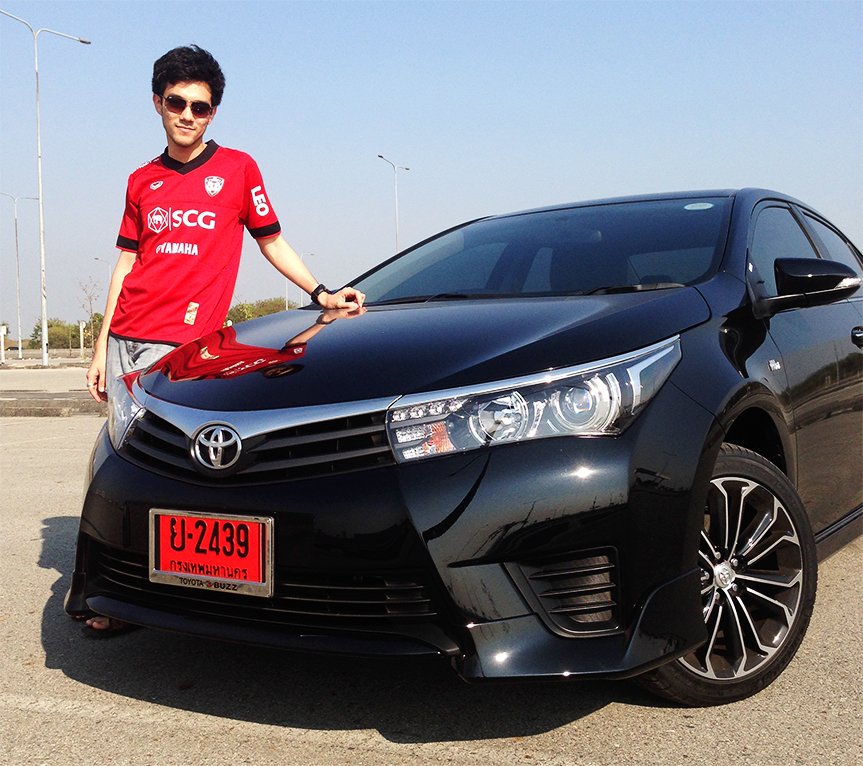 Weathering through good and bad times with the Corolla, my best friend
Prediyut Tananun
Age 23, Thailand
The Corolla was my first car ever since I was in university. My family gave it to me as a birthday present. This car was inherited from my father. At that time, I was using this car as a test-drive car since I was yet an amateur driver. The Corolla took me everywhere from the north to the south of Thailand. The structure is strong and durable, with low maintenance costs. Even though I bought the latest generation Corolla as a new car, I still keep my old friend for sentimental reasons. I cannot bear to sell, or throw it away at this time. There were full of good and bad memories that had happened during the time in which I had driven my old friend.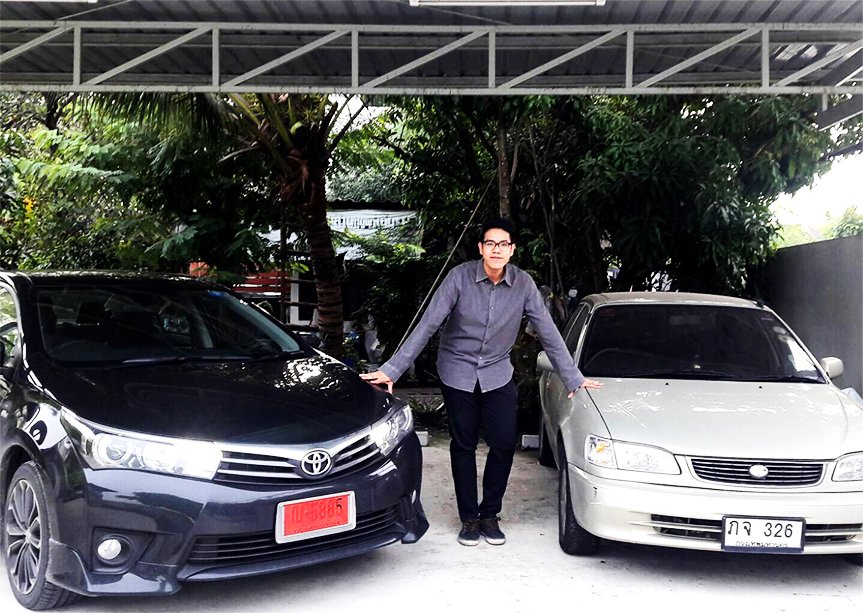 Spent All of My Savings for the Corolla
Nattaphon Sirilerdtrakul
Age 25, Thailand
This Corolla is my first car that I had spent all of my savings to make the down payment for it.
I previously made a decision to buy another car, but after I saw this new Corolla, I became so attracted to it that I changed my mind. The design was completely different from previous versions. I would like to compliment the engineers for this new design. It looks more beautiful, sportier and is full of accessories.
The performance of the Corolla has always been responsive to my feelings as I drive, and the car is also very fuel efficient. I am very delighted to drive this car.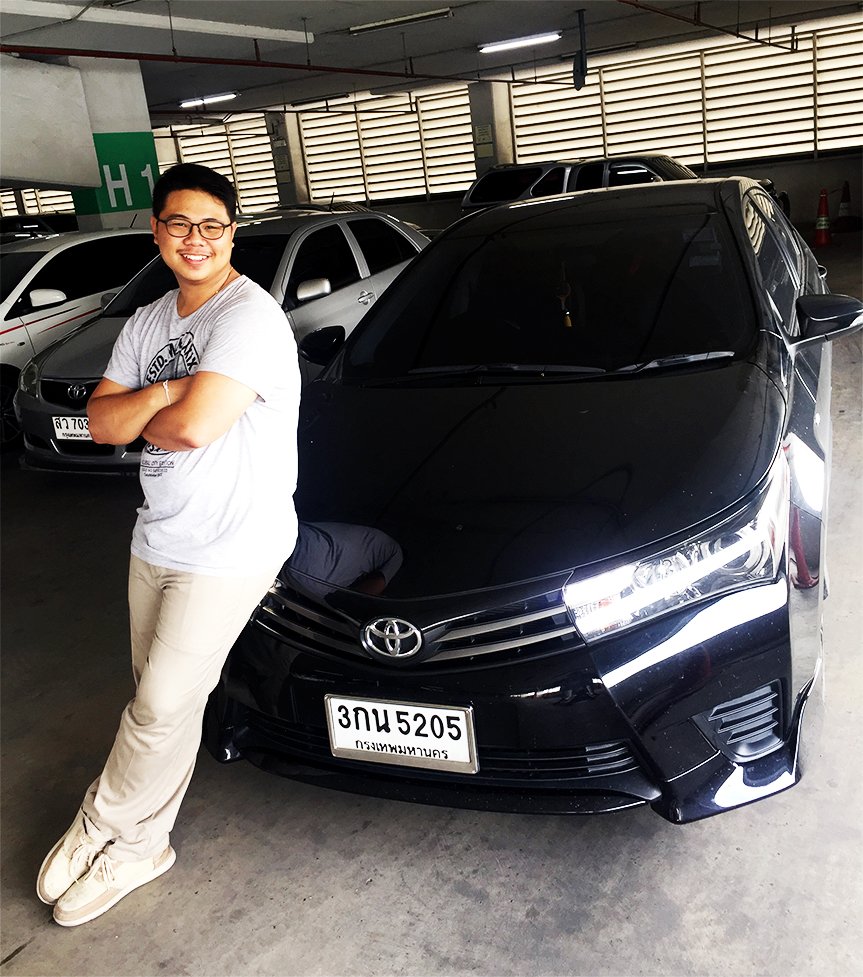 Savings accrued with the use of the Corolla
Suwanna Jatturat
Age 30, Thailand
This Corolla CNG was my second Toyota car. I had once owned the Toyota Vios before I decided to purchase my current Corolla. I was attracted to it as the engine supports an alternative energy source (CNG: Compressed Natural Gas), that works together with gasoline. Thus, I did not have any hesitation in choosing this Corolla CNG. Moreover, after I learned about the CNG fuel efficiency and its safety, I started to understand that I don't have to worry about the risks of purchasing this car. Even a similar tank was actually installed at Toyota's plant! It is very easy in Thailand to find natural gas stations since the government's policy has encouraged people to use alternative energy. I can save thousands in transportation fee. I have used this for almost 5 years, and have not met with any technical problems so far. My beloved Corolla has indeed, helped me to save more money.