Oct. 20, 2016
Akihiko Saito, Chief Engineer for the 6th and 7th generation Corolla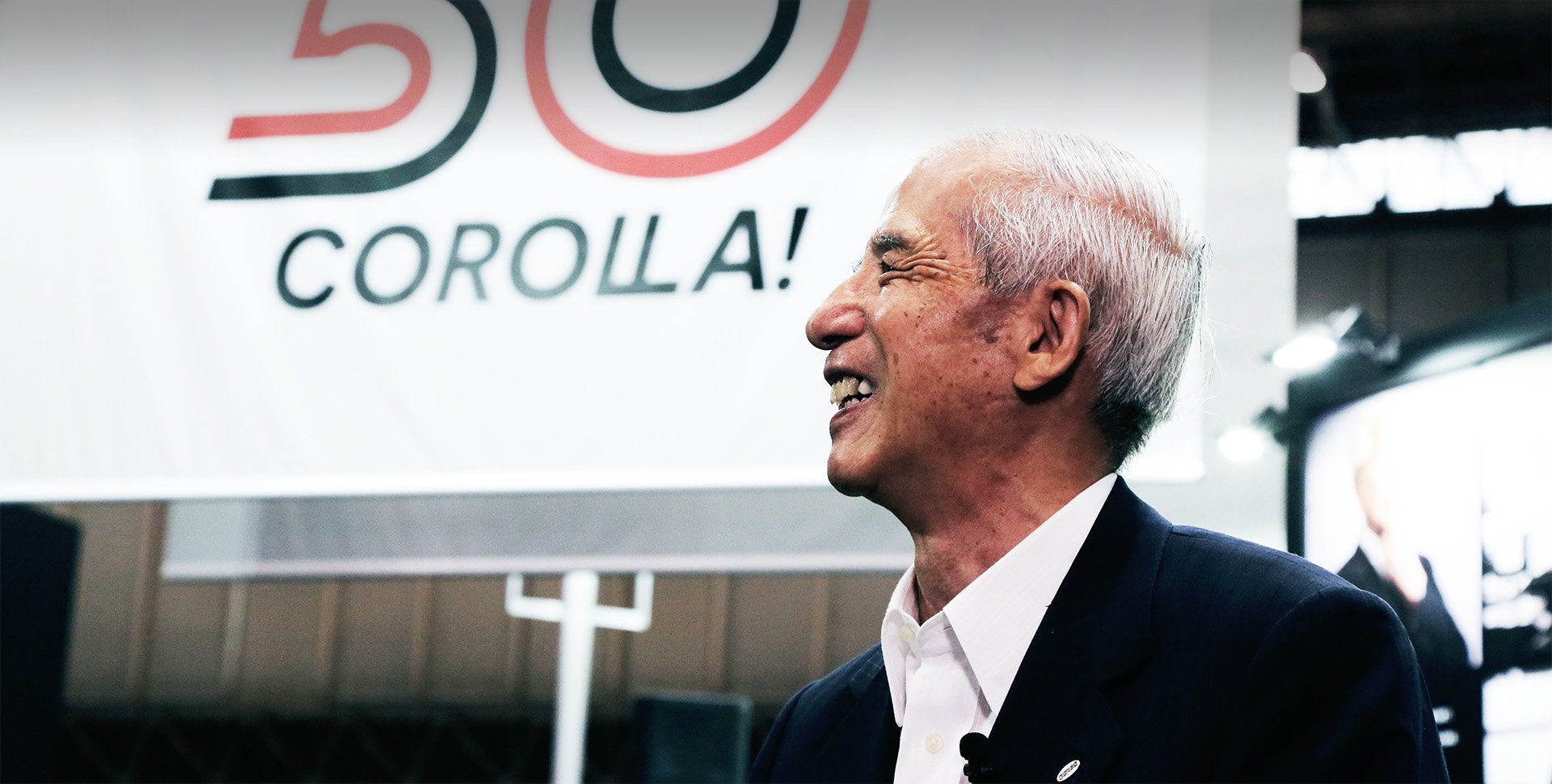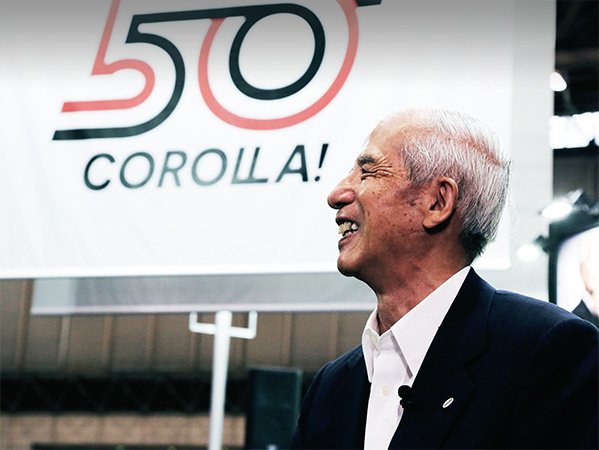 Oct. 20, 2016
Akihiko Saito, Chief Engineer for the 6th and 7th generation Corolla
Top Secret Fifth-Generation Corolla Project
I was the Chief Engineer for the sixth-and seventh-generation Corollas. I was also part of the project to give the fifth-generation Corolla a front-engine, front-wheel-drive (FF) layout. At the time, Toyota's efforts to design this FF layout were kept as top secret. We didn't even use the acronym "FF." We called ourselves the "2F Liaison Conference." We worked as a small, elite group.
The most vivid memory I have of that period was when we took a prototype to the African country of Cameroon to test the new FF layout. We had spent over a month driving around the place. Driving there, and of course living there, was hard! I was told then that I had to be careful about whether my food and drinks were sanitary, and the only thing I could put in my mouth was the food that was prepared at the hotel. One time while we were way out in the mountains, there was no proper gas station to be found. They just had metallic drums lying around. There was a meter that calculated the price, depending on how many times you rotated the hand pump. So there I was, holding the wheel of a prototype outfitted with instruments, bouncing along pothole-filled roads out in the middle of nowhere.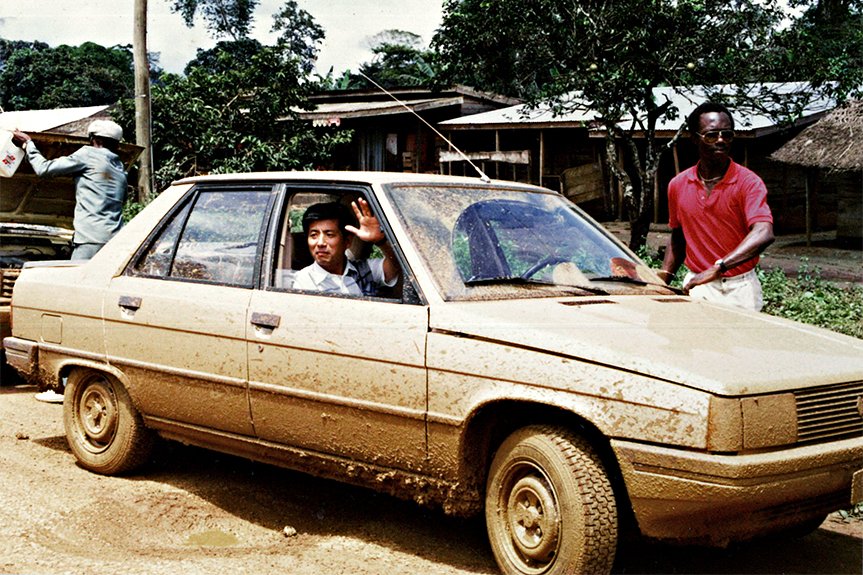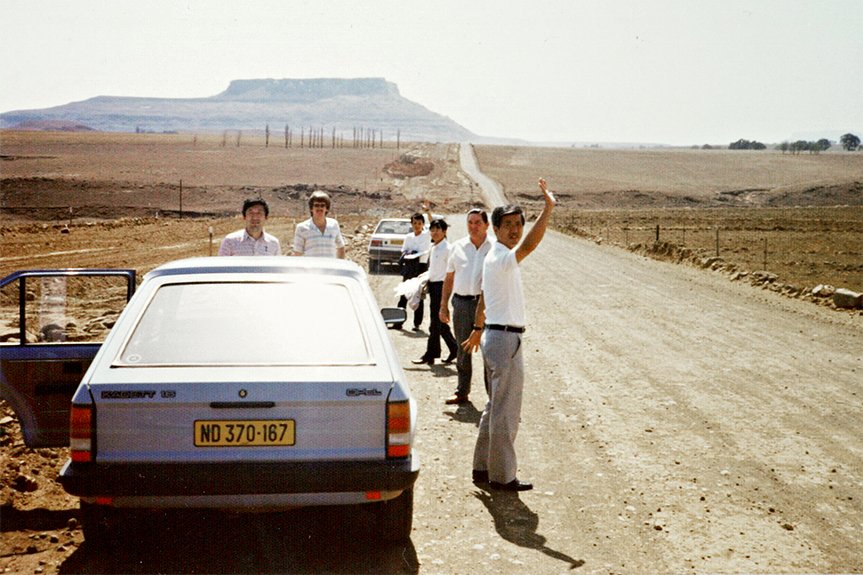 Cutting-Edge Challenge of the Seventh-Generation Corolla
I also have vivid memories of developing the high-end seventh-generation Corolla. One reason for giving this model high-end specification was because of the Celsior that had debuted two years earlier. We didn't want the Corolla to look shoddy compared to the Celsior. I think it became a wonderful vehicle, not just in terms of the equipment, but also the comfortable and silent ride which it provides.
During the development, we were determined to make the Corolla cutting-edge. We were fired up, constantly checking out the latest technology from parts makers and trying to use whatever we could. The development teams for other vehicles were upset with us because they thought, "If Corolla does it, then we probably have to do it too"!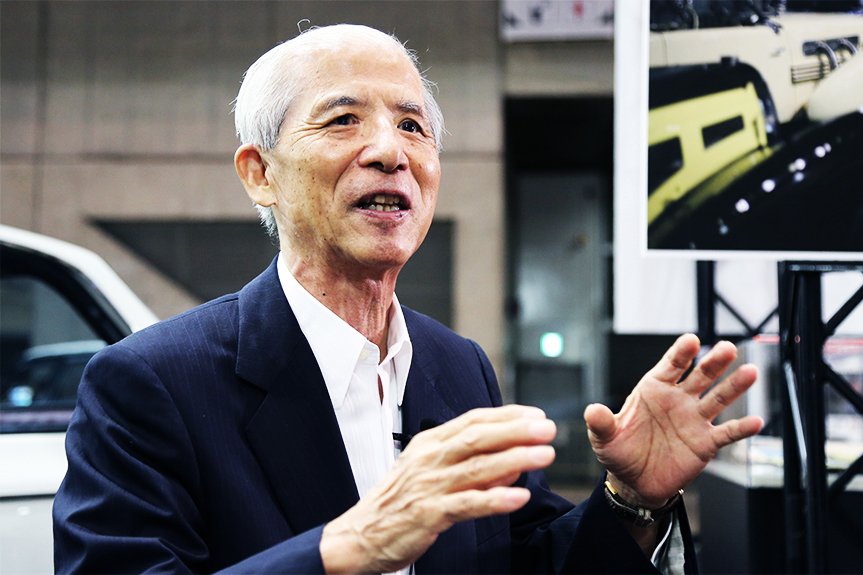 The Corolla Has Always Been Special
Of all the different Corollas, I have the greatest emotional attachment to the first generation. When it debuted, I was in university, and my father, who worked at Toyota, bought me one. It was a car that was affordable for a lot of people. I was a student but still I could drive it. It was a fun car that drove well. It really was a great vehicle. I even screamed around at a university rally in it!
So because of this experience, and even after I joined Toyota, the Corolla has always meant something special to me. When I was assigned to work on developing the Corolla, I was very happy. And at the same time, I remembered it as having a sobering effect on me. I recalled thinking, "Am I up to the job?" The Corolla has a special place among Toyota employees, which is on par with the Crown. Many employees will do whatever they can to help if it's something for the Corolla. I believe that we were able to give the seventh-generation Corolla such high-end specifications while holding down costs is because of the help received from many people who were on the production line and elsewhere in the company. When I bought the Corolla, I had developed and showed it to my family for the first time, it was such a completely wonderful feeling. I said, "What do you think? I made this!" Right away I got my kids in the car and took them for a spin around the block. I still remember that very well.
To me, the Corolla appeals to a wide range of people, from young adults and children to senior citizens. It's a car that creates a lot of family memories. I hope the Corolla will stay that way.
I'm very happy that the Corolla is turning 50. I was talking with my old buddies and we were saying how we want it to reach a 100 years old - although I think we'll have aged so much none of us will be around anymore! I really want Toyota to keep making the Corolla better and better, and work towards its 100th anniversary. I look forward to it.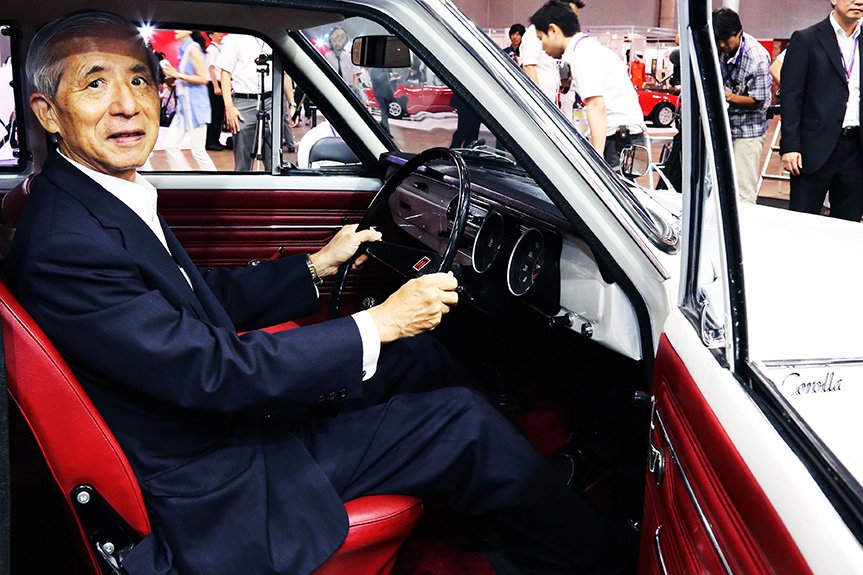 Akihiko Saito, Chief Engineer for the 6th and 7th generation Corolla
Mr. Saito was born in 1940. After graduating with a Ph.D. from the Nagoya University Graduate School of Engineering, Mr. Saito was hired by Toyota Motor Company (now Toyota Motor Corporation). For two years he was involved in vibration testing, and later independent rear suspensions, for the Mark II, the Celica, and the Crown. After working on the development of the second-generation Celica and Carina in the Product Planning Division, Mr. Saito was tasked with the product planning for the Corolla beginning in 1980. He was involved in the development of the fifth-generation Corolla, and then became the Chief Engineer for the sixth- and seventh-generation Corollas. After being appointed Director in 1991, Mr. Saito served concurrently as a Managing Officer and the General Manager of Development Center 3, followed by a stint as senior managing director. He was then appointed as Executive Vice President in 2001. Mr. Saito currently serves as an advisor to Toyota Motor Corporation.